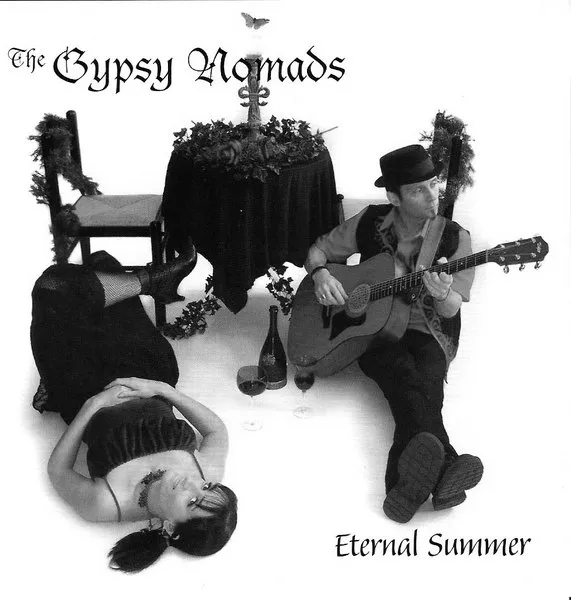 Eternal Summer is a combination of folk styles and moods, but with the artists' individual flair.

If you're already a devotee of Scott Helland and the Gypsy Nomads, their latest 11-track CD might come as a bit of a shocker. But what a pleasant shocker it is. Hardcore punk bassist turned medieval rocker Helland still pounds out tempestuous rhythms on his acoustic guitar for the pagan, Celtic, renaissance, and gypsy music fans out there, but now we've finally got his sidekick and percussionist, Samantha Stephenson, in the mix and she's crooning sultry, original French pop tunes in a classy cabaret fashion.
Admittedly, I can't mutter a lick of French unless I'm ordering a cheese omelet at a Parisian cafe, so I have no idea what Stephenson is singing about. But neither do I care, because to me her emotive, aphrodisiacal voice is just another instrument. The entire recording and its combination of folkish styles and moods smacks of individuality, and we certainly need more of that in an industry that is content to crank out pappy crap. I understand their live shows are captivating, and the Nomads are all over the map on tour this summer. Their next local appearance is at the Bennystock memorial festival at the Clermont State Historic Site in Germantown on July 20. www.myspace.com/thegypsynomads.