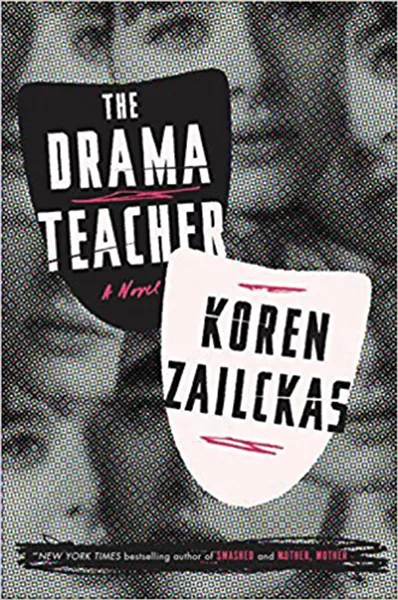 Gracie Meuller is an Irish mother of two living alone in a town of Catskill house that is rapidly losing its battle against mold and loans while her current husband has possibly abandoned her for a new Florida business venture and another woman. So Gracie does what she does best: She finds a wealthy mark to move in on, in this case a similarly lonely rich woman in Woodstock who dreams of building an extension on her house. This allows Gracie to relocate to her mark's guest cottage under the guise of being the architect of her dreams. But just before her con is exposed, an unexpected tragedy occurs, sending Gracie and her children off the mountain to New York City, cloaked in a whole new set of aliases and backstories, in search of her next victim.
As the novel follows the antics of this rather charming grifter, Gracie's own backstory is revealed. At a very young age, her father kidnaped her from her beloved mother and taught her the basics of conning her way into other people's lives and wallets in the British Isles. By the time she was old enough to leave the nest—or be pushed out as a result of her father's latest scheme—Gracie was well prepared to perpetuate fraud on her own. She then met her first husband, Oz, who was perhaps the perfect match in illegal activity to her own father, and when the two men in her life finally meet, the collision is enough to send Gracie, then actually named Erin, off to America to expand her own resume of criminal activity.
Gracie's true talent is as a hacker. In lightning speed, she can unlock electronics, set up fake web pages, and design apps capable of tracing every real and virtual movement of anyone who might be catching on to her. She is also "charming," which is author Zailckas's best trick in this fast-paced caper. As a heroine who keeps her children from their fathers, raids people's bank accounts with internet scams, and is possibly guilty of murder, charm is key for keeping the reader rooting for her as she hops from mark to mark. Zailckas is also smart to critique our society's extreme divisions of wealth by keeping Gracie's "victims" on the upper stratum of financial success. Starting in Woodstock, where her target lives among those of star quality like "Fashion photographers. Filmmakers. A few first wives of famous musicians," Gracie then moves to the true epicenter of "star quality," a prestigious private school in Manhattan where parents literally flock to actual celebrities attending their own children's school events. At one point while Gracie—now named Marianna—is supporting he ex-husband Oz by defrauding people in internet schemes, she actually feels guilty realizing her targets are more lower-class victims and not the wealthy who, in her life view, seem to deserve it.
In Manhattan, Gracie develops a rather affectionate relationship with her latest conquest, a teacher/adviser at the previously mentioned private school whom she initially cons to get her children the education she feels they deserve. He in turn sets her up to become the school's drama teacher. Obviously, Erin/Gracie/Marianna is well-equipped to teach children how to be anything but themselves, and by the end, when all the chaotic histories of her parents and ex-husbands crash down upon her in a long-anticipated climactic scene, it's time for the real Erin/Gracie/Marianna to emerge from the ashes. This presents our heroine with one last high-risk scheme: presenting her true self to the one she loves.
Koren Zailckas reads at Oblong Books in Rhinebeck on August 14 at 6pm.