Page 3 of 3
Another of Dewan's longtime collaborators is Julian Koster, who once performed in Neutral Milk Hotel and currently leads the Music Tapes. In 2002, Koster tapped Dewan to narrate the Music Tapes' 2nd Imaginary Symphony for Cloudmaking, a story-album set for release on the Merge label later this year and which Koster hopes to perform live in New York and other selected US cities. "Every generation has a few very special people, people who are makers of things and are waiting to be discovered," says Koster. "And Brian is definitely one of those people."
But until his generation finally discovers him, Brian Dewan is hard at work in a little house in Catskill. Making more amazing things.
Dewanatron's self-released Semi Automatic is out now. www.dewanatron.com.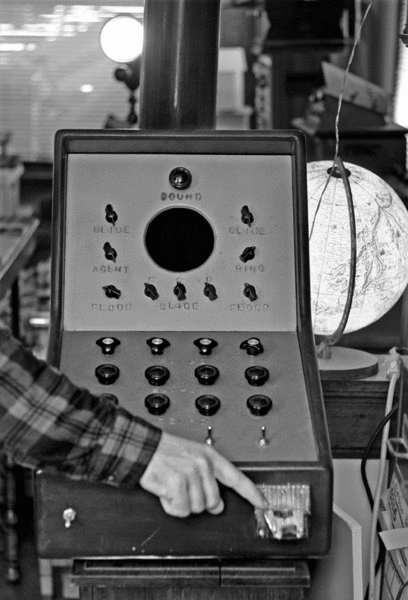 Fionn Reilly
ABOVE: The Coin-Op Melody Gin, one of the many Dewanatron instrumentsdesigned and built by Dewan and his cousin Leon Dewan.
Fionn Reilly
Brian Dewan holds the inner workings of a vintage organ.