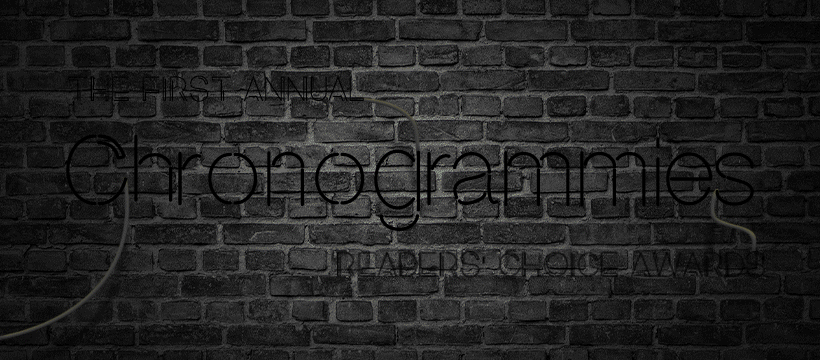 Have you been thinking about who's on your "nice" list? No, not that one. We're talking about which Hudson Valley businesses you're going to nominate for the Chronogrammies Readers' Choice Awards!
From tacos to tattoo parlors, we want to hear about all the people, places, and things that make you love this region. Starting January 1 (at 12:01am to be exact) through February 29 (leap year!), you'll be able to nominate your favorite Hudson Valley businesses in 125 categories for a Chronogrammies Readers' Choice Award.
After nominations close on February 29, we'll send the top three businesses in each category on to the final voting round. To announce the results, we'll publish all the winners, plus the first and second runners-up, in the July issue of Chronogram. Then, it's time to party! For one night only, we'll toast our winners right alongside the people who chose
them—you!
Find all the details, rules, and categories here.
Chronogrammies Countdown
Nominations open online
January 1-February 29
Nominations tallied
March 1-31
Voting round
April 1-May 31
Final votes tallied
June 1-30
Winners announced in Chronogram
July 1
Let's Party!
Come celebrate the Chronogrammies winners with our blow-out bash.
Date and details to come.