Mike Roth for US Congress
The beauty of American democracy is the openness of its elections. They're absolute free-for-alls. In addition to the 23 major candidates for President, there are 858 random strangers you've likely never heard of currently campaigning for the White House. God knows why.
Truly, anybody can run for office in this country. And, indeed, anybody does.
A convicted bank robber, who accused the National Black Police Association of "using the spire on the New York Freedom Tower to send electrical volts to cause injuries to [himself] and his child," is currently running for US Senate. It doesn't get much more outlandish than that.
Or does it?
New York's 19th district, which covers parts of the Hudson Valley, the Capital Region, and the Catskills, currently has its own, shall we say, eccentric candidate. His name is Mike Roth, and he does not do interviews.
Who is Mike Roth?
Roth is a Brooklyn College graduate who immigrated to the US from Soviet Belarus. In late July, he
filed to run
as a Republican using an address in Ellenville. He joins fellow Republicans
Ola Hawatmeh and Anthony German
in the race to unseat Delgado.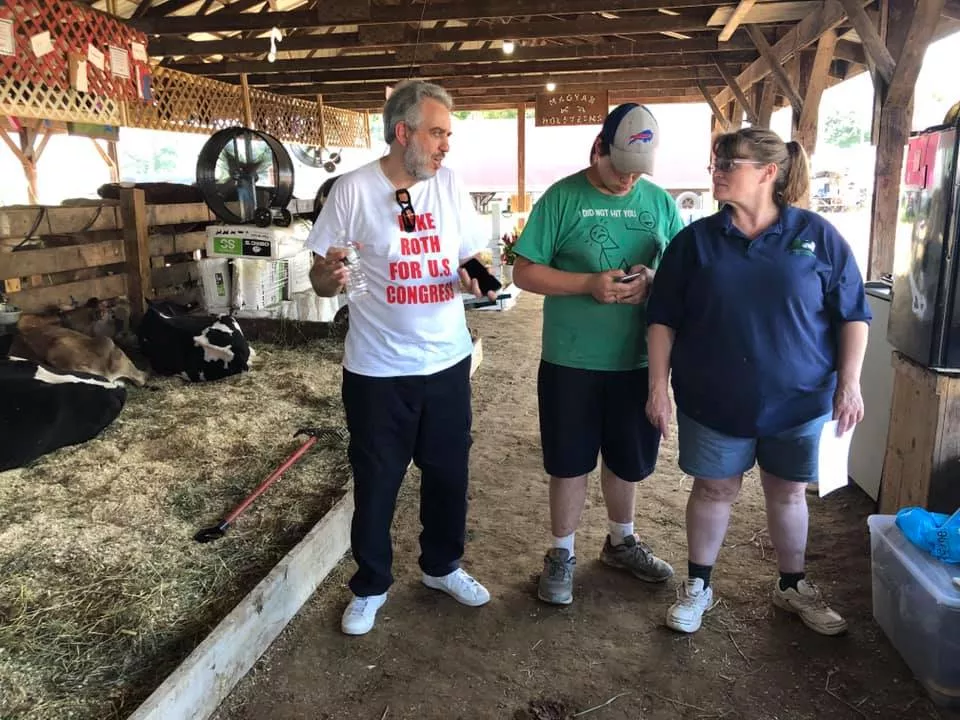 Mike Roth for US Congress
This isn't Roth's first stab at a political career. In addition to his Ellenville home, he maintains a residence in Brooklyn, and in 2006, he ran for New York City Council from an address in Sheepshead Bay. As of 2017, he still had that property even as he also listed his Ellenville property as a place of residence. His campaign's designated agent, Yelena Kapustina, is also a Brooklyn resident.

Residency has been a perennial issue in Congressional campaigns in the Hudson Valley, with past nominees and Representatives—as well as current Representatives Sean Maloney and Antonio Delgado—having been hit for their downstate ties.
The King of Ulster Has No Clothes
In addition to his political ambitions, Roth is the executive director of a nonprofit charity called
Ulster Heights Kingdom
, which offers free wedding venues and bridal dresses. The organization's
mission page
states "[the] marriage rate in our country is falling dramatically" and says its goal is to "reverse this alarming trend." It
received no contributions and generated $0 in revenue
in 2018.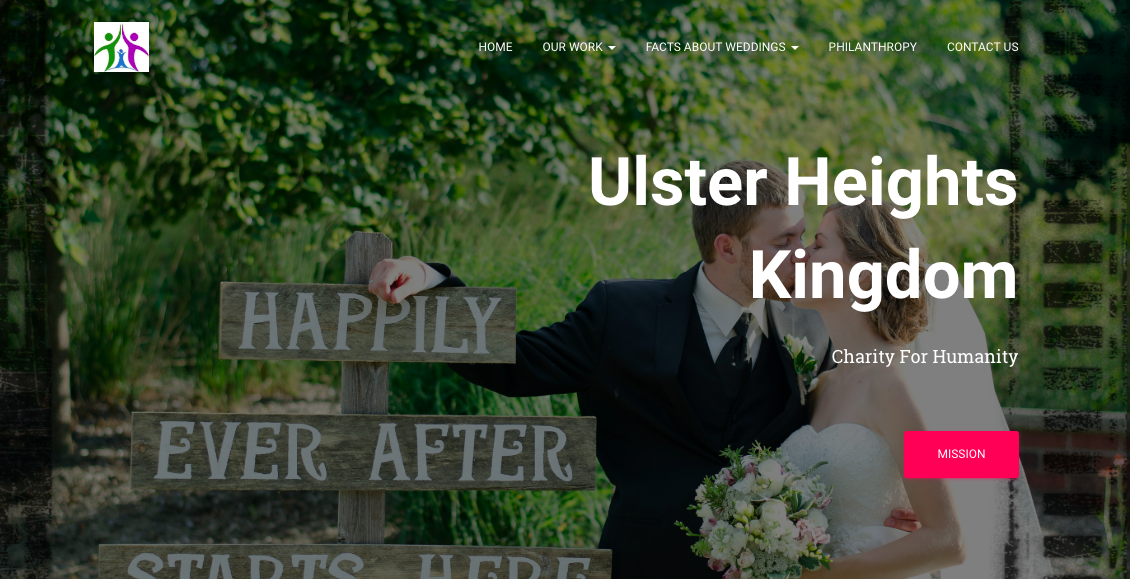 But Roth also maintains a website called King of Ulster. The site depicts a fantasy kingdom in which he is the ruler, his daughter is the princess, and, in a bizarre twist, pop musician Taylor Swift is an honorary duchess.
The site also includes a detailed and lengthy lore including a fictional history dating back to 15th-century BCE Israel, and a page claiming lineage to Marie Antoinette, King James VI, and dozens of other figures of Renaissance-era European royalty.
Roth's family has some involvement with his kingdom as well. His daughter, whose Facebook profile says she works at "Augusto Pinochet's Helicopter Tours"—a tongue-in-cheek reference to the Chilean strongman's practice of throwing his enemies out of helicopters—referred to her father in a photo caption as "our favorite dictator."
The Troll of Ulster Heights Kingdom
Roth maintains a hyper-active presence on social media. He frequently picks fights on Facebook with voters in the district and has posted about his ideological adversaries being
"evil Democrats"
and
"Commies."
Even Roth's post announcing his candidacy was mostly an attack on Democrats. He accused the Democratic party of "attempted treason" and asserted they "hate our country." He also claimed "People in Upstate NY are living under Commies' boot now," likely referring to the election of Democrat Antonio Delgado.
Mike Roth for US Congress
In one recent incident, Roth, who is Jewish, accused New Paltz resident Anjana Williams of being a Nazi after she commented on one of his posts in German. He also accused her of being an operative of Delgado's campaign, and attached an image of Delgado to his post, without providing any evidence of a connection.
Williams, who is a German-Jewish immigrant and is not associated with Delgado or his campaign, sent pictures of now-deleted comments in which Roth also accused her of trying to "recreate the 4th Reich".
Roth also has a history of trolling Facebook groups. Ryan Megan, an admin for the group "New Paltz (community)," says Roth was kicked out for "many, many instances of trolling the group with off-topic/non-town-related political posts," which were "purposefully inflammatory and often derogatory."
Megan also said Roth trafficked in "white supremacist talking points," and often lamented the "treatment of white people and the hate crimes against them."
One such example is when he told a fellow group member to "do a search on 3 Christian[s] stoned in Kenya," adding "stoning is a norm there, as well as beheading."
Well This Took a Hard Right Turn
Roth's far-right Facebook comments should come as no surprise to those familiar with his positions.
Mike Roth for US Congress
A steadfast supporter of Donald Trump, Roth went so far as to organize a rally for the divisive President in Ellenville in July, which devolved into a shoving match between a protestor and several Trump supporters.
Roth's platform, while including a few mainstream positions such as designating election day a national holiday and making a Lyme disease vaccine more readily available, mostly features proposals ranging from solidly conservative to the stuff of alt-right fantasies.
Roth's central issue is creating a separate state for Upstate New York. The reason for this, he says, is to "reject values of NYC elites" and "Socialists in NYC" who ostensibly want to "kill babies," "protect pedophiles," and create a "One World Government", referring to the fringe "New World Order" conspiracy theory. His campaign website is called "wewantstate.us".
Roth also wants to make the Pledge of Allegiance mandatory in public schools and withhold federal funds to colleges with tenure positions and "majors without marketable jobs."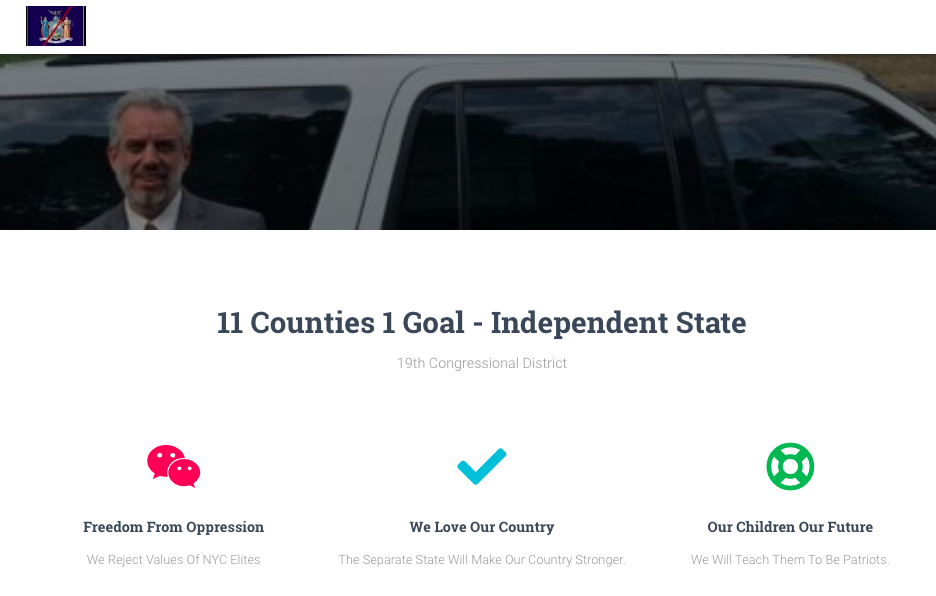 Other proposals delve deep into the culture war. Roth wants to make use of the words "white privilege" a hate crime, designate Antifa (short for anti-fascists) a terrorist organization, create a trans-exclusionary youth Olympics, refuse reparations to the African American community, and preserve Confederate monuments.
King of Scamalot
Besides his political postings, Roth was also apparently kicked off the New Paltz Facebook group, in part, for several fraudulent scams according to Williams and New Paltz resident and Green Party politician Steve Greenfield. These scams were aimed at making Democratic and left-wing figures in the district appear to support unpopular immigration policies.
Roth alleged in a Facebook post that Greenfield had "paid $10,000 to bring Syrian refugee Mustafa Mousab Alowemer into the country." Roth provided no evidence of ties between Alowemer, a Pittsburgh resident currently under indictment for allegedly planning to bomb a church, and Greenfield, who said he'd never heard of Alowemer before the post.
In late May, Roth launched a GoFundMe page in an apparent effort to cast refugee resettlement in a negative and costly light and seemingly to capitalize on liberal sentiments towards immigrants. The campaign, called "Share A Room," claims "the Federal Government is sending refugees into our neighborhoods" but provides no specifics or evidence.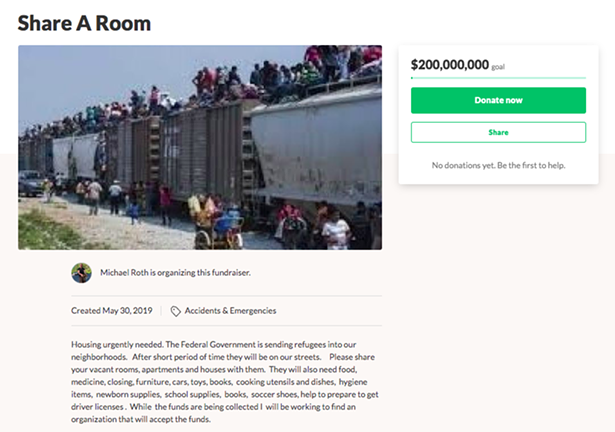 The page, which features a photo of migrants in an unknown country riding atop a train and seeks to reach a staggering goal of $200 million, asks Hudson Valley residents to "share vacant rooms, apartments and houses" with the refugees. It also says the money donated will be spent on basic necessities like food and medicine as well as luxuries like cars, soccer shoes, and drivers' licenses.
Roth says on the page he "will be working to find an organization that will accept the funds," while donations are being collected. As of September 1, the campaign has raised $0. The page originally included a claim that Delgado was supporting the effort that has since been removed.
Sound Familiar?
In many ways, Roth's profile–a regal self-image, wacky business ventures, hard-right views, a habit of trolling and attacking constituents on social media, and a penchant for scamming people—resembles that of President Trump. It's no surprise, then, that Trump's success in politics has emboldened Roth to follow his lead and run for office.
It may seem pointless to write about someone like Mike Roth. After all, who would ever elect an outlandish and offensive man with far-right views, shrouded in controversy and with few career successes to point to? Then again, that's exactly what they said about Trump.