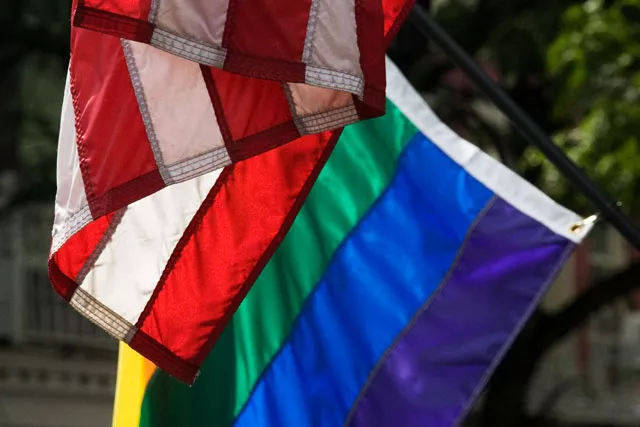 Dear Chronogram Reader:
Monday is the New Moon in Cancer. It's the first New Moon after the solstice, with potent emphasis for many reasons—especially because it's happening right in the middle of the sign, which represents a peak of energy. Cancer is the sign of home, of security and of nourishing the brood. So any theme of this New Moon "comes home" to us.
Mercury is close by (in Cancer, just two degrees from the Sun-Moon conjunction), moving in retrograde motion, about to make conjunctions to both the Moon and the Sun, so this New Moon doubles as the midpoint of our current Mercury retrograde phase, which ends July 20.
The Sun has just finished passing through the Uranus-Pluto square—the 2012-era aspect (it's exactly square Uranus in Aries on July 4, lending a revolutionary or at least restless and rebellious feeling to the day). We're seeing this dramatized by what may be the largest protests in human history, with some 14 million people gathered in and around Tahrir Square in Egypt. The people of America, the UK and Europe remain a sleeping giant.
There's an especially interesting feature to this New Moon, which is that it's exactly (to the degree) conjunct the asteroid Atlantis. This is a beautiful asteroid that's emblematic of the times in which we live.
Its themes involve questions about the ethical use of technology, coexisting with a sense of potential doom; the lurking fear that our karma will catch up to us; the abuse of resources, talents and information; and the importance of confidentiality. (Thanks to the eminent Martha Lang Wescott for helping delineate this point.)
Is there a better way to describe the deep spiritual themes that we now confront? Is there a better way to describe this than being in the sign Cancer, cautioning us that unless addressed consciously, all of these issues actually come home in a real way?
Every issue that we face as a society comes back to Atlantis. Each influences all of us, and each person directly. In recent weeks, we've learned that we're being spied on, via numerous services we depend on and love. Our credit card statements are being databased by the federal government. We've recently learned that the US government uses drones to kill people based on their telephone bill. We see, ongoing, the effects of global warming. In these very days, there's been a massive assault launched on women's reproductive rights, which means the physical autonomy of women.
All of this has personal ramifications: We all live in the same environment. We all eat food. You or your partner depend on access to reproductive health care. How many people have you heard tell the story of their email being raided by a jealous partner? There are companies that sell products and applications that facilitate DIY spying on spouses and partners.
It's possible to dumb ourselves down and pretend none of this matters. I would say that most people are operating at about one-third their potential intelligence, probably because it's not comfortable to know too much—illustrated by retrograde Mercury conjunct the New Moon. But even when in denial, we figure things out. The truth is too obvious to pretend it doesn't exist. Anyone who does yoga knows that you cannot breathe properly if your head is buried in the sand.
Most New Age philosophies extol the virtues of feeling good, but there's only so good you can feel when your conscience is hankering you all the time, when you know you can make a difference that you're not making. This New Moon pushes that issue.
I've covered much of this and also taken a look at the United States' birth chart in the newest edition of Planet Waves FM. You can also find out about my birthday reading for Cancer and Cancer rising. Don't miss my reading of the Declaration of Independence on Planet Waves FM.
PS: On the topic of Monsanto and its history—if you're a blogger and you want to read my new cover article in the current edition of The Mountain Astrologer, please e-mail [email protected] You will receive an auto reply with the PDF.