What's the best way to bring a community of local artists together? Birdhouses—or so Athens has shown. The Athens Lighthouse Project handed out 30 unpainted birdhouses shaped like the historic Hudson-Athens Lighthouse to local artists to decorate. Designs include Ray Carucci's
A Shell of a Lighthouse
, covered completely in shells, and Jared Aswegan's
Greene Blooming Lighthouse
, an homage to master gardener Barbara Matera covered in silk leaves and flowers. Check out the birdhouses at a showing and auction in support of the Hudson-Athens Lighthouse Preservation Society and the Athens Cultural Center at 4pm on September 11. Athens Cultural Center, Athens.
www.athenslighthouseproject.org
.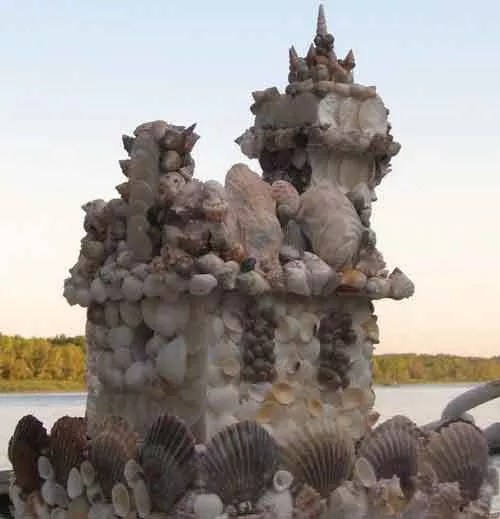 A Shell Of A Lighthouse, Ray Carucci.