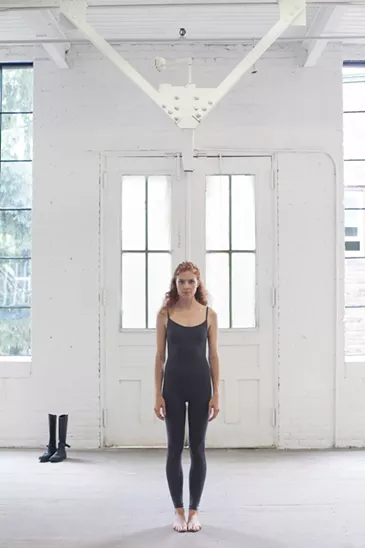 8 slides
Amidst the fads of fast fashion, it is a challenge to build a lasting, versatile wardrobe. For designer Gail Travis, the key is artful layering. This philosophy is at the heart of her clothing line,
NFP Studio
, which is organized around three categories of layering, which give the
business its name: Nit (knitted sweaters); Form (blouses and dresses); and Phrame (foundation basics).
At her boutique on Main Street in Beacon or online, you can see Travis's creations combined in endless variations. For the waylaid fashionista, Travis share her insights on the art of layering.
Comfort First

"When it comes to layering, you start with your most comfortable foundation," Travis says. "Whether that's a bodysuit, a cami, or a long sleeve shirt, it should be something you can live in all the time."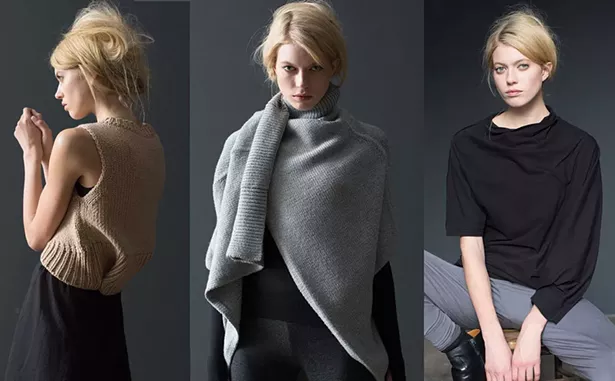 Color Play

"With a soft, muted color palette, you can change up the look by adding any colorful accessory," she says. A basic palette can also transition through seasons and trends. "Don't be afraid of mixing color tones of a similar hue," Travis says. "Going slightly off in tone helps to give an outfit a different dimension."
Textural Layering

"Layering is key," Travis advises. "You don't want everything to be the same texture. It's important to combine soft silhouettes with structured overlays. If you wear a long silk gown, complement it with a cropped chunky vest for an unexpected twist."
Transformation

"Try and always make something new out of a piece of clothing," Travis says. NFP styles are versatile by design with pins, snaps, cutouts and movable parts that allow the pieces to be worn in multiple ways. "The goal is to play with building your own individual style. There is no wrong persepctive—do not be afraid to create what comes naturally."
NFP Studio, 457 Main Street, Beacon.