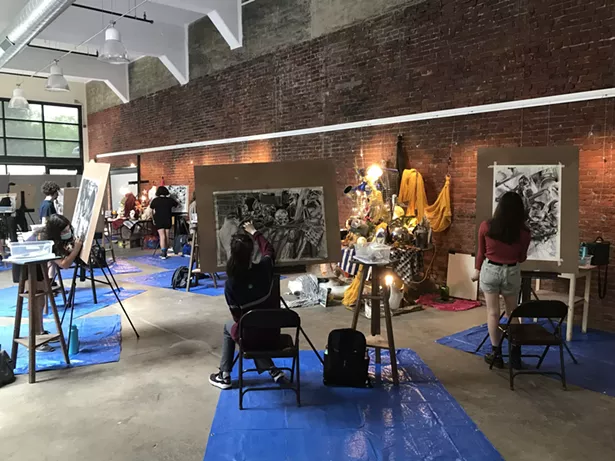 All images courtesy of The Art Effect
For burgeoning young artists in the Hudson Valley, The Art Effect is more than just a place to take art classes. It's a community that supports young people's interests in visual art and media from kindergarten through high school, and gives them access to the kinds of resources they need to explore creative expression through painting, sculpture, film, and more. "The Art Effect is a lot of different things for students. It's a place where they can advance art skills, but they also have friends there, and it's a space where they can feel safe and heard," says Executive Director Nicole Fenichel-Hewitt.

So when the pandemic hit the region last year, the staff at the Poughkeepsie-based nonprofit knew that they had to do everything they could to keep that community strong. In March, the organization quickly shifted all of its programming online while looking for ways to continue engaging its students.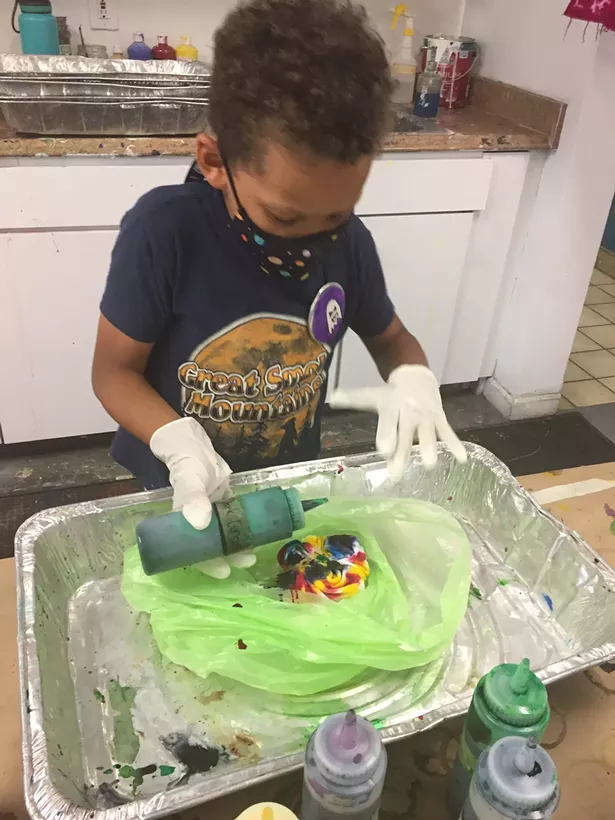 All images courtesy of The Art Effect
To help keep students inspired at home, they provided daily bilingual art project prompts on social media. They also pivoted the projects for its sessions of
Spark Studios
, its media-based workforce development program that trains high schoolers in video production, to smartphones, iPads, and laptops, and loaned out devices to every student in the program. And in May, its annual
Reel Exposure International Teen Film & Photography Festival
transformed from a one-day in-person event to a three-day festival live streamed on YouTube and Facebook, reaching over 750 people, double the typical audience. This year's event will take place from April 7-9, with a photo exhibition opening on April 7 followed by virtual film screens, a Q&A, and awards on April 8 and 9. The photo exhibition will be on display at the Trolley Barn Gallery through May 13.
While virtual programming helped bridge the gap last spring, there was still no substitute for the kind of hands-on learning experience that in-person instruction and collaboration provides. "We were fortunate to have these digital tools to keep students engaged, but we were so excited to have the chance to get back together," says Fenichel-Hewitt. "As soon as we could after the pandemic began, we started to offer in-person programs because we saw that the young people we work with and service were lacking that connection with each other and their community."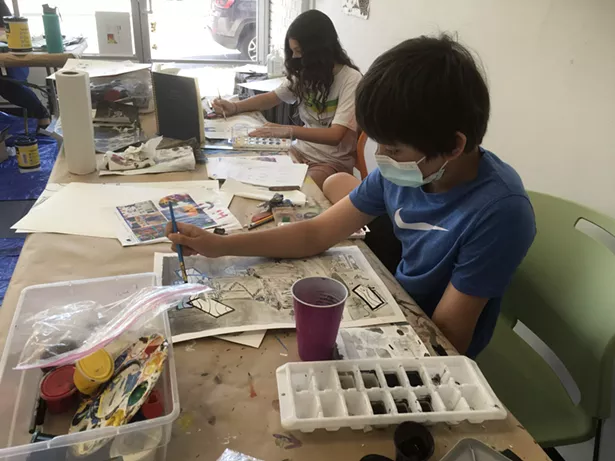 All images courtesy of The Art Effect
Since last July, The Art Effect has successfully welcomed students back in smaller numbers for in-person programs, without any reported cases of Covid. "Safety precautions have become kind of routine for us and everybody has been respectful of them," says Fenichel-Hewitt.
This summer, the organization plans to provide even more opportunities for students craving in-person creative opportunities through the return of its beloved camps, Dutchess and Ulster Arts Camps for ages 4-10, Junior Arts Institute for ages 11-13, and Summer Art Institute for ages 14-19.


Each of the camps will offer ample opportunity for students to work outside whenever possible, or in larger spaces like the nearby Barrett Art Center and the Trolley Barn, a newly renovated space on Main Street, home to The Art Effect's new 3,000-square-foot gallery space. "One of the perks of the pandemic is that it offers more experiences outside that can incorporate nature and where students can do art making in a safe way," Fenichel-Hewitt says.
All images courtesy of The Art Effect
During the four, week-long sessions of the Dutchess and Ulster arts camps, which will take place at the Pershing Avenue location or SUNY New Paltz, children will explore their artistic abilities and work on creative projects. The two-week-long Junior Art Institute, which will be hosted for two sessions at the Barrett Art Center and one session virtually, will help children learn new skills in painting, 3-D sculptures, and mixed media. Hosted at the Trolley Barn, the two sessions of the three-week-long intensive Summer Art Institute, which will focus on drawing and painting, will provide artistically motivated teens the ability to develop their creativity and build skills that prepare them for advanced study and careers in the visual arts.

"We've heard from so many of our students and their parents that they have been appreciative of some chance of some return to normalcy," says Fenichel-Hewitt. "It's been an unbelievably challenging year in every aspect of the organization and individuals' lives."
All images courtesy of The Art Effect
Despite all the ups and downs of the last year, The Art Effect has continued to provide its students with creative opportunities that allow them to draw on their experiences during the pandemic. "Home Sick," an exhibition that opened at the Trolley Barn in late February, was entirely juried by the organization's students—the first in a series of student-led shows.
The show is a complex curation of the outpouring of expression from 58 artists around the globe as they worked through the tumultuous events of the last year. "It wasn't just a time of pandemic. There was political upheaval with the election, and such incredible movements like Black Lives Matter happening that created a heightened emotional time for everybody," says Fenichel-Hewitt. "For the students, it's also been a time for such beautiful expression to come out."