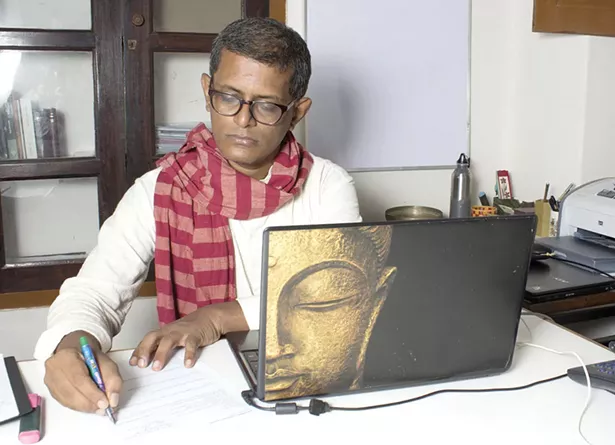 50th Anniversary of Auroville & Matagiri
In 1968, on a barren plateau north of Pondicherry (a former French colony in South India) representatives from 124 nations and the states of India placed soil in a marble urn dedicating a proposed city to human unity. Later that year in the Catskills hamlet of Mount Tremper, Sam Spanier and Eric Hughes received blessings from Auroville founder Mirra Alfassa, a disciple of Sri Aurobindo, to found a spiritual community based on his teachings of an evolving human consciousness. Alfassa gave her approval to the name Matagiri, Sanskrit for "Mother's Mountain." In honor of the 50th anniversary, two prominent Aurovillians will speak at Matagiri this month. On October 7, Sauro Mezzetti will share his perspectives on Auroville's development and the significant accomplishments and challenges it faces. On October 20, Rama Subramanian will speak about his development work with Auroville's Sustainable Livelihood Institute.
Both talks will be held at Matagiri in Mount Tremper starting at 2 pm. (845) 679-8322.