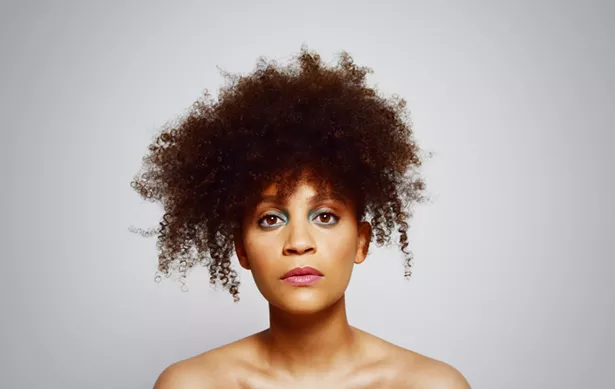 photo by Shervin Lainez
Sarah Elizabeth Charles
"Since Ornette Coleman's 'The Shape of Jazz To Come' caused a stir in 1959 for its inventiveness, jazz fans have grown to appreciate the enormous breadth of jazz expression," says Hudson Jazz Festival curator Cat Henry. "Performances today draw from A Tribe Called Quest or Radiohead as much as they do Coltrane, Ellington, or Monk."
This year's Hudson Jazz Festival by Hudson Hall at the historic Hudson Opera House proves that enduring spirit of experimentation and improvisation is what continues to drive jazz forward as a genre well into its second century as an art form.

Since its inception in 2018, the annual festival has grown in both size and reputation, attracting audiences to Hudson to experience world-class jazz in Hudson Hall's beautifully restored 19th century theater.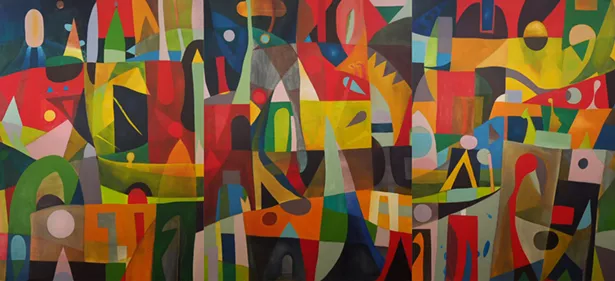 Marine Penvern, "Variability may be," Triptych, oil on canvas, 108'x48', 2021.
This year's festival—themed "The Shape of Jazz Today"—will be presented over two consecutive weekends, February 16-19 and 23-26. Henry, a creative producer known for her work with Jazz at Lincoln Center AND MoMA Summergarden, has put together a diverse lineup showcasing eight adventurous, inventive performers whose bold vision is taking jazz in new directions while honoring the traditions of the past.
Weekend one kicks off with a reception for Body & Soul, a solo exhibition of French-born, Hudson-based artist and fashion designer Marine Penvern's paintings, textiles, and clothing design inspired by the spirit of jazz. The exhibition will be on view through April 2.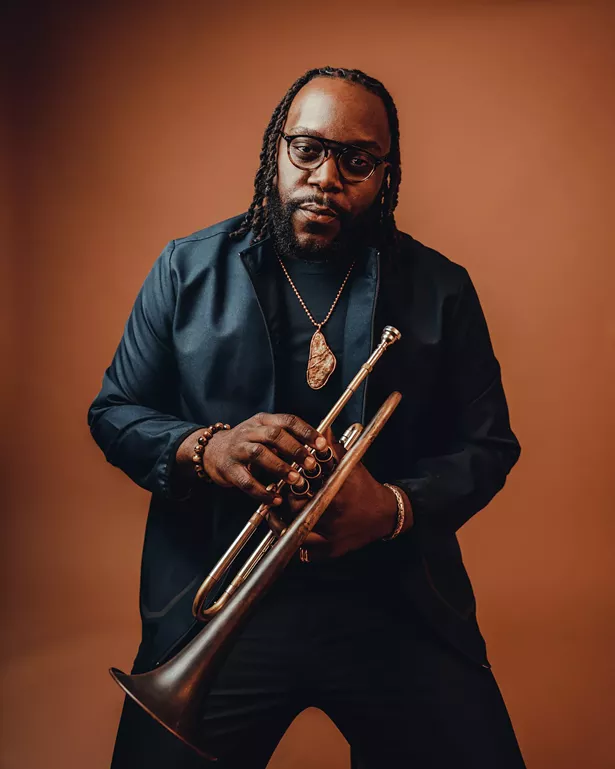 photo by Chollete
Marquis Hill
Performances for the weekend, February 16-19, include vocalist Sarah Elizabeth Charles and SCOPE on the heels of their fourth album release, Blank Canvas (Friday, 7pm); trumpeter Marquis Hill (Saturday, 7pm); and vocalist Michael Mayo (Sunday, 3pm).
The second weekend, February 23-26, will feature performances from Ulysses Owens Jr. and jazz quintet Generation Y (Thursday, 7pm), vocalists Lucy Yeghiazaryan and Vanisha Gould (Friday, 7pm); and the world premiere of Hudson Hall-commissioned Dreaming Home by pianist Aaron Parks and artist, activist, and community organizer Samantha Rise (Saturday, 7pm). Parks' new composition for an acoustic trio of piano, bass and drums will be interwoven with storytelling, questionings, and other vocal contributions by Rise. Meshell Ndegeocello, JK Kim, and Milena Casado also join the lineup.
photo by Lauren Desberg
Endea Owens
Closing out the festival on Sunday at 3pm will be a special performance by Endea Owens, an up-and-coming bassist and member of The Late Show with Stephen Colbert's house band. Inspired by Owens' organization, The Community Cookout, Hudson Hall is partnering with Operation Unite NY to present the Hudson Jazz Festival Community Dinner, a communal viewing of Owens' concert simulcast accompanied by a hot meal at the State Street AME Zion Church, plus meals delivered to homebound seniors and community residents along with access to the livestream.

"We are thrilled to welcome another crop of outstanding artists to Hudson Hall for the fourth annual Hudson Jazz Festival," says Hudson Hall executive director Tambra Dillon. "The theme of this year's festival resonates in many ways to our beautiful rural city—and so many small towns in America—as we embrace change and give voice to a diversity of cultures and expressions while acknowledging the past and the values we hold dear. What better way to bring our community together than through a celebration of America's true artform, jazz."
Hudson Hall's Hudson Jazz Festival 2023, "The Shape of Jazz Today" will take place February 16-19 and 23-26, 2023 at the historic Hudson Opera House in Hudson, New York. Festival passes and single tickets can be purchased in advance here.