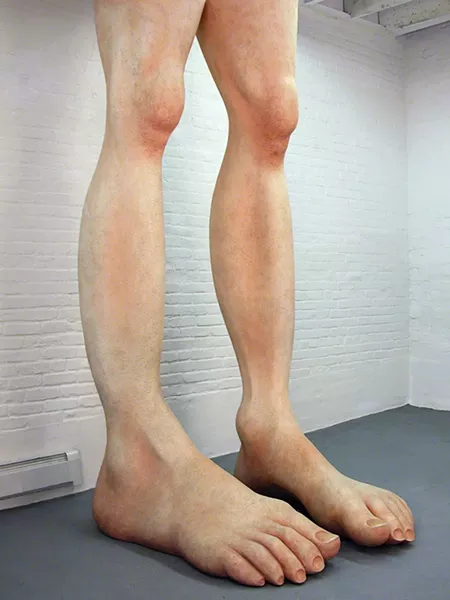 Hans van Meeuwen's A Man's Height.
3rd Annual Art Walk Kingston
Artists have always had a way of catalyzing urban rebirth—be that Manhattan in the '80s or Beacon in early aughts. The Kingston art scene has come alive over the past decade, thrumming with local artists and city expats, creating a thriving creative community. On September 22 and 23, from 12 to 5pm, the public will have a chance to step inside the studios, galleries, and workshops of Kingston's artists, artisans, and curators to witness the hub of creativity and the process behind the work. This self-guided tour is lining up to include over 100 artists of all mediums, including performance and experiential works. ZELDA (aka Judith Z. Miller), a Lace Mill artist-in-residence, will host an interactive performance in her live/work space, featuring live drumming, dancing, blacklight body painting, refreshments, and a chance to see ZELDA's fluorescent collage My G-d. Art Walk Kingston will kickoff with a reception at ArtBar on September 21, from 6 to 9pm.