A recent network news broadcast featured an item about Chicago's innovative Community Glue Workshop. It's a regularly held, sustainability-themed neighborhood repair clinic staffed by volunteers who, for free and for fun, help attendees fix the broken appliances and other items they bring along. Some online trawling indicates the concept was inspired by the "repair cafe" movement started in Amsterdam in around 2007. It all mirrors the spirit behind the 0+ Festival, which, now in its third year, takes over Kingston for three days this month and will be headlined by legendary UK space-rock band Spiritualized. But while repair cafes are about people helping fix each other's busted toasters and computers, 0+ is about people helping fix each other: To call attention to the reality that most musicians and artists can't afford health care, 0+'s all-volunteer staff of "art-loving doctors, dentists, and other medical professionals" will once again provide free health and wellness services to the musicians and artists (including internationally renowned street artist Gaia) who lend their talents to the event, which takes place October 11, 12, and 13.
"Removing commerce is inspiring," says audio engineer and guitarist Matthew Cullen, the head of the O+ music-selection committee. "Participants can look forward to being taken care of at the pop-up clinic and the general good vibe." Thanks to coverage in the New York Times and other high-profile publications—starting with Chronogram, of course—the gathering's good-vibe virus has now spread west: San Francisco's inaugural 0+ Festival will be held November 15, 16, and 17. "We curate at a high level," Cullen explains. "We have limited performance slots, so competition is tough. You may not recognize every name on the bill, but I can guarantee that they are all awesome. So come with an open mind and prepare to discover something new." Below, then, are some hand-picked highlights from the 2013 Kingston 0+ Festival roster.
Spiritualized
One of the world's leading modern psychedelic bands, Spiritualized is led by Jason Pierce, a veteran of the equally influential drone unit Spacemen 3. Combining the experimental rock sounds of the 13th Floor Elevators and the Velvet Underground, minimalist composers La Monte Young and Steve Reich, and the hypnotic feel of gospel music and Middle Eastern mantras, the group conjures lush, expansive, shimmering fields of sonic atmospherics that touch the deepest realms of space—and beyond.

Dan Bern
Iowa folkie Dan Bern follows in the "new Dylan" footsteps of songsmiths Steve Forbert, John Prine, and Loudon Wainwright III, winning ongoing, emphatic critical acclaim starting with his self-titled 1997 debut on Work Group Records. His 11th album, Drifter, appeared last year on the Continental Song City imprint.

Buke and Gase
Profiled in the December 2012 issue of Chronogram, Hudson duo Buke and Gase (Aron Sanchez and Arone Dyer) make music that's as unique as the hand-built instruments on which they play it: the buke, a six-string baritone ukulele with a metal pipe neck, and the gase, a guitar-bass hybrid fashioned from cast-off car parts.

Nicole Atkins and the Black Sea
Signed to Columbia Records, singer-songwriter Nicole Atkins's style has won her comparisons to Roy Orbison and Loretta Lynn. Raised in Neptune, New Jersey, she made her name via a residency at Manhattan club Pianos and has appeared on TV's "Late Night with David Letterman."
Simone Felice with Simi Stone
A founding member of the Felice Brothers and the Duke and the King, Palenville-bred musician and poet Simone Felice made his solo debut on the Team Love label in 2012. Felice will perform with his erstwhile collaborator Simi Stone and her band, which also stars Gail Ann Dorsey (David Bowie), Sara Lee (Gang of Four, Robert Fripp), and Richard Barone (the Bongos).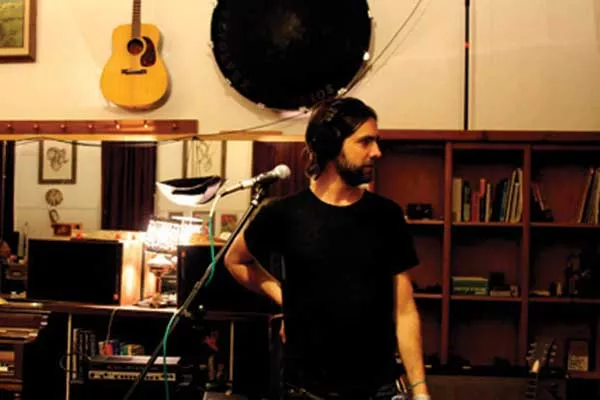 Miracle Falls
Miracle Falls is the latest project from Paul Dillon, formerly of Mercury Rev, Sparklehorse, and Longwave. The outfit's self-released, eponymously titled debut features guest performances from members of the Dandy Warhols, the Brian Jonestown Massacre, the Warlocks, and others.
Kris Perry's Machines
Still another Hudson artist covered right here—August 2012, to be exact—sculptor and metal worker Kris Perry will transport a truckload of his clanging contraptions to Kingston for a special 0+ exhibition-cum-engagement.
Richard Barone
Richard Barone has graced our pages in the past, as we've eagerly highlighted his frequent area shows. The singer and guitarist of vital postpunkers the Bongos, he's also collaborated with the likes of Lou Reed, Pete Seeger, Donovan, and producer Tony Visconti (David Bowie, T. Rex) and in 2007 published Frontman: Surviving the Rock Star Myth (Back Beat Books).
Heaven
Described as "a romantic clash between your dad's long lost favorite psych record and the soundtrack to a John Hughes film," Heaven hails from New York. The trio is comprised of scene vets Matt Sumrow (the Comas, Dean and Britta, Ambulance LTD), Mikey Jones (the Big Sleep, Snowden, Swervedriver), and Ryan Lee Dunlap (Fan-Tan).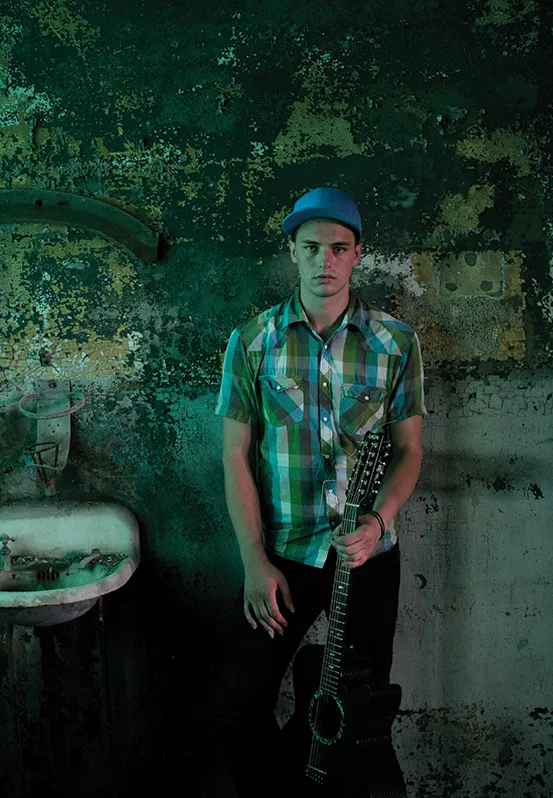 Alexander Turnquist
Also profiled in Chronogram (see the August 2011 issue), Hudson acoustic guitar god Alexander Turnquist recently returned from a European tour promoting his latest offering, the dazzling EP Like Sunburned Snowflakes (2013, VHF Records). If you caught his previous O+ appearance, you're already well aware of his otherworldly artistry.
Raccoon Fighter
Dubbed "the thinking man's Stooges" by CHAOS Magazine, Raccoon Fighter bashes out scraping, modern garage punk and calls the bowels of Brooklyn home. On the heels of a well-received EP and a pair of singles, the threesome will unveil its first album, ZIL (Independent), this month.
.357 Lover
Formed in the Dallas, Texas, area, glammy five-piece .357 Lover has served as the backing unit of Hedwig and the Angry Inch star John Cameron Mitchell and singer Andrew W K and opened for They Might Be Giants and Ben Folds. On its bio page, the band is touted as "a homunculus of Queen and Tiny Tim."
Ex Cops
Formed around the core duo of Bryan Harding and Amalie Bruun, Brooklyn band Ex Cops came together in 2011. The group's deceptively sugary lo-fi pop recalls the Feelies and 1980s underground New Zealand rockers like the Chills, the Verlaines, and the Bats.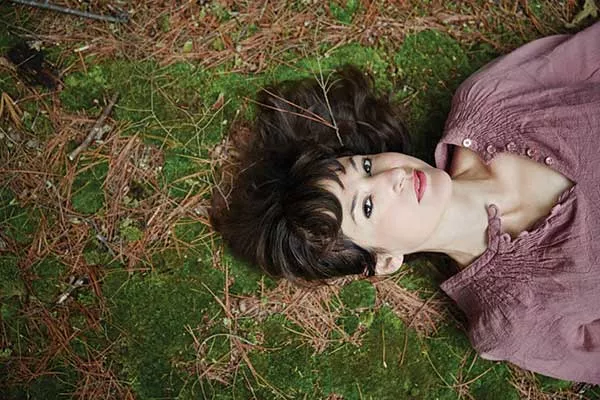 Kristin Andreassen
Kristin Andreassen cut two albums as a member of the old-timey string band Uncle Earl before making her solo break. In addition to playing her own brand of traditionally inspired music, she has worked with Aoife O'Donovan (Crooked Still) and Ruth Ungar Merenda (Mike and Ruthy) in the "folk noir" trio Sometimes Why.
The Bunnybrains
Hudson is certainly well represented on this year's 0+ roster with Buke and Gase, Alexander Turnquist, and Kris Perry. The 2013 schedule also promises a reliably memorable set by Columbia County's kings of freaky surrealist noise and performance art, the one and only Bunnybrains. Consider yourself warned.