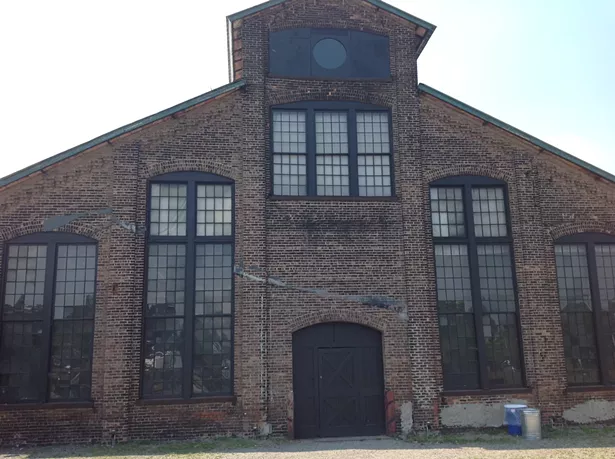 One of the Hudson Valley's most iconic contemporary arts and performance spaces,
Basilica Hudson
, will return to the live landscape on April 23 with Temple of Sound, a 12-hour event designed to kick off the venue's 20200 season and celebrate Earth Day.
Temple of Sound will begin with a workshop focusing on the practice of Deep Listening led by Sarah Van Buren, a longtime Basilica Hudson collaborator and cocurator of the cente'r 24-Hour Drone festival. The workshop will be followed by day-long program of self-guided sound installations by 24-Hour Drone alumni Arone Dyer and former Hudson as Muse artist-in-residence Kamau Amu Patton. At sundown, sound healer and percussionist Samer Ghadry will create a prolonged oceanic gong sound experience, prior to performances by Troy-based experimental musician Madeline Darby and Brooklyn interdisciplinary artist Kamau Amu Patton, and Germantown ambient electronic artist Hellish Cashstrap. Food by Local 111 will be available, and Basilica Hudson's bar will offer local beers and ciders.
Temple of Sound will take place on April 23 from 11am to 11pm. Tickets for the performances are $16.95. Masks are encouraged. See website for schedule.