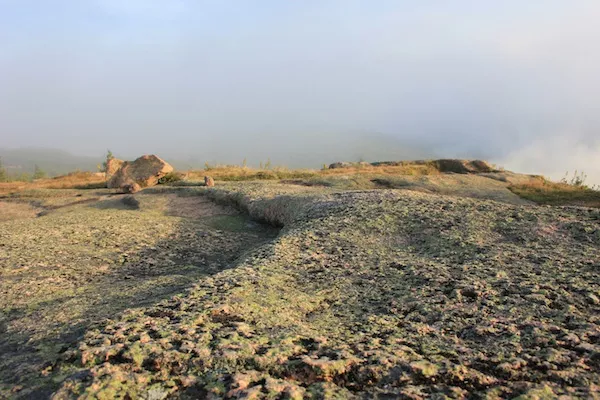 Dear Chronogram Reader:
With the sign Taurus, we get an emphasis on the tangible and the sensual: slow touch, good food, gardening, experiential learning, beautiful possessions of value— and the urge to take the time to enjoy them. This year, we also get a solar eclipse in Taurus.
The eclipse arrives Tuesday, April 29, with the Taurus New Moon at 2:14 am EDT. This is a conjunction of the Sun and Moon, which begins a new lunar cycle. It is also the companion eclipse to the lunar eclipse of April 15, thereby closing the inter-eclipse period.
The two weeks between eclipses are often a time when you might find that certain aspects of your life make quantum leaps. Those leaps can be in a positive direction; they can also entail events that are stressful or downright painful. There is no "right" or "wrong" way to experience an eclipse, but they are moments of demarcation.
Given the high-powered astrology we've been experiencing in between this spring's eclipses—the cardinal grand cross—it's entirely possible you're feeling out of sorts or overwhelmed. Just as possibly, you might be feeling energized or confident. You could also be noticing yourself in more of a supporting role to those around you, helping them to navigate their options and challenges.
Whatever your experience, the April 29 eclipse could feel like a point of intensification—or a shift to a new perspective. Either way, consider taking some deep breaths to release any anxiety and to relax as it gets close; see if you can free up some of your energy to focus on what you desire, rather than what you fear. Eclipses are potent pattern-setting events, so any attention and energy you can give to the things you love and value is going to set a positive template for the next 6 months or more—especially for a Taurus eclipse, ruled by Venus.
It's also worth noting that the Taurus eclipse and New Moon is making aspects to Mercury (a loose conjunction) and Neptune in Pisces (a helpful, flowing aspect). Mercury entered Taurus yesterday (Wednesday).
Mercury in Taurus is a great image of slowing down your thoughts and communication and giving them more tangible or classic form in this age of digital everything. As in, reading a book instead of a Kindle, or sending a letter rather than an email. It's the carefully crafted phrasing, not abbreviated text-speak.
With Mercury and Neptune in contact with the New Moon, you can expect your responses to things that impact you emotionally to be instinctual, and for your imagination and psychic sensitivity to be active. This could be positive if you're aware of it and using it creatively, but there's also a warning to watch for the tendency to dramatize things or to be more self-centered than is necessary.
Tauruses are often known for wanting to move at their own pace, taking time to think about and experience things—the proverbial cow chewing its cud. But there are also some indications from a couple minor planets that this New Moon and eclipse is less about that side of the sign and more about its underrated strength, endurance and ability to get a job done.
This eclipse looks like it is offering the power to break ground and bring forth material value in your life, if you're willing to get your hands dirty, put your shoulder into it, and simultaneously receive the psychic and emotional information being offered. And if you're still feeling anxious if life throws you a blazing curveball, come back to our body. Breathe. Feel your feet on the solid ground, and take whatever small step you can.
If you want direct guidance through this astrology, Eric has prepared an excellent spring reading that covers all 12 signs. You can listen to free samples and a preview at this link.