Almost three years ago, Lorrie Klosterman was passing over the baton from her long and celebrated tenure as Chronogram's health and wellness editor—and I was lucky enough to catch it. I was motivated to run hard, because what I saw around me was a very sick society in an out-of-balance world—diabetes, obesity, cancer, and heart disease are everywhere we look. I was juiced up (with green juice, of course) to change people's consciousness and to challenge our society's lethal infatuation with processed foods and sedentary habits. In the Hudson Valley, we're more enlightened—right? In some ways, yes. But the excesses of our culture extend even here to our progressive river shores.
It's been my mission to give voice to our readers' love of alternative medicine and mind-body modalities, tempered by my interest in Science with a capital S. It has also been my modus operandi to shut up and let the experts around me do most of the talking. And what a conversation it has been. I've conferred with stroke and heart attack survivors who looked death in the eye and lived to tell about it; sat with a newborn and heard the story of his home birth in a tub on the kitchen floor; explored the soul-transforming realms of mindfulness, meditation, and karma yoga; had a juicy three-way (conversation) with erotic experts about what is good sex; and met a woman who healed herself by making a stool smoothie in a blender and inserting it via enema where the sun doesn't shine. Divergent in almost every other way, these stories have circled back to the through line of taking charge of one's own health—proactive ways to avoid putting ourselves at the mercy of a deeply flawed healthcare system. It's not magical thinking to explore different approaches to food and alternative healing—it's self-reliance. Western medicine can work miracles, but with a little common sense and ingenuity we can prevent the need for many of these miracles in the first place. Just by living better.
Chronogram's health and wellness editor Wendy Kagan is also a freelance writer and editor, yoga teacher, and mother of two girls. A vegetarian since 18, she's on a quest to achieve wildly good health without losing a sense of humor and joy.
Excerpts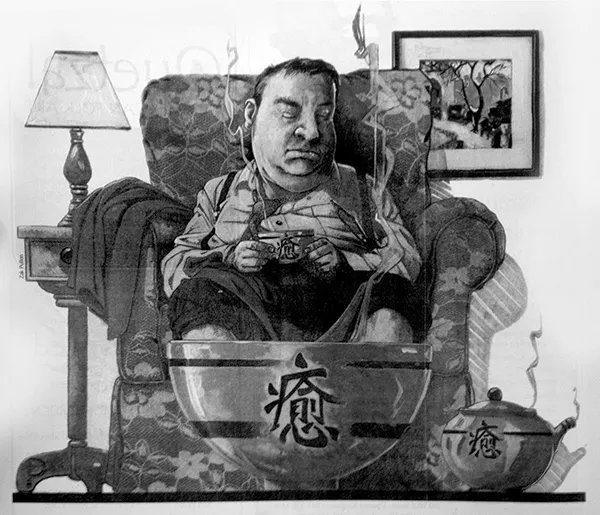 Recipes For Winter
Dylana Accolla, 12/01
Herbalist Dina Falconi: "I tell people that it's important to nourish themselves emotionally as well as physically. Avoid isolation; it can cause sickness. This is a time for more potlucks, book clubs, and other activities with people. On the other hand, it's also important to get enough sleep, to be more internal, to rest more, and go to bed earlier. The important thing is to balance the social interaction with rest."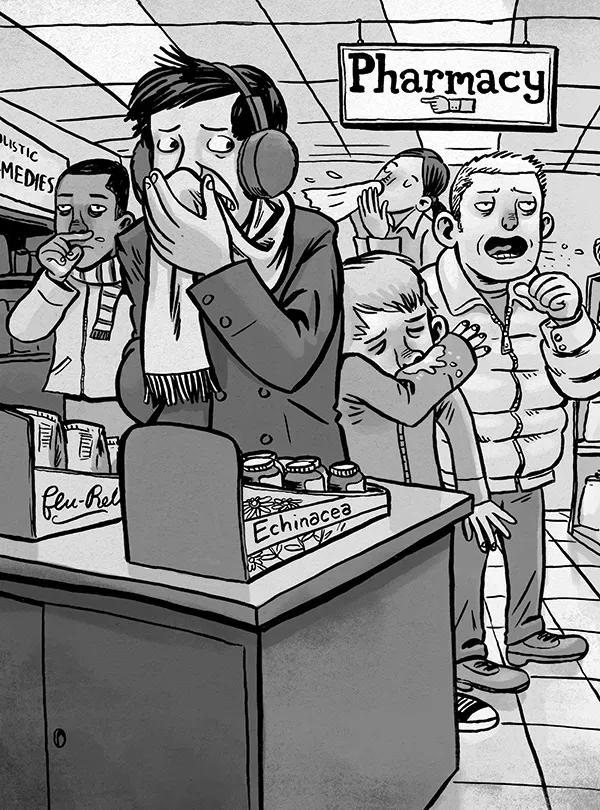 Flu Shot Frenzy Lorrie Klosterman, 12/04
Herbalist Jennifer Costa: "We've forgotten how to take care of ourselves when we're sick. You can take the painkiller and go to work, but you're infecting people around you and you get sicker by not redirecting the immune system to the appropriate place. You need to know how to convalesce. Nature conserves its energy. Lie down, and rest, because the body's trying to heal itself."
Classical Homeopathy Lorrie Klosterman, 9/07
Homeopathic consultant David Kramer: "Nobody gets sick suddenly. A man works a job for 40 years, retires, goes down and plays golf six months later, and then drops dead of a heart attack. That heart attack doesn't happen suddenly. There were signs. Nature never obscures anything. If you can see the signs, then you can treat the disease."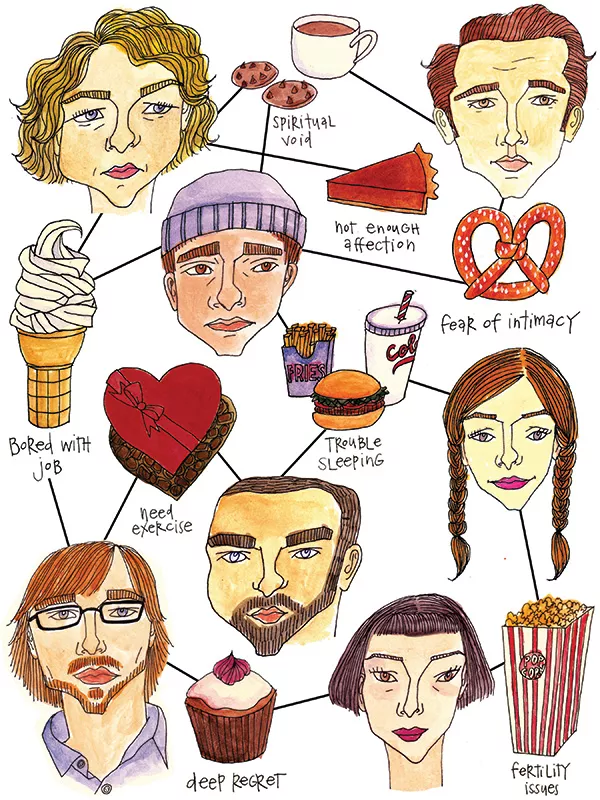 Cooking Up A Well-Balanced Life Lorrie Klosterman, 4/09
Nutritionist Joshua Rosenthal: "You can eat all the broccoli in the world and still be unhappy and unhealthy because other aspects of your life aren't balanced. When you are satisfied with your career, in a loving relationship, have a spiritual practice, and exercise on a regular basis, you will be more likely to make better decisions about the foods you eat."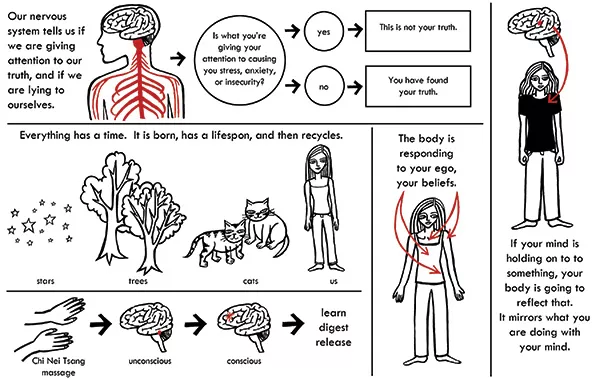 Driver's Manual: Loving and Learning From Your Spiritual Vehicle Lorrie Klosterman, 6/10
Holistic teacher Vaishali: "Consider what the body goes through for us—all the things that can happen to our fragile, delicate container. The body gets injured, it gets ill, it ages, goes through surgeries. How many people would go through this for you? What relationship do you have, all life long, that would go through any unspeakable thing the body goes through for you? It loves you that much."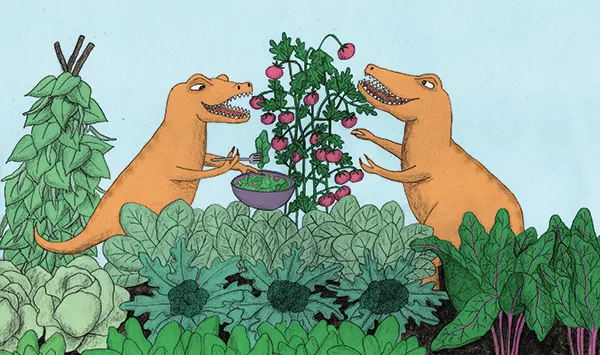 Power to the Plant Eaters Wendy Kagan, 11/12
Wellness activist Kris Carr: "People are wanting a way out of the insanity that is our healthcare system. A lot of people are slowly waking up to the fact that they have more power than they think. The more that folks wake up to that, the more they realize that a plant-based diet can be their tool, their vehicle for the type of freedom they seek."
Special thanks to our sponsors