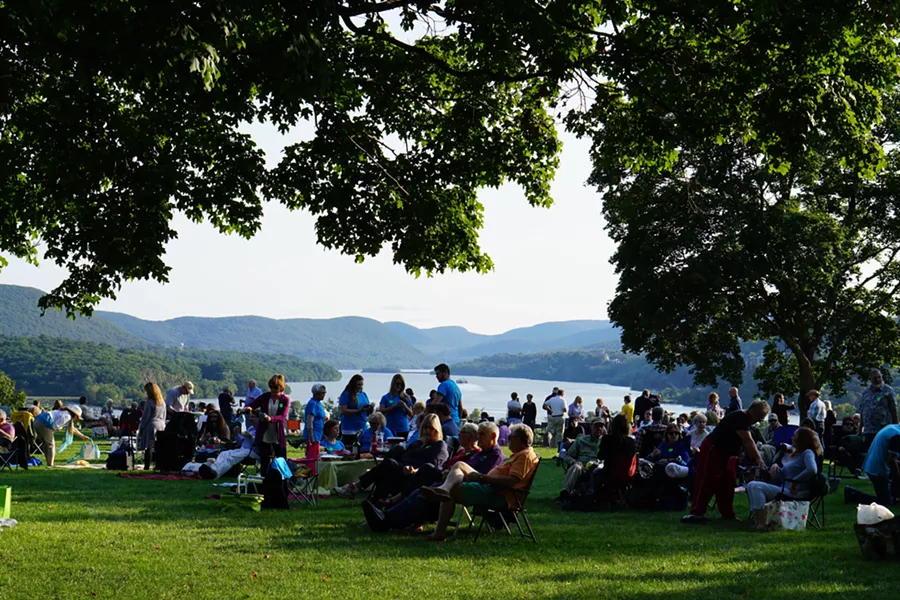 Kick your summer off with an outdoor concert this Memorial Day Weekend. Boscobel House and Gardens will host the Symphony Picnic on its Great Lawn overlooking the Hudson River on Saturday, May 26. Bring your own picnic and chairs, and the Greater Newburgh Symphony Orchestra will bring the beautiful sounds of classical music.


The full 60-piece orchestra, under the direction of Maestro Russell Ger, will perform Jean Sibelius' "Finlandia," Percy Grainger's "Country Gardens," Johann Strauss' "On the Beautiful Blue Danube," and Beethoven's "Fifth Symphony" at the event. During intermission, attendees can mingle with the musicians.
Ger carefully chose this musical lineup with Boscobel and its history in mind. "Overlooking a majestic view of the Hudson River, from which rise steep cliffs carpeted with trees, I chose Sibelius's 'Finlandia' because it describes the rugged landscape – especially the forests and mountains—of the composer's homeland," he says. "The house being constructed in the English style, I chose to incorporate Grainger's cheeky adaptation of an English Morris dance, 'Country Gardens.'"
In addition, the orchestra director chose Strauss' "On the Beautiful Blue Danube" because it honors another great river, and Beethoven's "Fifth Symphony" because it was composed same year that Boscobel was completed, 1808.
"The Symphony Picnic is an extraordinary chance to experience music specifically chosen to celebrate Boscobel's beauty and history," says Boscobel's Acting Executive Director Jennifer Carlquist. "We are thrilled to be hosting the Greater Newburgh Symphony Orchestra, and hope to fill the Great Lawn with families from both sides of the Hudson."
Enjoy Boscobel's Symphony Picnic on May 26. Raindate May 28. Gates open at 5pm, and music begins around 5:45pm. Buy your tickets today.