Whatever assumptions you may harbor about community colleges, we beg to differ. Today's SUNY Ulster is a multifaceted, constantly evolving array of life-enhancing resources at your disposal.

Looking to save some serious money in your quest for a college degree? SUNY Ulster will guide you through your first two years of college academics with caring faculty and small classes. Seamless transfers to four-year SUNY institutions and a standout track record of successful transfers complete your launch. (One young man just graduated from Highland High School with his AS from SUNY Ulster already in hand and headed straight to NYU for pre-med.)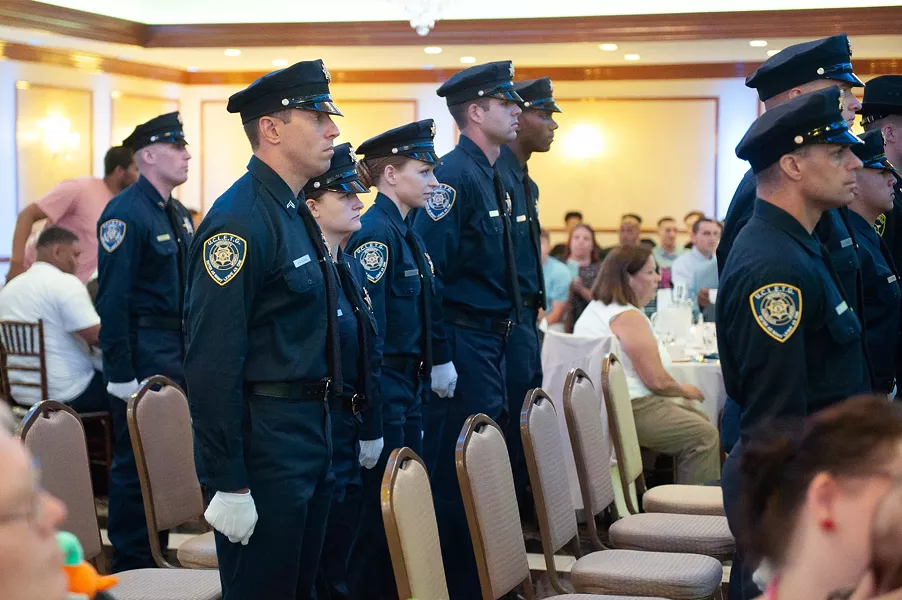 Want to protect and serve the community? You have options: take Police Basic Training at SUNY Ulster for a certification, enroll in a credit program for an AS degree that people have used as a stepping stone for everything from the FBI to law school, or do both. The most recent class of SUNY Ulster Criminal Justice grads were 92 percent employed at graduation time.
Want to boost your earning power from the comfort of your couch? There are a multitude of study online options leading to certifications in Computer Coding and Game Design, Business, and Mobile & Web Development. (Of course, there's also a vibrant campus community with a dedicated childcare center if you'd rather get out and learn with new friends.) Want to be part of the emerging new economy? SUNY Ulster works with the area's business leaders to tailor your education to their needs, and they'll take you by the hand — wherever you currently are — and help you get trained in things like Advanced Manufacturing, IT or Green Building and Clean Energy Technology. (There's even a course in how to fly drones so you can get great shots of your latest solar roof job.)
SUNY Ulster degree and certificate programs offer a solid starting point for just about anything and their certification programs can kickstart a whole new career path or ramp up your progress toward your current destination.
The Network Administrator program is a perfect example. Take a two-semester, six-course certificate program and enhance your career with highly marketable cybersecurity knowledge, or go for a two-year Associate's in Applied Science degree.
"It's a rigorous program; we pack what most places give you in eight semesters into four, and we use real hardware from day one, not simulators," says instructor Karl Wick. "One year later, we have 59 percent employed in the field and 15 percent moving on to a four-year school, great places like Rensselaer Polytechnic. Most choose to go all the way for the AAS degree, but either the degree or the certificate will definitely make you marketable."