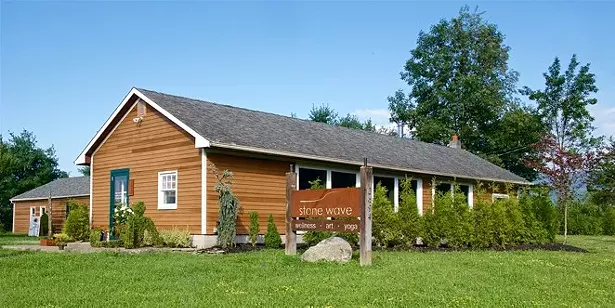 Stone Wave's Gardiner location
Stone Wave: The Collective is a community of yoga and wellness practices where all are welcome to come as they are and depart refreshed. "We are more than just a yoga studio," says founder Liz Glover Wilson. "We are a community of practice. We welcome you to come as you are and find your authentic voice and life journey," she says.
Yearning to find a renewed sense of balance in your life and a community to share that newfound strength of spirit? Stone Wave's locations in Gardiner and Poughkeepsie are rolling out a robust series of timely teacher trainings, intensives, and workshops with in-person and hybrid options starting this autumn that are sure to inspire and invigorate your body, mind, and spirit.
New to yoga or in search of the relaxing, healing side of the practice? October's Yin and Restorative Yoga Teacher Training and November's Trauma Sensitive Yoga Certificate Training Program, the latter of which is held in partnership with the Awosting Club Wallkill, may be just your style. "You don't have to be a yogi or a yoga teacher to take these," Glover Wilson says. "These programs can benefit everyone—from teachers to psychologists to social workers. This is our second time offering trauma sensitive training. Last year, only three of twelve participants were yoga teachers."

Image by the Awosting Club
Interested in how food and the practice of mindful eating can enhance your life? You may find an entirely new relationship to nourishment by diving into the two-part Ayurveda Lifestyle Share Circle and Learning program that goes in-depth on yoga's sister science.


For the spiritually inclined, also on offer this October is the Jaguar Path School of Shamanism Immersion Workshop. In this two-day immersion, renowned presenters Ray and Nina Crist will share shamanic healing practices and insights that apply to everyday life in the modern world. As designated lineage carriers of the Q'ero healing tradition of Peru, martial artists, and yogis, they share this deep knowledge with reverence, humor, and passion.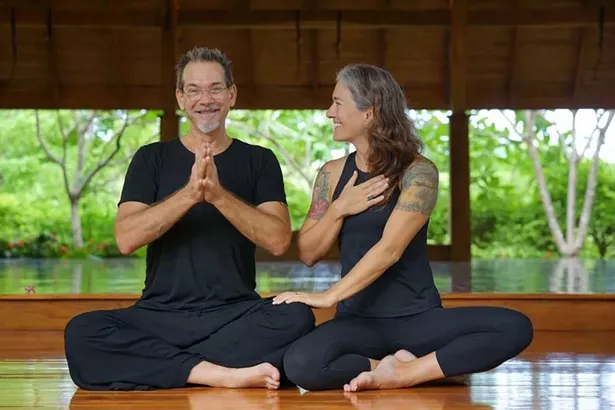 And for more experienced yogis looking to clock those hours, Stone Wave is also offering its 200 and 300-hour teacher training programs this winter. Financial aid and scholarships are available for teacher education, and no one is turned away for inability to pay.


For those looking to relax, reset, and get off the grid, these next two programs are for you. First up is a one-day, completely tech-unplugged Divine Feminie Retreat on October 1, then in January, Glover is leading a weeklong tropical retreat in the Costa Rica rainforest, an all-inclusive stay with accommodation, meals, wellness classes, creative sessions with local artists, and excursions for hikes, beach trips, and more.
For more on trainings and workshops at Stone Wave: The Collective, visit Stonewaveyoga.com, call (845) 419-5219, or email [email protected]
Image by Samasati Nature Retreat