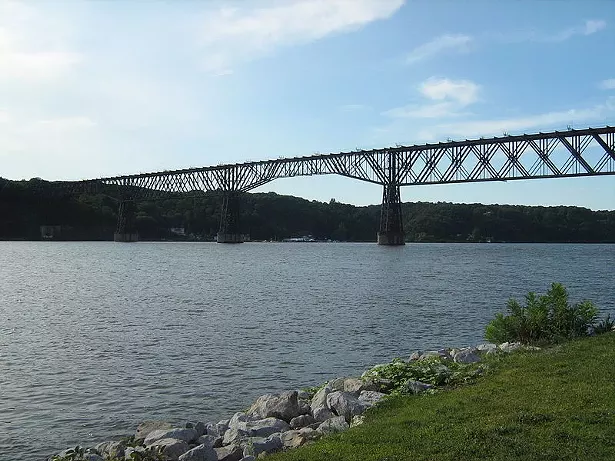 Walkway Over the Hudson State Historic Park
Happy New Year, everybody! Here are some ideas to distract you—safely—from the mayhem of current events. You're welcome.
Walkway Over the Hudson Lecture Series | ongoing
Since gathering in groups at the Poughkeepsie/Highland
Walkway Over the Hudson State Historic Park
is prohibited due to COVID-19, the Friends of the Walkway are currently hosting their popular first Monday-Sunday lecture series online. Recent topics have included the story of the transformation of the Poughkeepsie-Highland Railroad Bridge into the Walkway; the making of composer Joseph Bertolozzi's "Bridge Music"; what can be found in the night sky above the Walkway; and more. The access the series for free, on-demand viewing, visit the Walkway's
YouTube channel
.
"The Covid Confessions" at Rhinebeck Center | January 8-10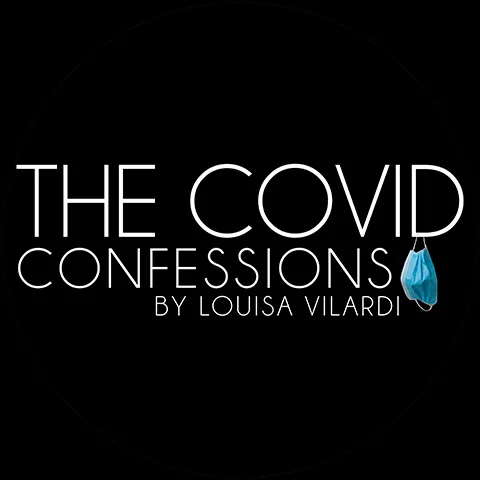 Opening this week for a three-night run at
the Center for Performing Arts at Rhinebeck
is "The Covid Confessions," a new written play by Louisa Vilardi. "This play explores stories of those affected by the current health crisis as well as political and social injustices that consume our lives," say the presenters. "Filled with honest humor and heartfelt tragedy, this original play promises to be an evening of theatre that will place the mirror to our reality as we continue to trudge through a global pandemic that has changed our lives." The play will be performed in real time at the Center and will be livestreamed to home audiences. Performances are January 8 and January 9 at 8pm and January 10 at 6pm. Tickets are $30 for a household pass, with no limit to attendees.
"Just Us Plus II" at Poughkeepsie's Queen City 15 Gallery | January 9-30
After a break for the holidays,
Queen City 15 Gallery
in Poughkeepsie will reopen its doors on January 9 from 4 to 6pm with a reception for "Just Us Plus II," a brand-new exhibit showcasing local Hudson Valley artists. Featured will be works by Anna West, Eighteen Yuan, Stephanie JT Russel, Clara Rodriguez, Karl Schmitz, Ellen Metzger O'Shea, Jeep Johnson, Jeff Johnson, Christy Guercio, Marcy Bernstein and Lori Adams who will show alongside Queen City 15 member artists Paola Bari, Donna Blackwell, Joel Brown, Tom Ellman, Anita Fina Kiewra, Mary Flad, MaryAnn Glass, Nansi Lent, William Noonan, Emmanuel Ofori, Suprina, Lorna Thompson, Lisa Winika, and Zheng Xuewu. The show runs through January 30. See website for gallery hours and safety protocols.
Tom Petty Tribute via Daryl's House | January 9
It's been nearly four years since we lost rock 'n' roll great Tom Petty. Of course, his music, though, lives on. And celebrating that music by performing it live is top Tom Petty and the Heartbreakers tribute band Damn the Torpedoes, who are renowned across the country for their flawless recreation of Petty's sound and will be playing on January 9 at 8pm via an intimate livestream concert beamed out from
Daryl's House
in Pawling. Ticket prices are $10 to $100, with the proceeds going to support the musicians and the venue.
Vassar Virtual Award Series Begins | January 9

Susan "Susie" Neuberger Wilson
This month,
Vassar College's Alumnae/i Recognition Committee
will present the first in a series of virtual fireside chats honoring recent award winners with the Spirit of Vassar Award. The Spirit of Vassar Award is presented to an alum who has demonstrated extraordinary and distinguished leadership, contribution, and commitment to serving a community in which they effect positive, transformative societal change. This contribution may have been made through the recipient's career, community work, or volunteer service. The award recognizes the values of service and civic responsibility that are fundamental to a Vassar education. The series begins on January 9 at 2pm with an event honoring Class of '51 graduate Susan "Susie" Neuberger Wilson for her important and pioneering work in the field of sex education. Viewers can register at the committee's website.
Madison VanDenberg Live from Bearsville Theater | January 10
Upstate native and "American Idol" finalist Madison VanDenberg hits the internet via the
Bearsville Theater
on January 10 at 7pm for a special livestream concert. Called "the next Kelly Clarkson" by Katy Perry, the 19-year-old, classically trained vocalist and musician has been mentored by the likes of Adam Lambert, Pat Benatar, Lauren Daigle, and others and has been hard at work on recording a new EP and creating music videos to be released later this year. Tickets for the live virtual broadcast are $15 general admission or $20 for a fans-only package that includes a signed photograph of VanDenberg.
Online "Nothing to Prove" Ballet Barre Class | ongoing

Octavia Cup Dance Theatre
In pre-pandemic times, Kingston's Laura V. Ward led the outrageous Octavia Cup Dance Theatre performance troupe at area outings like the always-fun Glam Rock Cabaret nights and at concerts by the band Tonus Maximus. As she and the rest of us all await the return to live events, Laura, a conservatory-trained dancer and choreographer, has regularly been hosting online dance and movement classes. Her Zoom schedule now includes "Nothing to Prove," an open-level ballet barre class that takes place on Sundays from 10 to 11am. The fee is $10 per class. Participants can sign up via email at octaviacup@gmail.com.
Clermont Site Offers Free Walking Tour | January 10
Visitors to the
Clermont State Historic Site
in Germantown can enjoy "The Livingstons and Their Community in the Revolutionary War," an in-depth look at local history with a walking outdoor tour of the grounds with a historic interpreter on January 10 at 2pm. The program focuses on the crucial role that the Clermont estate and its founders, the Livingston family, played during the American Revolution, which culminated in an assault by the British army on Clermont in 1777.; stories of other Clermont residents will be discussed as well. The tour is free, but attendees must register in advance via
Facebook
.
To find out about more upcoming events in the Hudson Valley, subscribe to our weekly newsletter Eat. Play. Stay.