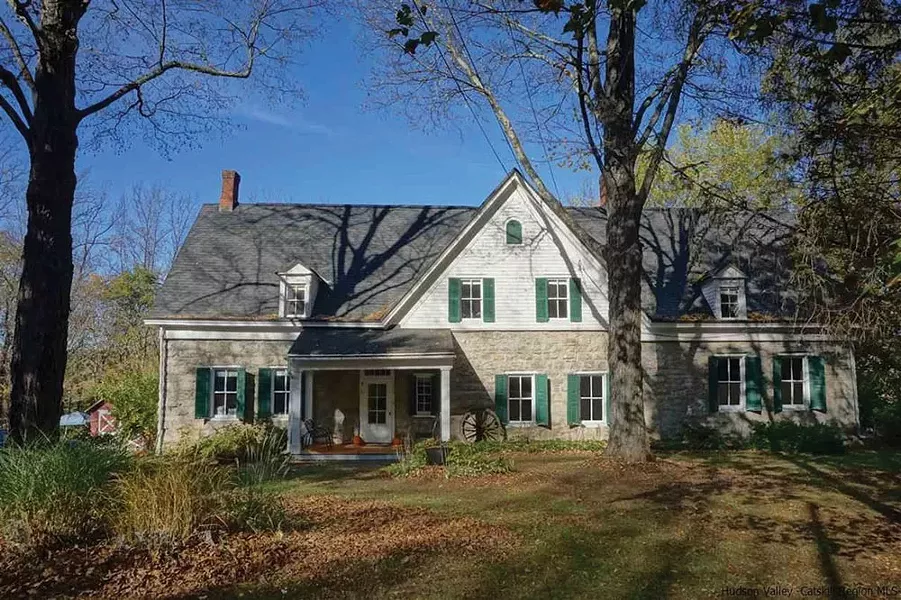 From the river that gives the region its name to the serpentine network of creeks, brooks, ponds, and lakes that dot the map, water features are a defining characteristic of the Hudson Valley's lush landscape.
Driving upstate, it seems that around every bend there is a winding creek or an expansive reservoir that leaves you in breathless awe. These tranquil bodies of water are the cornerstone of the region's wilderness and unspoiled beauty, providing habitat to a diverse mix of plants and animals.
The wealth of water features throughout the region also provides endless opportunities for recreation—tubing and rafting excursions, canoe and kayak paddles, fishing trips, boating outings, and plain old swimming—you name it, you can do it all in the upstate waters.
But our connection to water runs deeper than simple recreation. There's a primordial pull that draws us to it. "People have this fascination with water—whether it's a flowing river, the oceanfront, or a pond, they just want to be near it," says Harris Safier of Westwood Metes & Bounds Realty. Humans seek out water for its beauty, but it also holds an elemental magnetism. Water is the basis of all life, and a connection to its source quenches a deep primal need in us.
We've selected a handful of gorgeous waterfront properties that will nurture your soul and feed your appetite for beauty.


304 Moonhaw Road, West Shokan. $1,375,000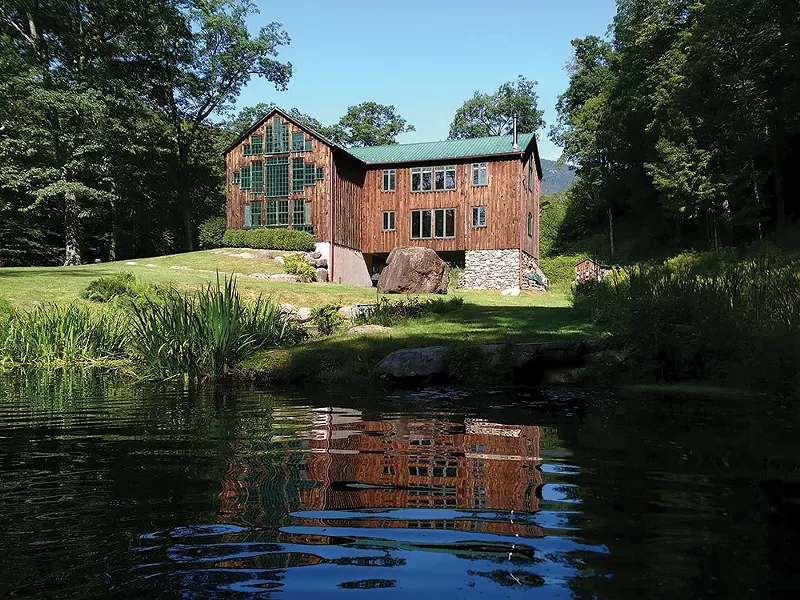 Witten Pond, with its three residences, spring-fed pond, and countless vistas, blends wild mountain rusticity with urban minimalist modernity. When the art collector who owns the 17-acre property first discovered Witten Pond as a summer rental 40 years ago, there was only one livable structure, a hunting-and-fishing lodge built in 1920. The 1920 house is decidedly Adirondack, with a wraparound porch, twig banisters, river-stone fireplace, and hardwood floors on both levels. The collector resided part-time in this space until the mid-1990s, when he began constructing a larger principal house out of the circa-1835 post-and-beam barn. The main house is a stunner, anchored by a great room with a cathedral ceiling and a wall of windows facing the pond. A gatehouse offers guest accommodation and includes a fireplace, spiral staircase, kitchen, and upstairs loft. The three residences plus a Scandinavian wood-fired sauna are all situated around the pond, which features a waterside stone patio perfect for leisurely gatherings. While each structure at Witten Pond is singular in its design, the entirety of the property stands as the creative realization of an integrated artistic vision at the foot of the historic Catskills.
Broker: Hayes Clement
645 County Route 2, Accord. $1,400,000
Pond or pool, you can have it your way with this stunning property in the historic
hamlet of Lyonsville. Behind an antique wrought iron gate lies the 18th-century estate
of the hamlet's namesake: John Lyons. The expansive and well-manicured seven-acre
property features mature ornamentals, a large pond with Monet-caliber water lilies,
and a gunite pool with an adjoining jacuzzi. A tasteful renovation of the three-story
stone house has maintained the best of the historic charm while incorporating a
modern sensibility, creating a comfortable and elegant environment. The original
fireplaces, chestnut beams, and wide-board flooring are paired with an open-plan
layout and updated kitchen with new appliances and stone countertops. Outbuildings
include a two-car garage with a guest suite upstairs, a chicken coop, and a deluxe
pool house, complete with an outdoor kitchen, washer and dryer, and changing rooms.
This secluded paradise is waterfront luxury at its finest.
Broker: Amy Levine

98 Floyd Ackert Road, West Park. $895,000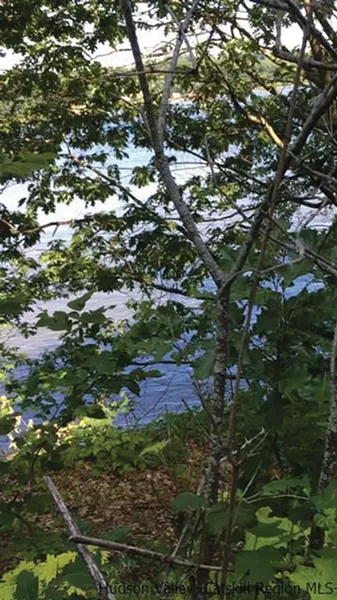 Calling all lovers of the Hudson River with a dream. This distinctive riverfront property
has amazing bones but needs refinishing from the inside out. The nine-acre lot is
nestled between Route 9W and the Hudson River, offering a rare blend of total privacy,
river frontage, and easy access to shopping and restaurants in both Kingston and New
Paltz. With steel I-beams and concrete walls, the existing structure offers a remarkably
solid basis to work from; plus, a driveway, electric, two wells and a septic system are
already in place. The rest of the vision is up to you. Investors, take note—this property
has the potential for subdivision, yielding multiple parcels with riverfront views.
Broker: Amy Levine




476 Old Route 209, Hurley. $895,000


Situate yourself in history. This 1663 Dutch Colonial, built only two years after the first settlers arrived in Hurley, was one of Ulster County's earliest homes. The house features five en-suite bedrooms, a gracious living room, formal dining room, eat-in country kitchen, library, and den. The house is teaming with authentic details—patinaed wideplank flooring, Dutch doors with hand-forged hardware, and vintage built-ins. Located in the famously fertile Hurley flats with ample frontage on the Esopus Creek, this property is a fecund wonderland for vegetable and flower growers alike, so bring your gardening gloves. An insider's heads up: Every year in July, Hurley homeowners throw open the doors to their historic homes and welcome the public for guided tours on Stone House Day.
Broker: Jeff Serouya