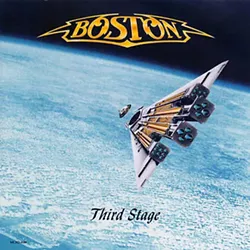 A thirst for power, the allure of it—the need to be the first bruiting superpower to conquer the "final frontier." The Space Race captivated the national imagination for two decades—from Sputnik's launch in 1957 to the Apollo 11 moon landing in 1969. The fascination spilled over into pop culture; space themes started popping up on album covers of almost every genre—from pop to jazz, folk, even classical.
Inspired by the 50th anniversary of Alan Shepard's 1961 Freedom 7 mission—the first manned American space mission—the Museum at Bethel Woods is exhibiting 117 space-themed record album covers released between the 1940s and 1969. These album covers symbolize what a great fantasy and mystery we imagined space to be, and capture a moment in our history, and in America's popular culture.
"Spaced Out!;" will explore the wide variety of musical genres the fad touched, themes and motifs found on space-themed records, and how America's space fixation manifested in record album cover art and design. The exhibition also includes an audio-tour to accompany the exhibit.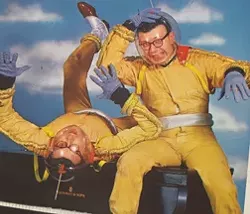 "Spaced Out! The Final Frontier in Album Covers" will be on display April 2 through June 26, and is organized by the Experience Music Project | Science Fiction Museum Seattle.
As part of the Museum's accompanying Space-themed Spring Speaker and Film series,
Science Fiction Weekly
founder and curator Brooks Peck will discuss some of the important cultural themes of the exhibit, giving audiences a better understanding of the historical and artistic background on Saturday, April 2, at 2pm at
The Museum at Bethel Woods
, White Lake.