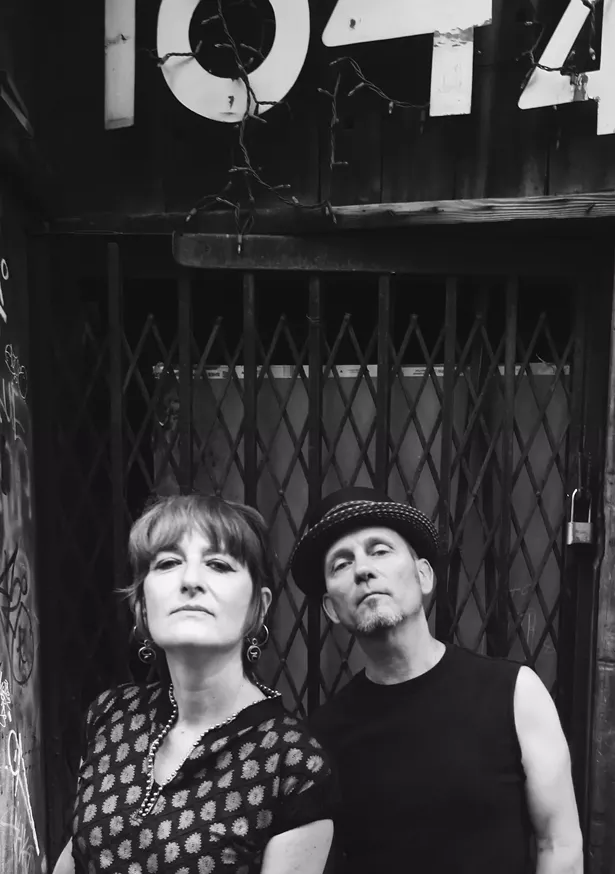 Alice Teeple
Scott Helland and Samantha Stephenson of Frenchy and the Punk, a Euro-American acoustic alternative post-punk cabaret duo based in New Paltz. The pair will play at Porchfest Poughkeepsie on August 28 at noon. Frenchyandthepunk.com.
Each month here we visit with a member of the community to find out what music they've been digging.

Scott Helland: I've been listening to Ghost's new, very '80s-sounding, album Impera, the Brazilian surf band Os Pampa Haoles's La Lata, and the Swedish extreme metal band Orbit Culture. I received an advance copy of my old hardcore band Outpatients' new vinyl reissue the other day, so I got out my record player and ended up going down a rabbit hole of my '60s spy movie theme song vinyl records, like the Roland Shaw Orchestra doing "The Avengers" theme!
Samantha Stephenson: I've been listening to French artist Zaz ("Je Veux") and really loving the new video by Florence and the Machine for "King." I went down the Honne road for a while there, with the album No Song Without You; I love their animated music videos and the calm of the music. Was also hooked on XX's "Intro" for a while. We've had a busy spring and summer, working on our new album, Zen Ghost, so we've also been listening to our mixes lately!