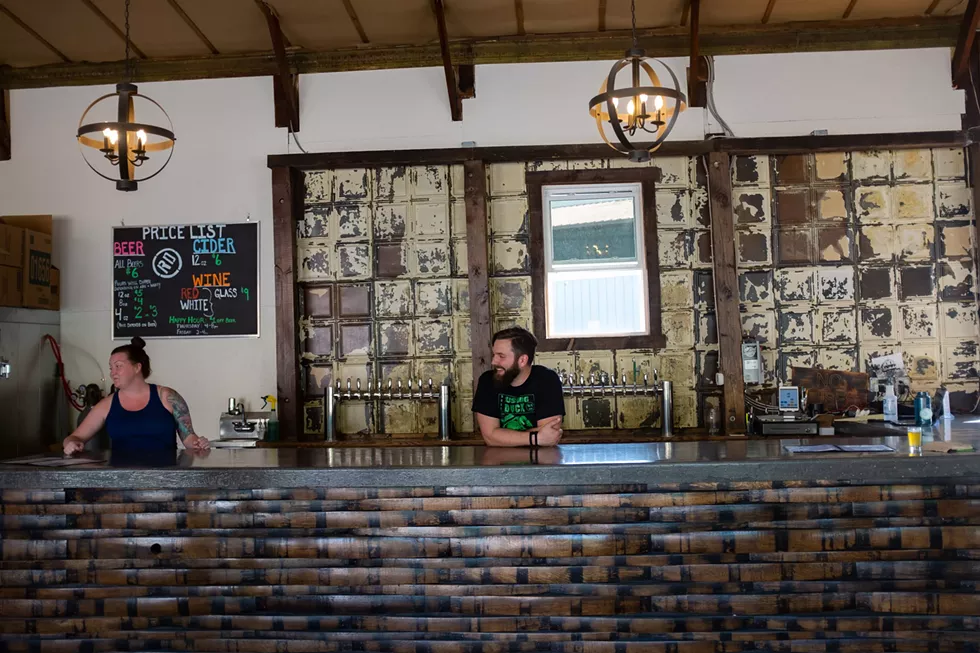 Family and good beer are at the heart of everything at Rushing Duck Brewery in Chester, NY.
Founded by Dan Hitchcock and Nikki Cavanaugh in the summer of 2012, Rushing Duck offers 20 taps and two tasting rooms. The husband and wife own it, in part, with Dan's parents, Mary and Les Hitchcock, who you might find working the tasting room or, as Les' description goes, "fixing anything that might go wrong."

Les, with a professional background in HVAC, is the "glue that holds the business together," according to Josh Kane, the general manager.
The Hudson Valley is not lacking in breweries to choose from, but the folks at Rushing Duck hope their family-run mentality and small staff—there are three employees in addition to the Cavanaugh-Hitchcock family, plus one friendly cat named James—will draw the locals and lower-Hudson Valley travelers to their brewery.

However, it's the experience acquired by the founders before opening their doors that will keep people coming back.
"We're very serious about making good product," co-owner Nikki Cavanaugh said.
"Dan really had a lot of real world experience [before opening the Rushing Duck]," Kane said.
Both Hitchcock and Cavanaugh started home brewing in college. Though the first batches weren't always drinkable, they continued to research and learn about the art of brewing beer. That led Hitchcock, while still studying political science, to apply to the distance learning program at the American Brewer's Guild for a degree in Intensive Brewing Science and Engineering.
While getting his brewing degree, he was also employed at the Weyerbacher Brewing company in Easton, PA, where he worked his way up from cellarman to lead brewer.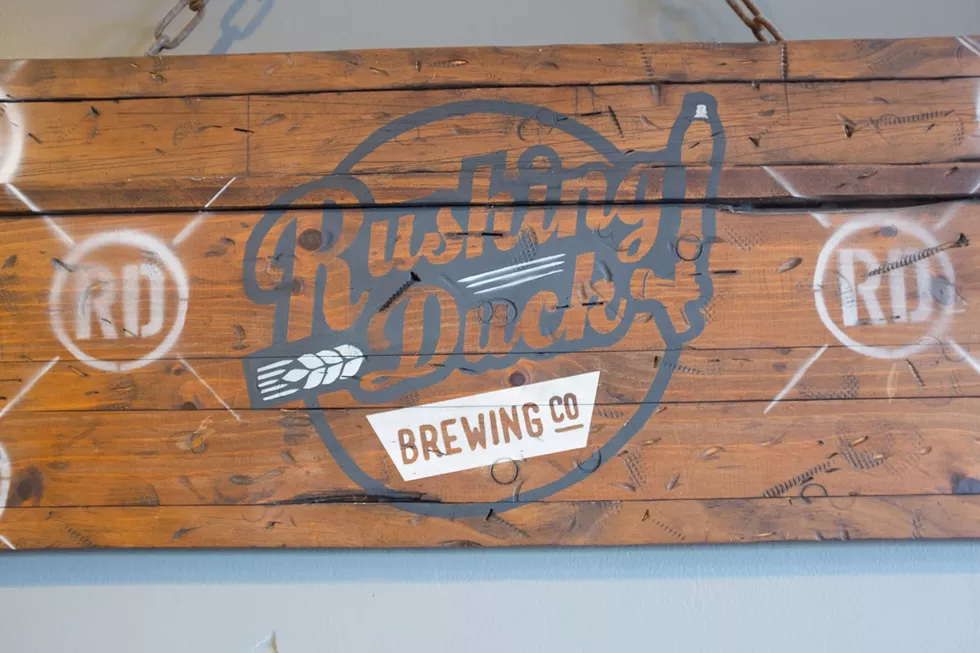 After receiving his degree, he spent about two years working over a business plan to start his own brewery. With a lot of family support, Rushing Duck Brewery was born.
The name also has a family history, coming from Hitchcock's grandfather's days in Hoboken, NJ, when people would fill up containers at their local bar and bring them home to drink. Those containers weren't necessarily always drinking vessels, and his grandfather's method of choice was a metal pail that he called a "duck." When the duck would empty, someone had to rush to the bar to refill it, and thus came the term "rushing the duck."
Breweries have gained popularity all over the Hudson Valley in the last few years, with at least six others within 30 minutes from Rushing Duck in every direction. The reason being, according to the employees at Rushing Duck, is that a night at the brewery gives you a different experience over a night out at the bar.

"There's something about that environment. There's more respect for the beer," Kane said. "You can go hang out on a Friday night and be able to hear each other."

Rushing Duck offers two tasting rooms and a food truck, Bistro on the Go. The Duck In was an expansion of the original brewery and is designed, complete with a patio, for patrons to hang out and try some beers.
Duck Out, which is attached to the brewery and located in the original building a few steps from the Duck In, is designed for take-out, though there is a small seating area. You can get growlers filled, grab a can or bottle, purchase merchandise or hang out with James, the aforementioned brewery cat who keeps watch over the property.
"You get to see where the product comes from," Cavanaugh said. "Beer's not intimidating," she added, as to why someone might choose a brewery over a winery. "This is simple. It's hops, grain, water, yeast… when it's made well, what brewers can do is amazing."