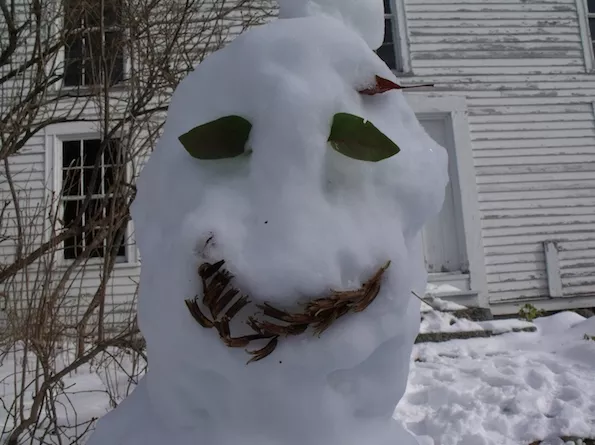 In less than a week, on Wednesday, January 21, Mercury will station retrograde. That statement is not meant to strike fear into your heart, but rather to give you a chance to slow down your mental pace to match that of the (usually) fastest planet.
When Mercury slows, its effect is more powerful; when it stations retrograde, its reversed apparent motion suggests that review is more effective than charging off. Look too far ahead, and you're liable to skip steps you'll have to circle back to later.
Back up your computer's hard drive now if you have not just done so; start to reduce unnecessary spending; and double-check the address and your gas gauge before speeding off. We're entering the zone where re-reading e-mails before hitting "send" and picking up the phone before running with assumptions could save everything from time, to your reputation, to relationships (business and personal).
While you downshift your mental processes this weekend, there is potential fun to be had, however: Mars is closing in on a conjunction to Neptune in Pisces (exact Monday). While this placement of Mars can be self-serving, it can also translate into a passion for service toward others—and pleasure.
Eric described it in his SMS message to Planet Waves Core Community members this week as being, "full of passion, curiosity and naked lust. You know, the meaningful, friendly kind. That's an invitation to explore and to stretch. The cautionary note is to be real; to proceed under the guidance of sincerity. And the contradiction is summed up in what some would consider an oxymoron—honest pleasure."
Such full-blown self-indulgence would normally be taken to extremes by the Venus-Jupiter opposition that's also in the works (and also exact Monday). It still might be, since Jupiter offers significant vitality in Leo and big-heartedness.
The tricky part is Venus; in Aquarius, she tends to be cool, detached and intellectual rather than the emotionally open, sensuous, receptive love-bug she can be elsewhere. So while Venus in Aquarius opposite Jupiter in Leo might translate into an even more extensive, expansive dive into the Mars-Neptune pool of passion, it could also express differently. Notice if you're trying to rationalize your passion, or if something like vanity or arrogance is getting in the way of full immersion, surrender and lusty/creative play. You'll know which side of the astrology you're on.
Let the Moon tip the balance for you. It entered Sagittarius at 3:01 am this morning (Friday). The Moon is the astrological body we feel most palpably, and in Sagittarius it's adventurous and optimistic. As the Moon travels through the weekend, it will first nudge Mars-Neptune into action, and then it will harmonize its fire with Jupiter in Leo—just the thing to keep you warm on this winter's weekend.