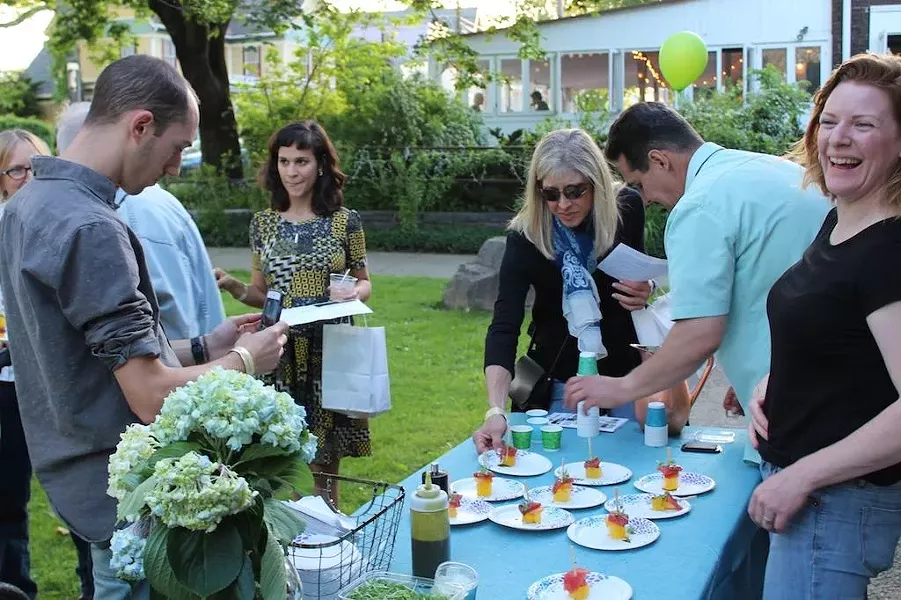 With the sun shining and flowers finally in bloom, it's a wonderful time to explore the lush Hudson Valley. Here's one way you can do that while tasting some of the region's world-class cuisine. Get a "taste of Woodstock" at this food-filled event that doubles as a fundraiser for Woodstock Film Festival and Hudson Valley Film Commission.
So far, 22 eateries are set to participate in the sixth annual Taste of Woodstock on May 23 from 6pm to 9pm. Pizzerias, wineries, delis, juice bars, creameries, bakeries, and other specialty restaurants will offer samples of select menu items. "It's such a fun event," says Woodstock Film Festival board president Lauri Andretta. "People get to walk around the center of town and sample an incredible variety of food and beverages."
Guests start off with a glass of wine at the film fest's headquarters at 13 Rock City Road. They'll also get a map of the venues and restaurants—all within walking distance—and a card to vote for their favorite dishes. Winners are announced at the end of the evening.
Chefs and restaurant employees set up tables outside their location where they greet guests and serve delicious samples. People can roam the town and feast on appetizers, entrees, desserts, and drinks, so arriving with an empty stomach is recommended.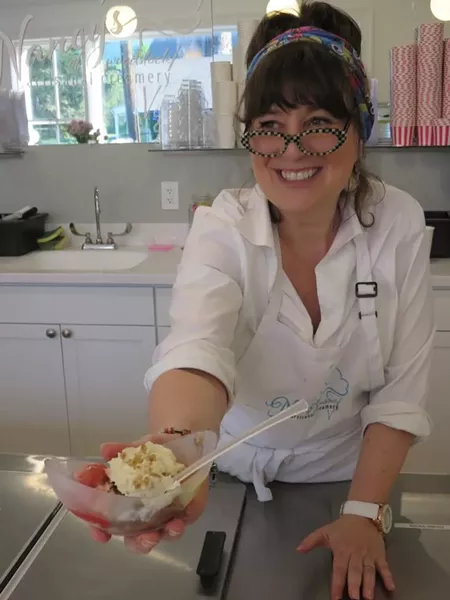 The 2017 "best dessert" winner, Nancy's Woodstock Artisanal Creamery, returns to Taste of Woodstock this year.
"Many of the best eateries in town go out of their way to offer some great fare so that the hundreds of attendees get to sample lots of fabulous foods while strolling leisurely throughout the center of town, schmoozing with countless of happy friends and neighbors," says Woodstock Film Festival cofounder and executive director Meira Blaustein. "It is such a great way to welcome spring, enjoy excellent food and community, while supporting both the Woodstock Film Festival and the Hudson Valley Film Commission. It's the best of all worlds."
Participating restaurants include: A&P, Bread Alone, Nancy's Woodstock Artisanal Creamery, Silvia, Sunflower Cafe, Catskill Mountain Pizza Company, Woodstock Wine & Liquors, and Yum Yum Noodle Bar. Tickets are $50 and all proceeds benefit the Woodstock Film Festival and Hudson Valley Film Commission.
Visit Taste of Woodstock event page for a full list of participating eateries and to order tickets to the event.