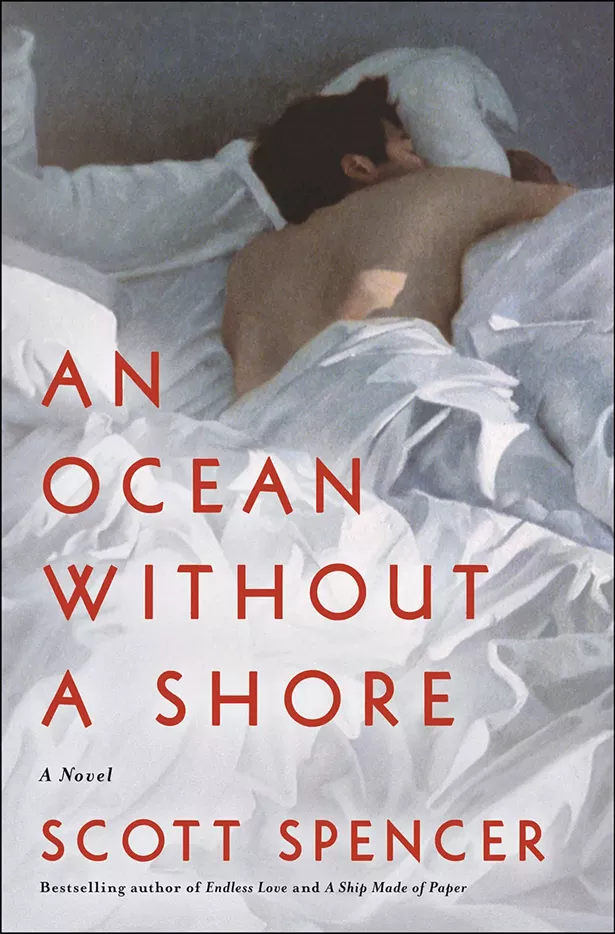 An Ocean Without a Shore

Scott Spencer
Ecco, 2020, $27.99
In his 12th novel, National Book Award finalist and Rhinebeck resident Scott Spencer explores where the river meets the ocean. An Ocean Without a Shore explores many of the same characters and the fictional Hudson Valley town of his previous novel, River Under the Road (2017). Where River was a bricolage of parties (extravagant and disastrous alike), this novel is the aftermath; it's a portrait of devastation in all its forms. With beautifully precise prose, Spencer's newest novel explores unrequited love and how caring for other people can sometimes do more harm than good.
A supporting character in River, Christopher "Kip" Woods steps into the limelight in this novel. When we meet Kip, he's confessing to a crime and awaiting his sentencing. In his confession, Kip recounts the mundane (yet life-changing) phone call from Thaddeus Kaufman—the fallen protagonist from River—and everything that followed. On that fateful morning, Thaddeus asks Kip to buy land from Orkney, his Hudson Valley estate, located in Leyden, New York (a fictionalized Rhinebeck). Bought at the height of his professional success, Orkney has fallen into disrepair along with Thaddeus's career and life. Kip, who works at a successful Manhattan investment firm, knows he's seen as a lifeline for Thaddeus, so he agrees to the proposition. Not because he loves Orkney or to help them avoid foreclosure, but because of his unending, secret love for Thaddeus.
Money looms heavy over the novel: who has it and who doesn't, how it's wielded, and the ways it corrupts. Kip's job is to make other people money. Thaddeus is consumed by his economic (and social) freefall. Thaddeus explains to Kip how the Leyden locals throw stones at the Amtrak trains coming from New York City ("There are a lot of hometown guys who think their lives were a lot better before people like us started moving up here. It's a kind of radical nostalgia for the past."). The novel captures the complicated socioeconomic clashes prevalent in the region.
Oscillating back and forth in time, Kip reveals how much of his life has revolved around Thaddeus's wants and needs. Kip is willing to do anything (including breaking the law) to ensure the married father of two's happiness. During a conversation with Thaddeus's gay uncle Morris, Kip tells him that he truly and wholly sees Thaddeus, and he loves him despite his weaknesses. To which Morris tells him that his nephew will disappoint Kip and probably something far worse: "He might not want to. But he will. He will destroy you."
As Thaddeus leans into his worst instincts, Kip continues to adore him. It's only after the explosive climax that Kip sees how much he's lost of himself while in pursuit of someone else. Toward the end of the novel, he says that he understands loneliness: "When you are in a state of longing, desire goes on and on, like an ocean without a shore." Kip's decades of unrequited wanting obscured everything in his life, and it's only after that longing lifts that he's able to seek out the happiness waiting for him on shore.
—Carolyn Quimby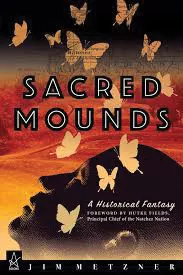 Sacred Mounds
Jim Metzner
Skyboat Media, 2020, $21.41
Salvador Samuels is catapulted back to the precolonial period when he swaps bodies with a blind Native American, who in turn jumps into his body in modern America. Although 400 years apart, the two must work to save our world, guided by thousands of mysterious and ancient mounds that sporadically cover North America, and two courageous women. Jim Metzner, host of the award-winning NPR series "Pulse of the Planet," weaves together this tale of magical and historical realism as his characters encounter insect swarms of biblical proportions, a telepathic tyrant, and body-swapping sex while they embark on their world-saving adventure. Available for preorder as an audiobook or in print.
American Dreamer
David Taylor Ives
Monkfish, 2020, $22
At the age of 17, Rhinebeck resident David Taylor Ives saw first-hand what global inequality looked like. During a trip to Brazil, he witnessed a family sharing a mattress laying on the bare floor within a crudely fashioned tin and corn stalk shelter, their only water source being used for cooking, bathing, and sewage. From that moment forward, Ives became passionately committed to humanitarian issues, taking his love of history and politics into the Peace Corps and to directing the Albert Schweitzer Institute at Quinnipiac University. American Dreamer recounts Ives's life as a committed global humanitarian.
Strange Situation: A Mother's Journey into the Science of Attachment
Bethany Saltman
Ballantine Books, 2020, $27
Inspired by the first-hand account of the author as both a mother and a daughter, Saltman explores the scientific explanation for the bond that exists between parent and child. After a lonely childhood and love-crazy adolescence, former Chronogram columnist Saltman embarked on a 10-year study of the innate bond between parent and child under the expert tutelage of one of psychology's most influential figures, Mary Ainsworth. This emotional recounting of what it means for a parent to love their child is both scientific and poetic, as Saltman not only uses her newfound knowledge of the science of attachment to explain her past, but also to help readers understand their own.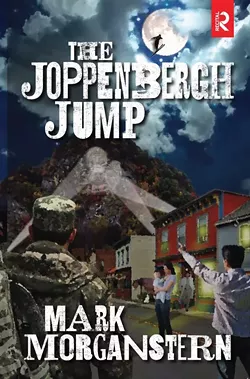 The Joppenbergh Jump
Mark Morganstern
Recital Publishing, 2020, $15
Sergeant Coot Friedman is newly returned from the battlefields of Afghanistan to his hometown in upstate New York, nestled at the bottom of a perhaps mystical mountain named Joppenbergh. (Any resemblance to the town of Rosendale, which also has a Joppenbergh Mountain, on the part of the author, who co-owns the Rosendale Cafe, is likely intentional!) Suffering from PTSD, Freidman must battle with his own demons while at the same time dealing with small town mayhem, certifiably crazy characters, ghosts, visions, and dark forces—both those wearing suits and those of the more mystical variety.


Queen of the Owls
Barbara Linn Probst
She Writes Press, 2020, $16.95
Elizabeth, a rising academic star, poses for a series of nude photographs in order to feel more in sync with her muse, Georgia O'Keeffe. By recreating O'Keeffe's famous nude photographs, Elizabeth is finding a way to fit into her skin. Then she learns that the compromising photographs are to be made public. As a mother to young children and a teacher in the community, Elizabeth tries to convince the photographer to stop the project, but he refuses. Viewing the photos as his property, word of the risqué pursuit quickly spreads to Elizabeth's students, her husband, and the university that she works for. Now she faces an important question: How far will she go to be recognized?
—Abby Foster