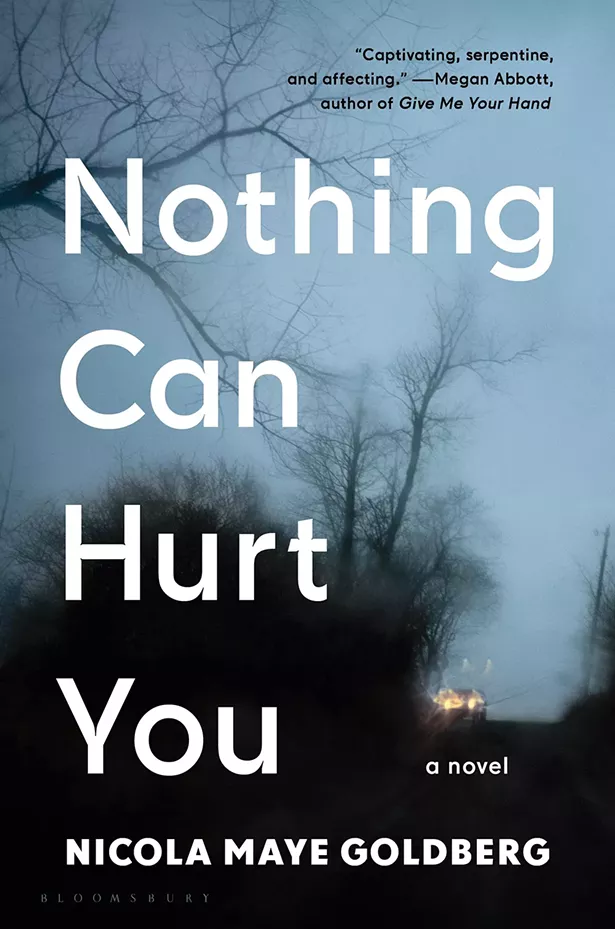 Bloomsbury Publishing, 2020, $26
On a winter's night in 1997, a housewife walking in the woods finds the body of Sara Morgan, a young college student who's been brutally murdered. Almost immediately, Sara's longtime boyfriend Blake confesses, pleads temporary insanity, and spends two months in a mental hospital before (more or less) walking free. In Bard alum Nicola Maye Goldberg's debut novel, the mystery at the heart of so many "dead girl" stories (the whodunit) feels less important than exploring the girl herself, the ways her death affected those around her, and how the world allows for unending violence against women.
Launching itself backward and forward in time, the novel dedicates each chapter to a different voice. The 12 points of view (most of which are women's) form a kaleidoscopic view into the ways violence endures long after the act. Not only how it cleaves the world into the before and the after, but the way it continues to impose itself; the silence, fear, and rage it leaves in its wake. Dedicating just a few dozen pages to each, Goldberg manages to confidently sketch whole, complex characters that make the book feel far bigger than its 240 pages.
The characters, whose lives sometimes intersect, all touch on Sara (either as a person or a true crime case) and illuminate the ways she's now part of the larger story: the one where women are hurt by men who don't always atone, repent, or pay for what they've done. Juliet, a local Hudson Valley reporter, is covering two stories—Sara's murder and the trial of serial killer John Logan (the "Kingston Killer")—and can't seem to shake the feeling that they are related. Not in the literal sense, but in that the killings were committed in a society inured to gender-based violence. Prosecutor Tracy, who lives with her sister Erin, decided to go into law after her sister was raped by three teenage boys; she keeps tabs on the men via internet stalking. Sara's half-sister Luna cons her way into a job as the nanny for Ruby, Blake's daughter. Growing up with no memories of her dead sister, Luna is looking for answers where there may not be any; she's looking for justice when it may not exist.
In focusing on Sara's murder, the novel also touches on the ways certain victims are ignored or even blamed for what was done to them. While thinking about why there's endless empathy for the Saras of the world but not John Logan's victims, Juliet says: "At a certain point, you realize the world is so bad, that it's easier to pretend that people deserve the terrible things that befall them. That way, at least, you can pretend that you are safe." Goldberg renders these painful truths with tenderness, dark humor, and a simmering rage.
—Carolyn Quimby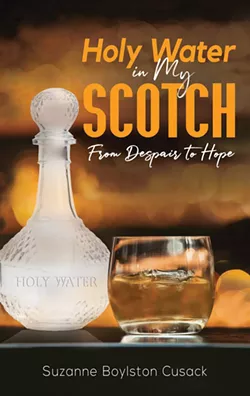 Austin Macauley, 2020, $7.95
Suzanne Boylston Cusack found herself in the fast-paced marketing world in New York City at the tender age of 18. In her moving memoir, she recounts the toxic drinking culture that she found herself in, and how she inevitably began following in her alcoholic father's footsteps. When her mother, a devout Catholic who believed in miracles, noticed her daughter's worsening addiction, she began sneaking drops of holy water into her drinks. Shortly after, the author found Alcoholics Anonymous and got sober. In 1973, Boylston Cusack and her husband Jim Cusack founded Villa Veritas, moving the addiction recovery center to its present location in Kerhonkson in 1978.
Syracuse University Press, 2020, $9.95
Peter Rose explores the traditional Dutch recipes that were cooked in the Hudson Valley by its early European settlers. From the middle ages to the 17th century, Rose covers everything from traditional salads to custards and savory dishes that traveled from the Netherlands to the Dutch colony in New York. Rose, author of The Sensible Cook: Dutch Foodways in the Old and New World, is the region's foremost historian of Dutch Colonial cuisine. History on Our Plate offers 72 recipes adapted for the modern kitchen. All that's needed to replicate these historic dishes is a stovetop or fireplace.



Lori Maney Lentini, MS and Dr. Nicole Lentini
Little Pink Press, 2020, $14.95
Most consider the current COVID-19 pandemic a health crisis, but the virus not only ravages the body; experts worry that this unprecedented time of crisis is also having a detrimental effect on our mental health. Mother and daughter mental health advocates Lori Maney Lentini, MS and Dr. Nicole Lentini use their personal experience of a daughter's struggle with severe anxiety and her mother's quest to help her manage it in order to provide insights and hope for those struggling with an increased sense of stress and anxiety during this time.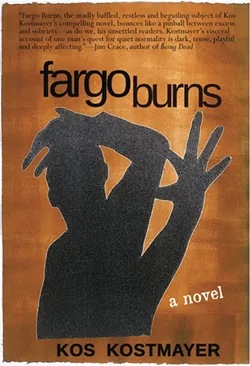 Dr. Cicero Books, 2020, $15
Garrison resident Kos Kostmayer explores the turbulence in American society during the Vietnam War through the lens of 32-year-old Fargo Burns. Kostmayer's protagonist has gone mad, heaving most of his possessions out a 12th-story window in Manhattan. He finds himself in a mental hospital, where he becomes convinced that he has been turned into a dog and that his psychiatrist is Virginia Woolf. To make matters worse, he starts an affair with the girlfriend of a professional killer. A madcap satire, Burns must confront his own demons as well as those of a country tearing itself apart.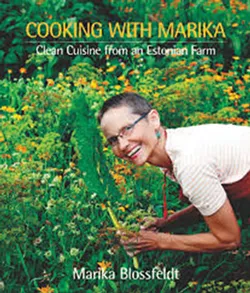 Cooking with Marika: Clean Cuisine from an Estonian Farm
Marika Blossfeldt
Delicious Nutrition, 2020, $ 38.99
Inspired by the culinary philosophy of her native country of Estonia, Beacon-based chef and author Marika Blossfeldt's latest cookbook features non-doctrinaire recipes that promote a deeper understanding of how food affects us. There's no white sugar or white flour here, but plenty of healthy Estonian fare like sourdough bread and lacto-fermented vegetables. Her nutritional recipes are replete with a plethora of health benefits like boosting immunity, maintaining a healthy digestive tract, preventing inflammation, and weight loss. To Blossfeldt, the biggest dietary change is one of awareness, paying attention when we shop for our food and prepare it healthfully.
—Abby Foster