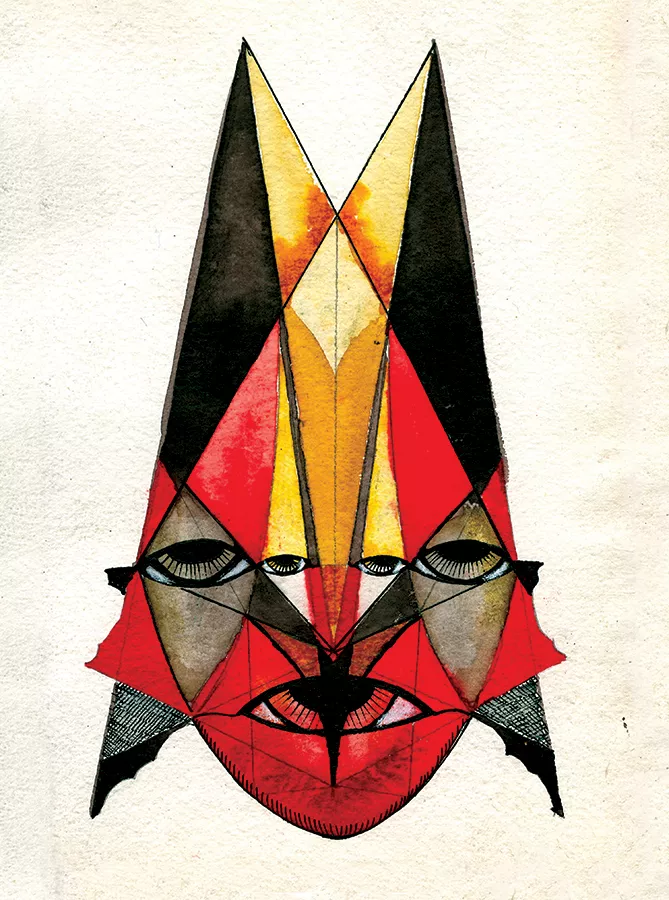 Randy Aragon, XIII Gibran, 4" X 6".
Randy Aragon's exhibit at Beacon's Short Walls Gallery, "Sigils," is an exploration of symmetry and mathematical concepts seen in ancient Greece.
The illustrations/watercolor paintings use hard line angles to create algorithmic designs reminiscent of Rorschach imagery.
Sigils refers to symbols that are used in magic and for casting spells. They are associated with the creation of chaos and abstract thought, and were commonly used in ancient Greece.
Aragon's exhibit "Sigils" will be on view at Short Walls Gallery in the Tastes Like Chicken skateboard shop in Beacon through July 11.
Randy Aragon, XIII William, 4" X 6".