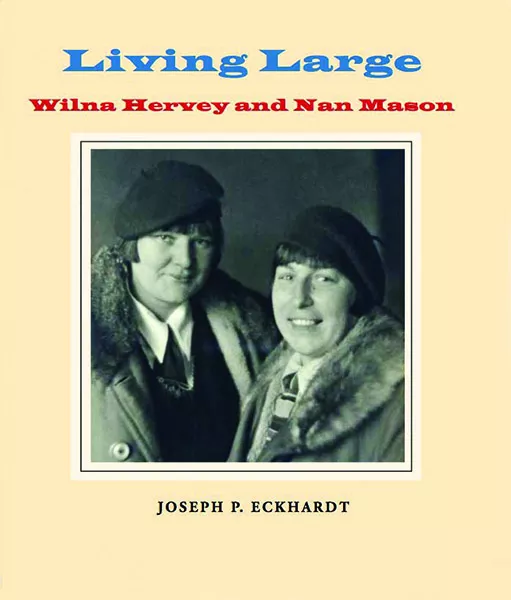 LIVING LARGE: WILNA HERVEY & NAN MASON
Joseph P. Eckhardt
Woodstock Arts, 2015, $39.50
Six-foot-three-inch heiress Wilna Hervey found fame as "Powerful Katrinka" in the 1920s Toonerville Trolley comedies, where she met Nan Mason, an artist nearly her height. Living large in all senses, "the Big Girls" hobnobbed with celebrities and Maverick-era Woodstock bohemians, loving each other for 59 years. Eckhardt's impeccably researched, ebullient biography celebrates this high-octane union, with marvelous period photos. Appearing 6/13 at 2pm, Historical Society of Woodstock; gallery exhibit 6/12-9/6.
EVERY FATHER'S DAUGHTER: 24 WOMEN WRITERS REMEMBER THEIR FATHERS
selected & presented by Margaret McMullan, introduction by Phillip Lopate
McPherson & Company, 2015, $29.95
Kingston's nonpareil literary press McPherson & Company released this stellar collection of personal essays about women and their fathers. The 24 contributors include Alice Munro, Maxine Hong Kingston, Woodstocker Nancy Jainchill, and Woodstock Writers Festival favorites Ann Hood and Jane Smiley, whose essays are knockouts. Hood compresses a lifetime of idiosyncratic memories into a moving farewell, and Smiley honors the troubled man whose absence gave her freedom.
FINDING SAMUEL LOWE: CHINA, JAMAICA, HARLEM
Paula Williams Madison
Amistad Books, 2015, $25.99
Vassar graduate and media powerhouse Madison grew up in Harlem with a Jamaican father and a half-Chinese mother. After her mother's death, she set out to trace the Chinese branch of her complex family tree. Reconstructing the story of her grandfather's emigration to Jamaica, Madison eventually travels to China to meet his kin—and her own—with surprising results. This vivid memoir glows with hard truths about racial identity and culture, and the power of love.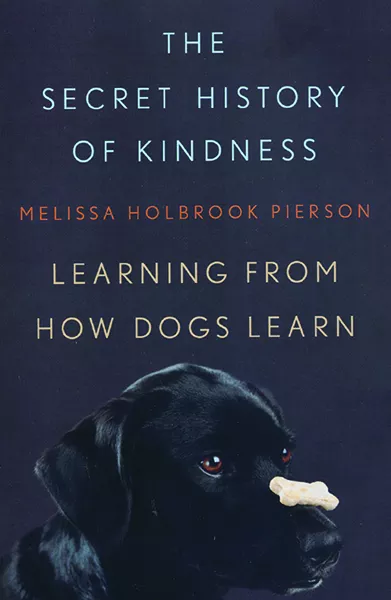 THE SECRET HISTORY OF KINDNESS: LEARNING FROM HOW DOGS LEARN
Melissa Holbrook Pierson
W. W. Norton & Co, 2015, $26.95
Acclaimed Ulster County author Pierson offers an intelligent argument for treating our fellow animals better: Authoritative sources have proven that dogs and other creatures comprehend, reason, decide, and learn just as we do. Inspired by the smarts and will of her own dog, she writes with infectious fascination, also providing unflinching examples of human cruelty masquerading as research or training, including a resolute takedown of Cesar Milan.
TEACHING TROUT TO TALK: THE ZEN OF SMALL STREAM FISHING
Stuart Bartow
RA Press, 2014, $15
Stuart Bartow is a triple threat: prize-winning poet, SUNY Adirondack professor, and passionate fly fisher. Over the course of seven years, he's assembled nearly a hundred microessays on his religion of choice, some philosophical, some practical, some just a few lines long. "Never call your fly rod a fishing pole," he writes. "Your fly rod is your samurai sword, magic wand, divining tool, which links you to sacred water, to fish, and hopefully, the divine."
WAKING UP TO THE DARK: ANCIENT WISDOM FOR A SLEEPLESS AGE
Clark Strand, illustrations by Will Lytle
Spiegel & Grau, 2015, $26
This slinky, mystical meditation on the soulful properties of night begins with a 1924 gathering of irate citizens on the Village Green, protesting the arrival of electric light. How quaint, you may think. But Strand, a lifelong night wanderer, believes that our jangled, insomniac lives have lost touch with essential natural rhythms, and that darkness is literally good for the soul. Lytle's intricate, darkling illustrations bloom like moonflowers among starlit words.