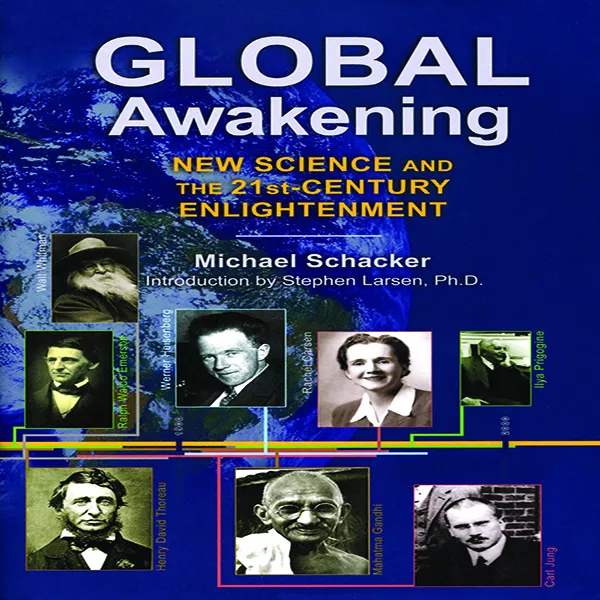 GLOBAL AWAKENING: NEW SCIENCE & THE 21st CENTURY ENLIGHTENMENT
Michael Schacker, introduction by Stephen Larsen, PhD
Park Street Press, 2013, $29.95
A Spring Without Bees author Shacker explores the human hive mind. Tracing the long roots of current crises, he posits a coming paradigm shift from a mechanistic to an organic worldview, heralded by Kant, Goethe, George Washington Carver, and others. This probing, brilliant book was completed while its Woodstock author recovered from a traumatic brain injury (recounted in Larsen's moving introduction), beautifully illustrating its theme of humanity's regenerative potential.
HOW DO YOU PRAY?
edited by Celeste Yacoboni, foreword by Mirabai Starr
Monkfish Books, 2014, $16
Editor Yacoboni posed this deceptively simple question to 129 diverse "Religious Leaders, Spiritual Guides, Healers, Activists & Other Lovers of Humanity." Local lovers of humanity include yogini Sharon Gannon, herbalist Susun Weed, author Elizabeth Cunningham, and Empowerment Institute leader Gail Straub, whose answer cites a daily walk along the Ashokan Reservoir. Appearing 11/6 at 7pm, Oblong Books & Music, Rhinebeck.
ENOUGH
Carol Dwyer
Friends of Carol Dwyer, 2014, $30
Kingston artist and holding on, letting go co-author Dwyer interweaves a clear-eyed, warm-hearted, unflinchingly honest memoir of coping with Stage IV breast cancer with freewheeling essays about her younger self. We see her in photographs, young and lovely, with and without wigs, baring scars. "There is much to let go of in this life; I have the privilege, or the torture, of taking baby steps," she writes, and later, "Life is breathing in a deep breath and remembering that this is a temporary gift." Publication celebration 10/10 at 7pm, Health Alliance Auditorium, 75 Mary's Ave, Kingston.
DOORWAYS TO ARKOMO
Jacqueline Dooley, illustrations by Judy Krongard
Amazon Digital, 2014, $12.50
Princess Sorel lives in enforced secrecy, venturing out when disguised as her twin brother Sabian (one of Arkomo's hundred princes) or using her skills as a Hider. But she discovers a doorway between worlds, leading to a hospital where a young cancer patient, Grace, can see her. Both girls gain courage and strength from each other in Eddyville author Dooley's engrossing middle-grade adventure; a sequel, Doorways Home, completes the transformative tale.
EVE'S VENOM
Mike Jurkovic
Post Traumatic Press, 2014, $10
Calling All Poets co-director Jurkovic crafts short, pungent poems that speak of the physical body. At the "new friction" of a first erection, "My hands begin to twitch and / like a hot two-twenty / no Bible could save me." In persona poems he slips into guilty skins: a school shooter, a driver on trial, a remorseful God. "Couldn't I just build things?" bemoans the poet, and the reader answers: You have. Appearing 10/3 at 8pm with Marina Mati, Howland Cultural Center, Beacon.
PAPER DOLL
Joe Cosentino
CreateSpace, 2014, $12.99
Professional actor and Dutchess County Community College professor Cosentino is familiar with the glossy surfaces of show-business lives. His heroine Jana Lane was a beloved child star until a brutal attack derailed her at age 18. Twenty years later, she's married to a hunky Hudson Valley landscaper and raising two children. But her dreams are plagued by flashbacks, and her past intrudes on the present in murderous ways. Appearing 10/25 at 11am, Poughkeepsie Barnes & Noble.