Little Stalker
Jennifer Belle
Riverhead Books, 2008, $14
None dare call it chick lit. Bestselling Stone Ridge author Belle's black-comic universe shares more DNA with Nick Hornby than anyone wearing Manolos. Blocked novelist Rebekah Kettle is wildly obsessed with a Woody Allenesque filmmaker. When a fortuitously placed window gives her an eyeful of his scandalous liaisons, she has some decisions to make. Manhattan served very dry, with a definite twist.
The Mountain
Raymond J. Steiner
CSS Publications, 2008, $18
It doesn't get more local than this loving, intricately detailed saga of an Overlook-obsessed painter whose career spans six decades of Woodstock history, from the rival Byrdcliffe and Maverick colonies to that concert in Bethel. Painter and Art Times editor Steiner surrounds his fictional hero with so many real locations, you'll swear you've seen his work. Reading at the Woodstock Artists Association Museum August 2 at 4pm.
The Painter From Shanghai
Jennifer Cody Epstein
Norton, 2008, $24.95
Pan Yuliang created a sensation in the artistic demimonde of 1920s Paris with her startling nude self-portraits. This striking debut novel boldly reimagines the life of a Chinese teenager, who was sold to a brothel by her opium-addicted uncle and would later transform herself into an internationally notorious artist. Journalist and Glimmer Train finalist Epstein just read at Oblong Books.

Where the Wind Blew
Bob Sommer
The Wessex Collective, 2008, $27.50
You don't need a Weatherman to know which way the wind blows, but you might need a novelist like Hyde Park native Sommer to put you inside the skin of Peter St. John—or is it Peter Howell? This blistering, fast-paced tale of a man whose radical past catches up with him—after decades of mainstream American life with his unsuspecting family—cross-examines our culture, then and now.

Who Can Save Us Now?
Edited by Owen King & John McNally
Illustrated by Chris Burnham
Free Press, 2008, $16
Into a nearby phone booth...a what?? New Paltz author Owen King and partner McNally assembled a punchy collection of superhero stories for the cell phone generation, with contributions from 22 notable authors, including Jim Shepard, Tom Bissell, Elizabeth Crane, and David Yoo. The editors call these 21st-century superyarns "stories that suspend your disbelief without insulting your intelligence." Wham!
Eco Dog
Corbett Marshall and Jim Deskevich
Chronicle Books, 2008, $16.95
What happens when your Lab licks linoleum that's been cleaned with harsh chemicals? Is that plastic chew toy off-gassing toxins? Marshall and Deskevich, owners of Catskill's Variegated, Inc., advocate greener lifestyles for pets and their people, with dog-centric craft projects for your inner Martha and a recipe for interspecies meatloaf. Appearing at Oblong Rhinebeck August 2 at 7:30pm.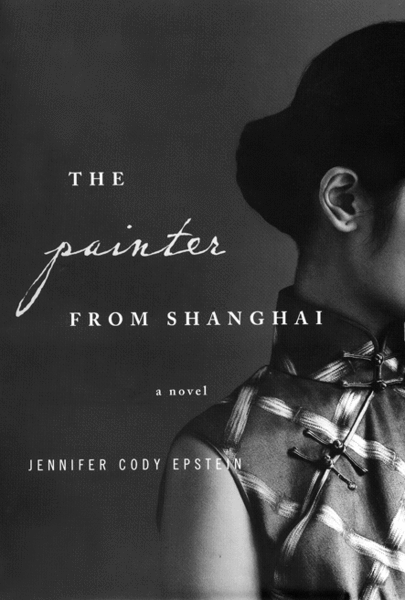 Chronicle Books, 2008, $16.95.