Seven Locks
Christine Wade
Atria Books, 2013, $15

Wade's you-are-there account of farm life in the Hudson Valley during the early stirrings of the Revolutionary War is compelling reading, with a brave, unconventional Dutch woman at its heart. When her husband mysteriously disappears, she's left with the work of two, amid swirling rumors. Winner of a James Jones Fellowship Prize, Seven Locks makes local history sing, offering a fresh new twist on a venerable Catskill legend. Appearing at Maple Grove, Poughkeepsie, 8/25 at 3pm.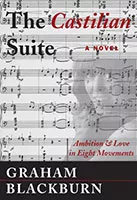 The Castilian Suite
Graham Blackburn
Blackburn Books, 2012, $14.99

Subtitled Ambition & Love in Eight Movements, Blackburn's musically structured novel follows its peripatetic hero, composer Roger Coulter, from a youthful trip to Franco's Spain through 1960s London, Bob Dylan-era New York, and Aix-en-Provence to 1980s Hollywood, where he finds success of a sort scoring B movies. Bearsville author Blackburn has a keen sense of character and place, and his prose is as rich and flavorful as a well-tempered rioja.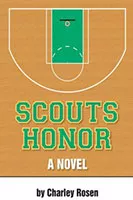 Scout's Honor
Charley Rosen, foreword by Phil Jackson
Codhill Press, 2013, $14.95

Fast-paced and irreverent, this new novel by Ulster County's—and possibly the planet's—preeminent basketball writer follows pro scout Rob Lassner's effort to reconcile his love of the game with his contempt for its business underbelly. Scouring high school and college gyms for the next rising star, he's a curmudgeonly man of honor in an NBA run by corporate bean counters. From the locker room to the peak of Meads Mountain, Rosen slam-dunks it.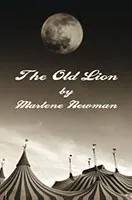 The Old Lion
Marlene Newman
Troy Book Makers, 2013, $18

The author of Myron's Magic Cow returns with a heartfelt, wise, and miraculous novel set during WWII. Andy, whose widowed father is serving overseas, escapes from his bullying uncle by hiding in the lion cage of a traveling circus. Spunky New Yorker Evie writes about fireside chats, ration stamps, and scrap drives in her beloved diary. She spends an unforgettable summer at her family's upstate farm, which is hosting a certain circus with a very old lion—and an intriguing new boy.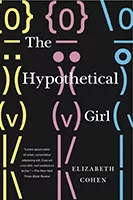 The Hypothetical Girl
Elizabeth Cohen
Other Press, 2013, $14.95

In this suite of 15 stories about the vicissitudes of Internet dating, girl meets boy again and again, and he's never quite as expected. In lesser hands, the setup might become repetitive, but Adirondack writer Cohen is sure-handed and inventive; there are cross-cultural adoptions, aging dogs, and midget yoginis in the mix, and her 21st-century romantics—desperate, fraudulent, lusty, or lost—never fail to surprise.
Appearing 8/24 at 4pm, Golden Notebook.
Thea Gallas Always Gets Her Man
Kristen Panzer
Panzer Press, 2012, $14.95

Amateur sleuths have a wide variety of day jobs, but Thea Gallas may be fiction's first detective / lactation consultant-in-training. A creepy neighbor's gone missing in Boston's Jamaica Plain; the local cops buy his wife's cover story, but the irrepressible Thea does not. Her inquisitive zeal—and her libido—undiminished by pregnancy, she turns over all the right rocks. Millerton author Panzer's cockeyed blend of nursing lore, mom's intuition, and deep-dish neighborhood weirdness is a winner.