Foraging & Feasting: A Field Guide to Raging & Feasting: A Field Guide and Wild Food Cookbook
Dina Falconi, illustrated by Wendy Hollender
This sumptuous book weds the talents of two Hudson Valley treasures: herbalist Dina Falconi and botanical illustrator Wendy Hollender. Presenting the ancient art of gathering plants with contagious enthusiasm—"to forage means to dance with the land"—they detail each plant's seasonal cycles, habitat, and culinary uses. Flexible recipes and beautiful, scrupulously accurate drawings create a nourishing feast for the palate, eyes, and soul. Book release party 7/14, 4-7pm, at Hollengold Farm in Accord.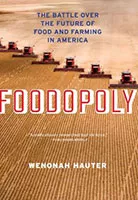 Foodopoly: The Battle over the Future of Food and Farming in America
Wenonah Hauter
Another great reason to forage. Food & Water Watch executive director and CSA farmer Hauter provides a stomach-churning overview of American food policy and factory farming gone amok. "We cannot shop our way to a better food future," she warns, urging consumers to look beyond local-food alternatives to political activism, demanding new antitrust laws and safeguards against GMOs, chemical additives, and corporate manipulations. Appearing 7/2 at 7pm, Golden Notebook, Woodstock.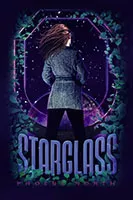 Starglass
Phoebe North
You don't have to be Jewish to love Starglass, but it's the dominant culture aboard the Asherah, a generation starship that left a doomed earth 500 years ago and is nearing a possibly viable planet. Apprentice botanist Terra, learning to maintain the ship's precious crops and seeds, stumbles into political intrigues that don't stop at murder. Highland resident North has a soaring imagination and a grounded connection to teens' inner lives. Appearing 7/21 at 4pm, Oblong Rhinebeck; 7/27 at 4pm, Esopus Library.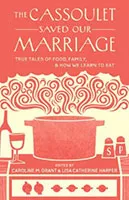 The Cassoulet Saved Our Marriage: True Tales of Food, Famly, & How We Learn to Eat
Edited by Catherine M. Grant & Lisa Catherine Harper
"Nothing is more interesting than that something that you eat," Gertrude Stein wrote. It's an apt epigraph for this wide-ranging compendium of 28 essays about the personal and cultural meanings of food, each followed by a significant recipe. Chronogram's Kids & Family editor Bethany Saltman meditates on an ill-fitting father and daughter who nevertheless connect through a shared "devotion to food," with instructions for improvising a "Mystical Gravy."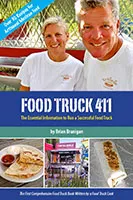 Food Truck 411: Essential Information to Run a Successful Food Truck
Brian Branigan, recipes & design by Allison Culbertson
Outdoor eating is a ritual of summer, and food trucks are as trendy as beards in Bushwick; you can kiss the Sabrett cart goodbye. The husband/wife team behind Hudson's legendary Tortillaville have cooked up a feast of a book for food truck entrepreneurs and fans. Blending a chef's-eye "week-in-the-life" with step-by-step business advice, 30 "artisanal recipes" for mouthwatering Mexican specialties, and a sprinkling of savory photos, this mentor-in-print will get you ready to roll.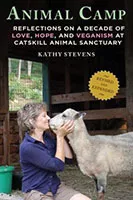 Animal Camp: Reflections on a Decade of Love, Hope, and Veganism at Catskill Animal Sanctuary
Kathy Stevens
This significantly revised and expanded edition of Stevens's second book and the just-released paperback of Jenny Brown and Gretchen Primack's The Lucky Ones offer an ardent hymn to the power of local animal sanctuaries and veganism to save lives of all species, including our own. By painting loving portraits of some of the 2,000 individuals rescued by CAS during its first decade, Stevens underlines her conviction that "we're all the same in ways that matter."