The right book can help to illuminate life's darker passages. Six Hudson Valley writers light the way.
Drinking Diaries: Women Serve Their Stories Straight Up
Edited by Leah Odze Epstein & Caren Osten Gerszberg
Seal Press, 2012, $15
In this wide-ranging, potent collection, 28 women let loose about their relationships with alcohol. Alongside such literary lights as Pam Houston, Joyce Maynard, Daphne Merkin, and Kathryn Harrison, local contributors Sari Botton and Eva Tenuto (two legs of the powerhouse TMI troika) spin tales of dating drunk and sober partners, and the rambling road to self-respect.
Hotels, Hospitals, and Jails
Anthony Swofford
Twelve Books, 2012, $26.99
The bestselling author of Jarhead offers a no-holds-barred look at the wild ride of fame and the tug of old wounds. Written in a Mt. Tremper cabin where he went to escape his excesses—drugs, drinking, fast cars, and sex ("I was a Zen master of infidelity")——this blistering memoir digs into the trenches of father/son conflict and the aftereffects of war, ending with the birth of Swofford's daughter and a new lease on life.

Secrets Unraveled: Overcoming Munchausen Syndrome
Andrea Avigal and Thomas G. Hall, PhD
Createspace, 2012, $17.95
High Falls psychotherapist Hall collaborated with former patient Avigal on this riveting account of a nontraditional therapeutic relationship. Alternating chapters reveal Avigal's brutal childhood abuse, self-destructive behavior, the hidden pathology of Munchausen Syndrome (in which patients compulsively lie and induce physical illness), and her hard-won recovery. Reading 10/18 at 7pm, at Book House, Stuyvesant Plaza, Albany.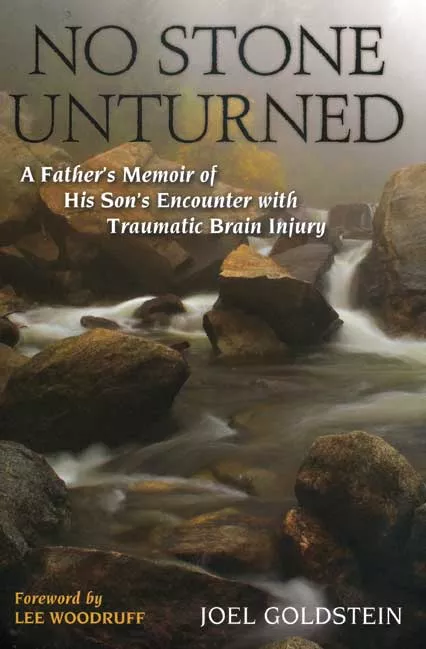 No Stone Unturned: A Father's Memoir of His Son's Encounter With Traumatic Brain Injury
Joel Goldstein, foreword by Lee Woodruff
Potomac Books, 2012, $29.95
In 2001, Goldstein's teenage son Bart was in a car crash that left him with traumatic brain injury, facing significant physical, emotional, and cognitive deficits. Recounting the determination, family support, and alternative therapies that helped his "hard-headed" Korean-born son regain independence, New Paltz resident Goldstein offers a valuable resource for TBI survivors (including countless wounded veterans) and families facing any medical crisis.
Not Yet: A Care-giving Collage
Marcia Slatkin
SFA Press, 2012, $17.95
In this suite of clear, intimate poems—"a farce / of confusion, a lyric / taming fear," Slatkin finds the universal in the specific, painting a detailed double portrait of an aching caregiver and the Alzheimer-stricken mother whose feisty personality persists behind the walls of her dementia, "craving / bridges to span / billions of gaps." Reading 10/6 at 5:30pm, Half Moon Books, Kingston; 11/3 at 7pm, COW at Outdated Cafe, Kingston.
O, Beautiful End: Memorial Poems
Geoffrey Shugen Arnold, foreword by Anne Waldman
Dharma Communications Press, 2012, $14
In Japanese Zen tradition, memorial poems or jisei are recited as a gift to the departed. Abbot Geoffrey Shugen Arnold wrote each of these poems for memorial and funeral services at Mt. Tremper's Zen Mountain Monastery and elsewhere. Eloquent, simple, and timeless, the book begins and ends with poems for the late Daido Roshi: "nine bows / to an empty seat." Reading 10/14 at 4pm at the Phoenicia Library.