PETE SEEGER VS. THE UN-AMERICANS
Edward Renehan
New Street Communications, 2014, $15
The late great Seeger's refusal to answer the "improper questions" of HUAC's Communist witch-hunters is the stuff of legend. He refused the right to remain silent, and when grilled, answered simply that "I sang for everyone." Celebrated biographer Renehan, a Seeger family friend, provides a timely reminder of the urgency of speaking truth to power. All publication royalties will benefit Clearwater; Pete would be pleased.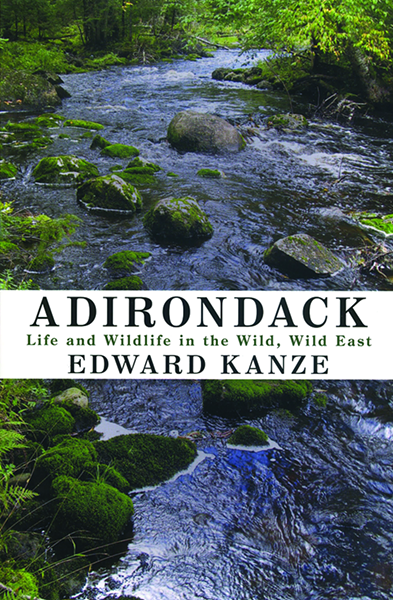 ADIRONDACK: LIFE AND WILDLIFE IN THE WILD, WILD EAST
Edward Kanze
Excelsior Editions, 2014, $19.95
Born in the suburbs of Westchester, naturalist and licensed guide Kanze traveled far and wide before following the Hudson's headwaters into the vast wilderness of Adirondack Park, where he raised his own family in the land of his ancestors. "We're all river people—not just my family, but yours and everyone else's," he writes in this likeable hybrid of memoir, regional lore, and animal anecdote. "Rivers give rise to us. They flow with our history."
F*CK ART, LET'S DANCE! AN EAST VILLAGE MEMOIR
Sally Eckhoff
Water Street Press, 2013, $17
Another take on the wild, wild east. Painter and former Village Voice critic Eckhoff arrived on the gritty streets of New York City in the late 1970s, determined to be an artist. In glib and sparkly prose, she paints a picture of 10 fascinating years in low-rent, high-energy Alphabet City, where art trumped creature comforts and every night was an adventure. From underground galleries to midnight egg creams, this is the legendary East Village of yore, brought to rollicking life.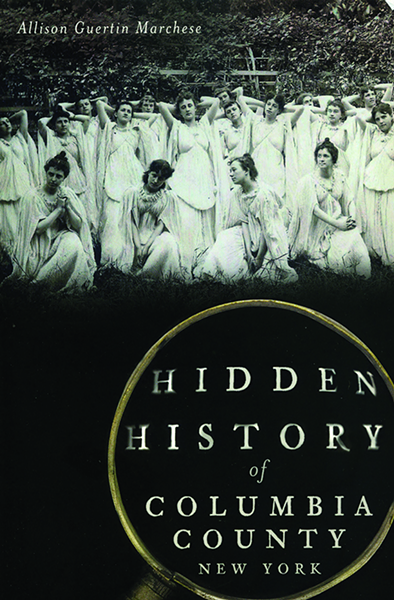 HIDDEN HISTORY OF COLUMBIA COUNTY, NEW YORK
Allison Guertin Marchese
The History Press, 2014, $19.99
South of the 'Dacks and north of CBGBs, Columbia County shares some rebel DNA with both. When ex-New Yorker Marchese moved into a former stagecoach stop, she started literally digging into her new hometown's history, unearthing pottery shards and old medicine bottles. That led to copious research for this lively book, filled with evocative photos of vintage amusement parks, Claverack College bohemians, and a foxy young Edna St. Vincent Millay.
NEW ORLEANS CARNIVAL KREWES: THE HISTORY, SPIRIT & SECRETS OF MARDI GRAS
Rosary O'Neill, foreword by Kim Marie Vaz
The History Press, 2014, $19.99
New Orleans native and Rhinebeck resident O'Neill offers a loving, exhaustively researched insider's view of America's most spectacular carnival. Mardi Gras is big business, from the street parades enjoyed by hordes of drunk tourists to secret balls and festivities representing all strata of local society. Though O'Neill's family held rank in elite carnival courts, the inner workings of these secret societies are closely guarded. This is a rare view behind the mask, interspersed with oral histories and period photos.
Appearing​ 7/​8 at 5:30​pm​ at the Omega Cafe, Rhinebeck.
WHY READ THE ADVENTURES OF HUCKLEBERRY FINN?


Dennis Doherty
New Street Communications, 2014, $15
SUNY New Paltz professor Doherty celebrates and contextualizes a literary classic bashed by political sensitivities from both ends. Nineteenth-century racists were offended by Twain's portrayal of a white boy's deep friendship with an escaped slave; some current readers bristle at his use of the word "nigger" (Doherty disdains the term "N-word," preferring to face it head-on). His prescription? "Read this book keenly, and read it again. It will never cease yielding its dark riches, and will always help serve as a guide."