Burb Appeal
Tina Traster
CreateSpace, 2010, $10
New York Post columnist and Huffington Post blogger Traster swore she'd only leave Manhattan in a body bag. When she wound up alive and kicking in Nyack, she turned a sharp eye on her suburban surroundings—the good, the bad, and the ugly—with hilarious results. Reading with Thelma Adams and Martha Frankel at the Kleinert/James Arts Center, Woodstock, 2/13 at 3pm.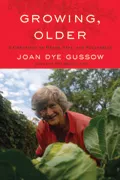 Growing, Older: A Chronicle of Death, Life, and Vegetables
Joan Dye Gussow
Chelsea Green, 2010, $17.95
The author of The Organic Life, an inspiration to food movement gurus Michael Pollan and Alice Waters, continues her personal story with this feisty memoir of an elderly widow who dares to admit she does not miss her husband. Finding sustenance in growing her own food alongside the Hudson, Gussow brings new meaning to the concept of self-sufficient gardening.
More New York Stories: The Best of the City Section of the New York Times
Edited by Constance Rosenblum
NYU Press, 2010, $18.95
Three Hudson Valley women contributed outstanding personal essays to this lively collection of urban musings. Helen Benedict analyzes New Yorkers' nonresponse to a uniformed soldier in a downtown bar, Francine Prose responds to ubiquitous post-9/11 police drills, and Laura Shaine Cunningham spins literary gold from the tale of a baby starling rescued by mother-and-daughter adoptees.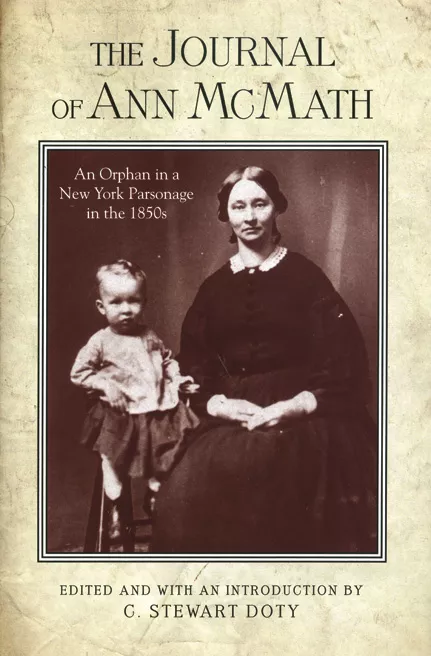 The Journal of Ann McMath
Edited and with an introduction by C. Stewart Doty
Excelsior editions, 2011, $24.95
Subtitled "An Orphan in a New York Parsonage in the 1850s," the daily writings of Ann McMath from age 17 to 22 provide a rare example of primary source material on the life of an ordinary 19th-century woman. Sent to live with her parson uncle in Horseheads, NY, Ann recorded her religious conversion, daily chores, and personal yearnings in this "biography from below."
Pure Vision: The Magdalene Revelation
Perri Birney
Pure Vision Communications, 2010, $28.95
High Falls resident Birney infuses this epic novel with feminine echoes of The Da Vinci Code and The Red Tent, and her eyes on the prize of world peace. New York Times reporter Maggie Seline courts controversy by championing an international Jerusalem. When she disappears, women around the globe march for peace in her name, even as powerful men vie for two ancient artifacts.
The Transparent Bride: Engaging Evolution Through Conscientiously Ardent Conduct
Andrew Franck
Xlibris, 2010, $19.99
Visionary philosopher Franck is director of the Woodstock-based Center for Imaginative Studies. In a varied selection of idiosyncratic essays, poems, lists, erotic musings, and ecstatic ravings, he explores the concept of Sophia, the Wisdom of God, and her avatars—the Virgin Mary, Great Mother, and eternal Bride, approaching spiritual fusion with the masculine Ardent.