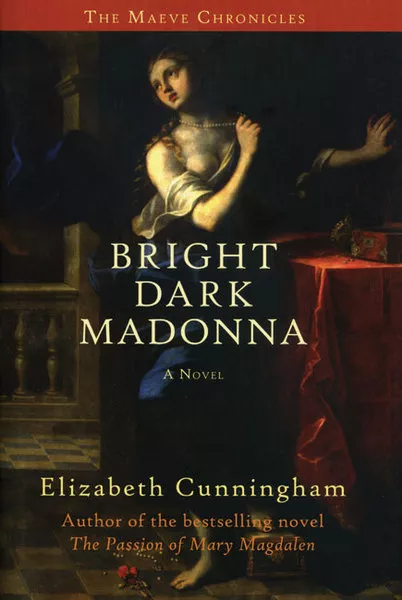 Bright Dark Madonna
Elizabeth Cunningham
Monkfish Books, 2009, $26
The third installment in Cunningham's boldly irreverent Maeve Chronicles, reimagining Mary Magdalen as a feisty Celtic redhead. Raised by feminist witches, she's now the single mother of a strong-willed daughter (yes, His) with serious daddy issues.
Reading at Oblong Rhinebeck, 4/3 at 7:30pm; Merritt Millbrook, 4/4 at 10:30am; Merritt Red Hook, 5/2 at 2pm.

Living in the Woods in a Tree:
Remembering Blaze Foley
Sybil Rosen
University of North Texas Press, 2008, $24.95
Anyone who's ever loved someone with a larger-than-life talent and troubles to match will devour this perceptive memoir. Reliving her hippie treehouse idyll with legendary singer/songwriter Blaze Foley and tracing the complex paths walked by poet and muse, Rosen writes with the tenderness and heartache of a great country song. Reading at Inquiring Minds in New Paltz, 4/5 at 5pm.

Flipping Out
Marshall Karp
St. Martin's Press, 2009, $24.95
The Rabbit Factory team is back, sorting out another only-in-California series of screwball killings. Murdering cops' wives is no joke, but in Karp's hands, there's bound to be humor. "It's a homicide investigation," Lomax observes. "Where is it written that we get to have fun?" "And yet, we so often do," replies Biggs. So will you. Reading at the Kleinert/James in Woodstock, 4/5 at 4pm, sponsored by The Golden Notebook; Kingston Barnes & Noble, 4/17 at 7pm.

Spalding Gray's America
William W. Demastes, foreword by Richard Schechner
Limelight Editions, 2009, $19.95
Genre-bending actor and writer Spalding Gray's confessional monologues made high art of frenetic self-interrogation. This first biography of the late performance artist, who sought solace in Phoenicia and Krumville, asserts that Gray's meandering psyche, with its excesses of frivolity and guilt, provides a paradigm for our national conscience.

The Guru Looked Good
Marta Szabo
Tinker Street Press, 2009, $19.95
Eat Pray Love from the opposite side of the sticky mat. Authentic Writing and Woodstock Memoir Festival co-founder Szabo launched this intimate account of her decade on staff at Gurumayi's Siddha Yoga ashram online, drawing hundreds of passionate fans. Her just-published book, clear-sighted and true to the bone, should attract many more.

Formulary
Georganna Millman
Astounding Beauty Ruffian Press, 2009, $12
Millman's 2008 Ruffian Prize-winning manuscript showcases a plainspoken eloquence. In "Evolution," the forest reclaims Catskills farmland, tumbling stone walls and levitating a long-abandoned plow, "telling something about / how we start out as one thing / and over time become another." Millman will be featured with Elo-Mall Toomat at the Woodstock Poetry Society, 4/11 at 2pm.