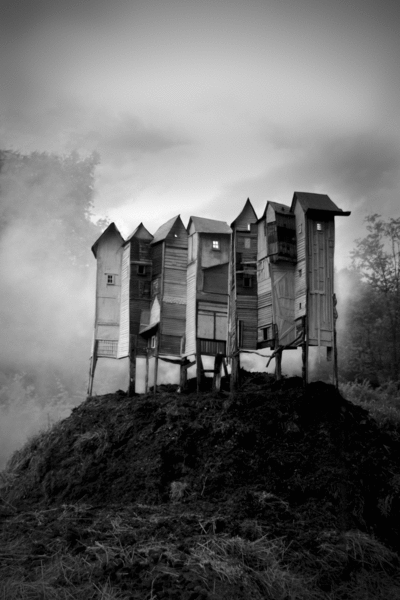 Seven Deadly Sins, Robert Hite, mixed media, 7' x 9'6" x 20", 2007.
"Imagined Histories: Installations in Hudson Valley Landscapes," showing this month at Pearl Arts Gallery, is the documentation of sculptor Robert Hite's engagement not only with the local geography
(Seven Deadly Sins
was photographed at Ulster County's Hell Brook Farm), but also with local materials—Sins is composed of wood and metal collected from the banks of the Hudson River near Hite's Espous studio. "Imagined Histories" runs September 13 through October 26 and will feature both photographs of Hite's eerie sculptures in situ, as well as the physical pieces themselves, some of which are larger than life, 12 feet high and almost 20 feet long. An opening reception will be held on September 13, from 6 to 8pm. Pearl Arts Gallery, 3572 Main Street, Stone Ridge. (845) 687-0888;
www.pearlartsgallery.com
. Portfolio at
www.roberthite.com
.