After traveling the world through work in the hotel industry, chef and entrepreneur Christopher Knable is settling into a cozy life in Chatham.


He and his wife, Nicole Knable, opened Main St. Goodness in February 2018. The new coffee, breakfast, lunch, and pastry joint wasn't what they originally planned—rather, it naturally spawned from a love of baking and community.


The Chef's Story


During a career of over 30 years, Christopher learned the ins-and-outs of the hotel industry. He traveled the globe, worked in luxurious, palace hotels, and managed the building of new ones. As he cultivated good service ethics, he never abandoned his passion and baked plenty of pies along the way.

In 2017, the Knables started Pieconic NY, a retail and wholesale pie company. They began baking out of their kitchen and quickly outgrew it as word of their pies got out. When a corner restaurant space—which previously housed Prepared—opened in Chatham, where Christopher has owned a house for 16 years, he knew he could make it home. He and Nicole are now moving from northern New Jersey to live in Chatham full time.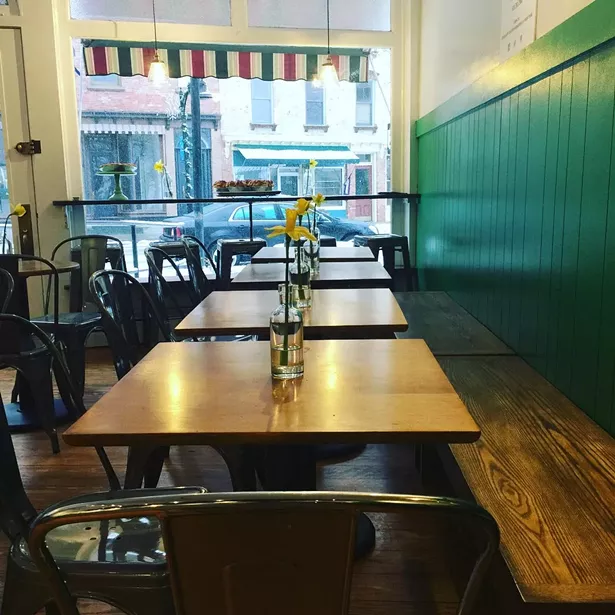 "I was weekender for the better part of two decades," he says. "My kids grew up coming to this restaurant, writing on the chalkboard, getting ice cream…It's been part of the family, so when it became open it seemed perfect."


As Christopher and Nicole baked in their new commercial kitchen, people began walking in, curious about the newcomers and asking for pies. The couple realized there was a need for a cafe at 20 Main Street, Chatham. And thus, Main St. Goodness was born.


Goodness on Main Street


"We have something for everybody," Christopher says.
Main St. Goodness prides itself on meeting the needs of all its customers. This has been a learning experience. "Nicole is quite good at vegan, gluten-free, low-carb, and I do all the opposite—high fat, cream, butter," Christopher says. "We have sort of a yin-yang approach."

The shop sells hot breakfast, including egg sandwiches, pancakes, and waffles; and baked goods, including gluten-free muffins and biscuits. They'll also begin offering lunch specials in the near future. "We plan on expanding to a lot more gluten free and vegan," Nicole says.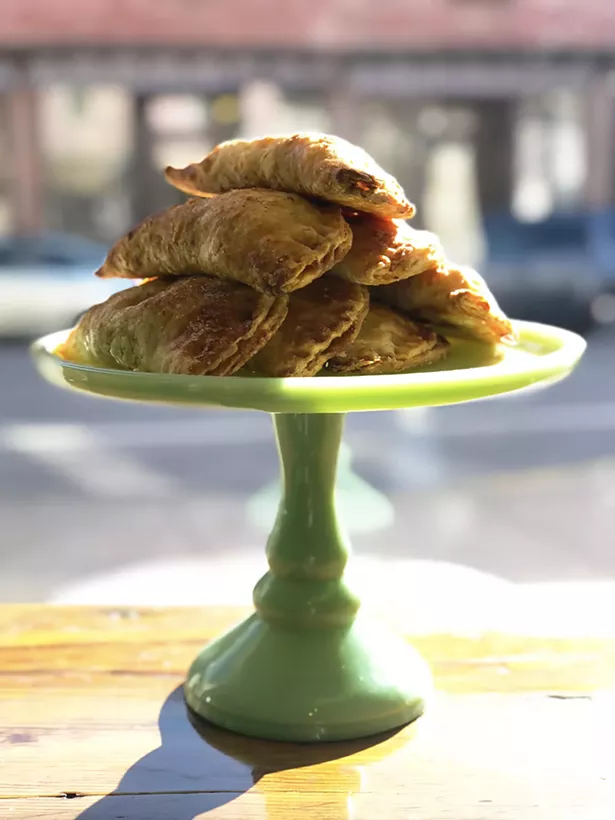 The cafe also sells pasties, a meat pie native to the United Kingdom. And of course, the "iconic" pies. Pieconic has a wide selection available, including Backyard Apple, Vegetable Pot Pie, and Empire State Bourbon Chocolate Walnut. They source apples from Love Apple Farm right down the road and syrup from Crown Maple.

The Knables are pleased with the friendly, neighborhood vibe of this new endeavor. Main St. Goodness' small, industrial space offers USB ports and complementary WiFi. An outdoor seating area will be coming in the spring.

"Courtesy matters. That's one of the reasons we decided to call it Main St. Goodness," Christopher says. "Main Street is not just a physical location. It's more about the psychometrics of it, how people feel when they think of the Main Street where they grew up, and doing right by others. We want to encapsulate that."

Main St. Goodness is open everyday, except Wednesday, from 8am to 7pm. Visit Main St. Goodness's Facebook page to stay updated with their menu.