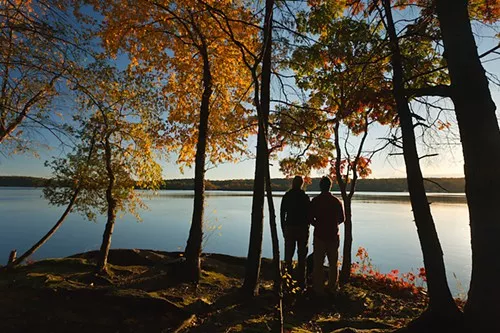 Robert Rodriguez, Jr.
Black Creek Preserve.
Scenic Hudson is looking for volunteers for its 50th-anniversary year. Since its incarnation in 1963, the nonprofit organization has created or enhanced more than 50 parks and preserves throughout the Hudson Valley. Volunteer opportunities range depending on people's interests, schedules, and physical capabilities, including both indoor and outdoor pursuits. Here are the ways you can get involved:
—Join the staff on weekday, weekend, or after-work projects to help build trails, plant trees, and restore habitats.
—Serve on the Park Patrol by providing information to visitors and alerting the staff to potential hazards and dangers. Become a park ambassador—who meets, greets, and educates the public—at waterfront parks, such as the West Point Foundry Preserve in Cold Spring, which reopens in Fall 2013. "Park Stewards and Park Ambassadors—who serve as our 'eyes and ears'—visit the parks at their leisure and report back using an online form," Anthony Coneski, Scenic Hudson's Parks Event and Volunteer Coordinator, says.
—Learn to identify invasive plants, remove them, and plant native species. Last year, volunteers worked in 10 parks to uproot non-native flora and planted more than 200 trees and shrubs. Throughout the 2013 season, "Learn and Serve" programs will be offered nearly bi-monthly.
—Help with the annual eel monitoring program—which is a collaborative project between Scenic Hudson and the New York State Department of Environmental Conservation—by counting and weighing eels at Black Creek Preserve in Esopus. In the spring of 2012, volunteers helped to catch and release 12,408 glassy eels.
—Help the office staff by performing clerical tasks, including sorting, labeling, copying, and filing, throughout the week between 9am and 5pm.
"This fall we're offering a guided kayak trip, and a picnic and hike for all volunteers who log 20 hours or more of service," Coneski says. "Our goal is for all volunteers to gain a greater appreciation for the natural world and learn why it's critical to make smart choices about protecting our land and water."
Scenic Hudson will host volunteer workdays and training sessions until the end of April, including eel monitoring training at Black Creek Preserve in Esopus on Saturday, March 23, from 1-3pm; volunteer training at Black Creek Preserve on Saturday, March 30, from 10am-2pm; Pitch in for Parks at Madam Brett Park in Beacon on Thursday, April 4, from 5:30-7:30pm; Our Land Our Lives at Long Dock Park in Beacon on Saturday, April 13, from 10am-1pm; and our Earth Day Shoreline Cleanup at Long Dock Park on Saturday, April 20, from 1-3pm.
More information about Scenic Hudson volunteer opportunities can be found at their website.