As music-lovers are treated to two days and two stages of the world's best jazz music at the Saratoga Performing Arts Center this June 29 and 30 for Freihofer's Saratoga Jazz Festival, the 2019 line-up will also feature talented local high school musicians alongside international jazz greats for the first time ever.

"While the festival has always been known for its incredible, international jazz musicians, this year we are giving students and our local artists a platform to showcase their talents," says Elizabeth Sobol, president & CEO of Saratoga Performing Arts Center. "For the kids who will perform, it is a unique opportunity to play on the same stage as Grammy Award winners and legends like Norah Jones and George Benson."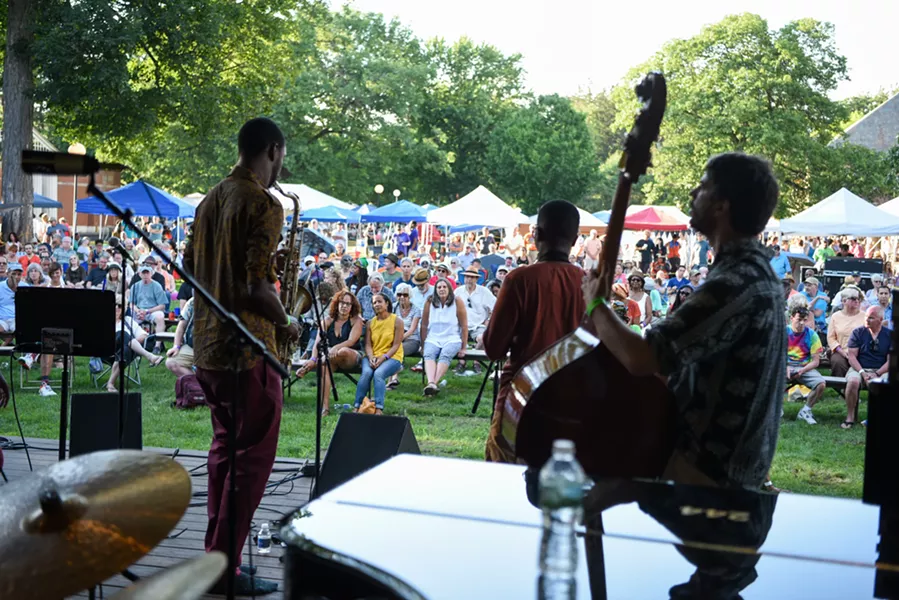 The student performers will also have the opportunity to meet with some of the stars of the festival including Grammy award-winning bassist, composer and educator John Patitucci, who will meet with Saratoga High School students, and award-winning singer, saxophonist, and songwriter Grace Kelly, who will meet with the Shaker High School Jazz Ensemble after their performances. Plus, the student groups will also get to talk shop and learn more from festival producer and Absolutely Live Entertainment LLC President Danny Melnick.
Milton Lee, high school ensemble department head at Saratoga Springs City Schools, says the performance will be a powerful bookend for a number of seniors in the program.
"To have the opportunity to perform on SPAC's stage before iconic jazz artists makes for an outstanding last concert for these students," Lee says. "After learning about this performance, the student's motivation and energy has soared to an all-time high. I can't thank SPAC enough for that."
Along with the student groups, Saratoga Springs native Giacomo Smith will be performing with Kansas Smitty's House Band on Sunday, June 30 on the Charles R. Wood Jazz "Discovery" Stage.

The 2019 Freihofer's Saratoga Jazz Festival features a first-class roster of twenty-two musical groups, highlighted by the festival debut of Grammy award winning artist Norah Jones, and the return of jazz legend George Benson and festival favorite Trombone Shorty & Orleans Avenue. Also gracing the stages will be Los Van Van 50th Anniversary, Django Festival All-Stars with Edmar Castañeda and Grace Kelly, Joshua Redman Quartet, and James Carter Organ Trio. Fifteen emerging artists making their Saratoga debuts include Kandace Springs, Donna Grantis, Joey DeFrancesco Trio, Mercy Project which features Jon Cowherd, Brian Blade, John Patitucci, and Steve Cardenas, Antonio Sanchez & Migration, and Cha Wa. The festival will also feature a record number of groups led by women artists, highlighted by Allison Miller, Veronica Swift, Ruthie Foster and Youn Sun Nah.

If the two-days of world class jazz isn't enough, fans will also be treated to a fine arts and crafts fair, CD signings by artists, and food vendors (including southern style barbeque). Guests can bring their own food, blankets, tents, and lawn umbrellas and parking is free.

The Freihofer's Saratoga Jazz Festival will take place on Saturday, June 29 and Sunday, June 30 at the Saratoga Performing Arts Center in Saratoga Spa State Park.