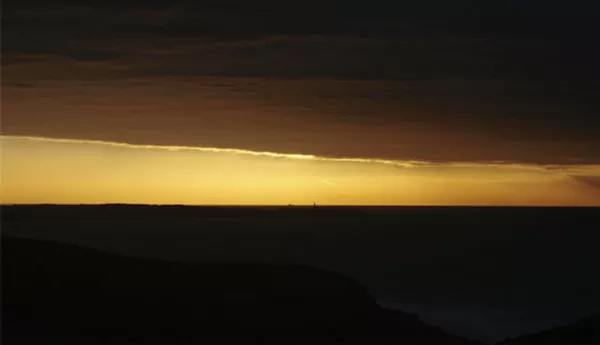 Overnight Thursday to Friday, the Moon and Sun reach full opposition -- this is the Sagittarius Full Moon. Locally in the Hudson Valley it looks like skies may be cloudy, though the event will ring through on the subtle levels at full strength.
This Full Moon is aligned with the center of our galaxy, and it's exactly conjunct with two of the newly discovered planets in our solar system -- centaur planet Pholus and trans-Neptunian Ixion. Together, this describes a reactive few days. Pholus describes situations that go out of control. It's challenging enough to keep a handle on anything of a Sagittarian nature. Pholus accentuates this quality. Where Pholus is concerned, matters can easily get out of hand, and the only cure is prevention.
One thing to note is the influence of alcohol to bring out "another side" of human nature. Being conscious of alcohol will provide a great source of precaution. There are many people who really turn into someone else when they drink, and this image is described in the aspect pattern. That something else looks like it could be the suspension of ethics. You'll need to be vigilant about this, both personally and in those close to you.
Though this Full Moon comes with significant momentum and you may really want to express yourself, it would be wise to take up sensitive subject matter starting on Friday, after the peak of energy has passed.
Meanwhile, Mercury is retrograde, in an exact trine to another centaur, Nessus. This is sensitive territory, and may be providing a line in to unusually deep material that would be best brought out in therapy or some other form of focused process work. I know many people who use their relationships as forums for spiritual growth. Be aware that, depending on your chart, material could be surfacing that is deeper and more sensitive than you can productively, or safely, discuss with an intimate partner -- especially if any mind-altering substance is involved.
Centaurs present the opportunity for healing, but that often emerges at some risk. Centaurs are edgy, and often it's a double-edge. Please be conscious of that.
I recently published my 1,000th horoscope column. More goes into my horoscopes than you might imagine, and you can get out much more than you ever dreamed. You're invited to read this article called Cosmic Confidential: My Life as a Horoscope Writer. Our Core Community members receive professional astrological services, prepared personally by me.