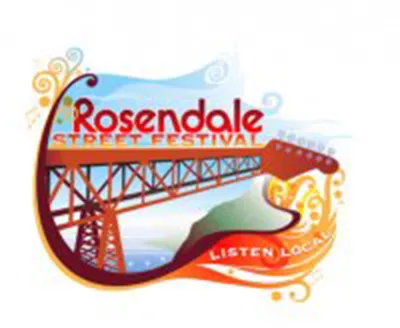 The Rosendale Street Festival will be back on Main Street for the 36 straight year this July 19 and 20. Founded in 1978 to promote the community and local businesses, the festival is particularly geared towards families, programing some of the Hudson Valley's best music for kids as well as featuring craft stations to keep younger children entertained.
This year the event will feature five outdoor stages, showcasing 74 acts like Kids Rock New Paltz, The Tall Weeds, and Gutter Cat. Additionally there will be a sixth stage inside the Rosendale Theatre where the Children's Media Project will be hosting the Reel Expressions Youth Film Festival which showcases their DROP TV series. A high energy, youth produced media series coming from some of the highest caliber teen filmmakers throughout the country, the program helps teens develop undeniably marketable skills they need to further develop their goals and careers.
The event will kick off with a parade on Saturday at noon, hosted by Arts of Brazil and featuring the Berimbau & Pandeiro Orchestra. There will be a second parade on Sunday at 5:45pm, which will feature the Rosendale Improvement Association Brass Band and Social Club and POOK. Additionally there will be festival themed events going on all over Rosendale leading up to the festival, including a special exhibition of festival photos by Jack Baran at The Rosendale Café, and Trance-n-dance-n-drum. There will also be a special screening of the film Peace, Love and Misunderstanding, which was shot during the 2012 Street festival, at the Rosendale Theatre on Friday, July 18th.