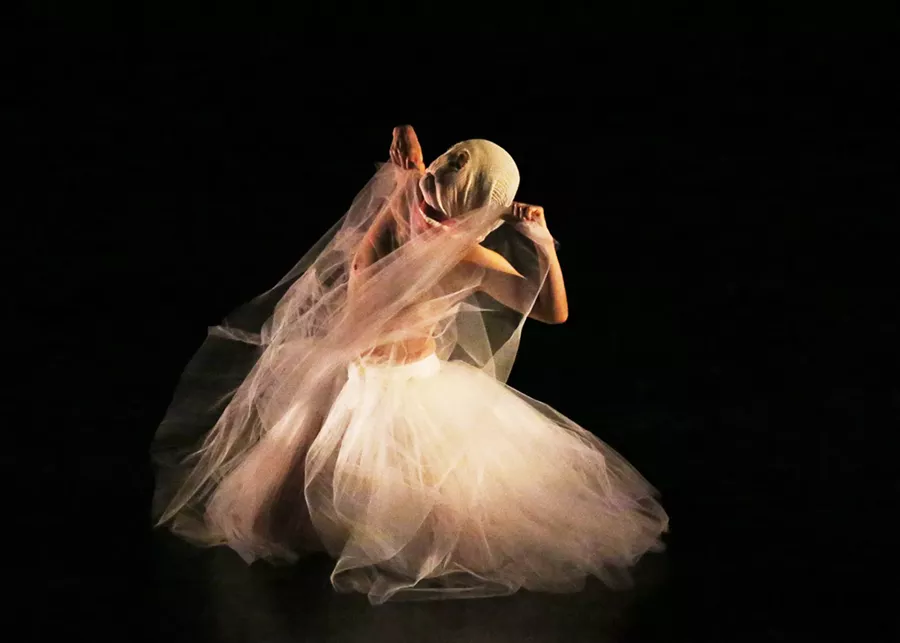 Photo by Gregory Cary
Miki Orihara, former Martha Graham Dance Company Principal performing at Kaatsbaan
Stella Abrera and Sascha Radetsky both love the outdoors. As elite dance professionals, however, their time spent outdoors is generally limited to stolen moments away from New York City.

After spending months performing and cultivating the next generation of dancers, Abrera, a principal ballerina at American Ballet Theatre, and Radetsky, a former soloist with ABT and current director of ABT's Studio Company, often turn to nature as a way to re-charge and re-focus. For both, one of their favorite places to retreat to is Kaatsbaan, the Hudson Valley's storied dance facility.

For nearly 30 years, Kaatsbaan has served as the Hudson Valley's premier location for dancers, choreographers, and members of the dance community. With 153 acres located along the Hudson River in Tivoli, NY, it's what Abrera calls "idyllic and magical."
Photo by Gregory Cary
Ari Mayzick, Martha Graham Dance Company Soloist performing at Kaatsbaan.
"For dancers performing at the highest levels, it can be challenging to maintain peak physical fitness and form in the same environment throughout the year," says Abrera. "For myself and many others, Kaatsbaan is an ideal retreat for us to go and focus on our bodies and re-charge for the later parts of the year."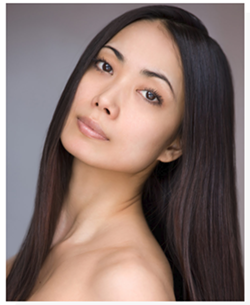 Photo courtesy of American Ballet Theatre
Stella Abrera, ABT Principal Dancer, Associate Director of Kaatsbaan summer intensive, and Director of Kaatsbaan Pro-Studio/Stella Abrera®


This summer, Abrera will begin a new training and coaching initiative alongside Kaatsbaan's summer intensive program, Extreme Ballet®.
This new pilot program, Pro-Studio/Stella Abrera ®, will serve as a place for leading dancers at the nation's top ballet companies to receive coaching and training that isn't always available throughout the year.
"When younger dancers initially join a company, the first couple of years is often spent paying dues within the Corps de Ballet, so there aren't many opportunities to learn solos, pas de deux, or other works that aren't corps numbers," explains Stella.

"With the Pro-Studio/Stella Abrera ® pilot program, I'm hoping to provide these young dancers the opportunity to learn works from artists like Petipa and Ratmansky, with the hope they'll be better prepared to jump into more prominent roles as they progress in their careers," she adds.
Photo by Gregory Cary
Gillian Murphy, ABT Principal Dancer and member of Kaatsbaan Advisory Board. In production of Rick Burn's documentary on American Ballet Theatre's 75th Anniversary – filmed at Kaatsbaan
For a young dancer, the ability to train at a place like Kaatsbaan can be a vital part of their development. ABT's Studio Company, a small group of dancers between the ages of 16 and 20, will have a residency there this September.
Photo courtesy of American Ballet Theatre
Sascha Radetsky, Artistic Director, ABT Studio Company
Radetsky, who has brought the company to Kaatsbaan before, says it's perfect for young dancers who are focused on reaching new levels of ability.
"In many ways, the facilities there are vital to the growth of a young dancer," says Radetsky. "It's a safe space for them to explore and tap into a new level of creativity in an environment that promotes these values. It's a very special place for us, and somewhere I consider to be one of the hidden gems of the Hudson Valley."
Kaatsbaan isn't just a haven for dancers looking to expand their repertoire and ascend to higher levels of ability and technique. The bucolic facilities that Kaatsbaan has to offer also serves as an idyllic location for choreographers looking to create new works.
For acclaimed choreographer Alejandro Cerrudo, who will start his first residency there this fall, the opportunity to create at a facility like Kaatsbaan is "a dream come true."
Photo credit: THEGINGERB3ARDMEN
Alejandro Cerrudo, choreographer – first fall 2019 residency at Kaatsbaan
"As a choreographer, it's my responsibility to push my dancers and encourage their growth," says Cerrudo. "Because of the environment and Kaatsbaan's commitment to nurturing dancers, it's the perfect place for everyone involved in this project to come together and achieve our common goals. I'm very excited to be able to create in a facility as fantastic as Kaatsbaan."
During his upcoming residency, Cerrudo will begin choreographing a new, full evening-length work. The creation of this production is still in its early stages, but Cerrudo says the opportunity to work within an environment that's different to what he's used to will help him throughout the duration of the creative process. (Cerrudo will have a public work-in-process showing on Oct 5 to conclude his residency, which will be the first public showing of his new work.)
"As dancers and choreographers, being in the same environment for long periods of time can be exhausting and, at times, stifle creativity," says Cerrudo. "I've had friends who have been at Kaatsbaan before who have only had wonderful things to say, not just about the facilities, but how it helps them grow and evolve. As I begin working on this new work, I'm looking forward to how the surrounding can help inform this piece as it evolves."
For more information on Kaatsbaan residencies and their performance schedule check out their website.