Reverse Punctuation Constellations
When: Sat., Oct. 20, 12-6 p.m., Sun., Oct. 21, 12-6 p.m., Sat., Oct. 27, 12-6 p.m., Sun., Oct. 28, 12-6 p.m., Sat., Nov. 3, 12-6 p.m. and Sun., Nov. 4, 12-6 p.m.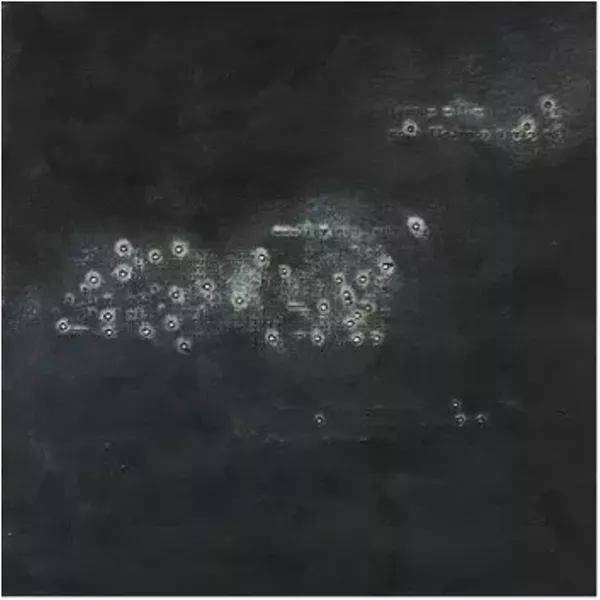 Works on paper from McGill's Constellation project, a large-scale sculptural installation around the ruins of Bannerman Castle on Pollepel Island in the Hudson River from June 2015–October 2017. On view will be five works from the Reverse Punctuation Constellations series, a collaboration with the writer Sam Anderson who responded to Melissa's public art project via typewritten quotes and original pieces. McGill marked the verso of Anderson's pages with graphite, pastel, watercolor, Sumi ink and charcoal, then punched out the punctuation, pauses and spaces, creating new constellations resulting in two-sided pieces that are illuminated when light shines through them.