<!—————StartFragment—————>
The Hudson Valley is no different from other areas across the country—we are in a housing crisis. At the beginning of the year, for example, the median sale price of an Ulster County home was $275,000, a year-over-year increase of 14.6 percent, according to The New York Times. At the same time, 682 homes were for sale in the county—or 42.3 percent fewer homes than the year before. That pattern is repeating throughout the other nearby counties.

A balanced inventory is lacking regionwide—from our large urban centers like Newburgh and Peekskill, to smaller and more rural villages and hamlets like Woodstock and Germantown. The crisis is affecting every segment of the market, from high-end luxury properties through historically affordable homes, with a seemingly insatiable demand at all price points and home styles.
There is a strong buyers' market for both single-family homes and multifamily rentals, with a shortage of housing inventory to satisfy the demand. That has intensified over the last 20 months as the pandemic has driven droves of people from New York City metro area to the Hudson Valley.
Housing experts will unpack the current situation and discuss best practices for addressing affordable housing in this year's Hudson Valley Housing Forum "A Housing Crisis: Finding a Place to Call Home." This virtual event will take place on October 26, 27, and 28 and will be hosted by Hudson Valley Pattern for Progress's Center for Housing Solutions and Community Initiatives.
<!—————EndFragment—————>
This event gathers statewide community leaders, professionals, and nationally recognized speakers to discuss trends and policy that impact the Hudson Valley region's housing availability. Registrants are welcome to select preferred days to attend, or participate in the full week's session with the All Access Pass.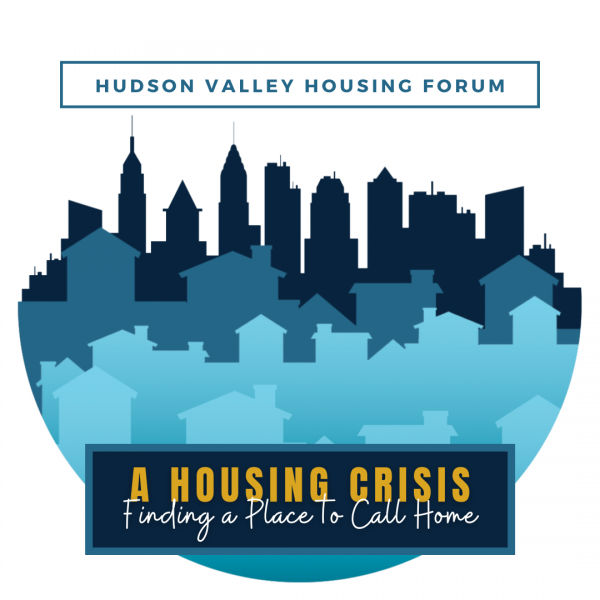 <!——StartFragment——>
To help find more solutions to the crisis, consider investing in the
Center for Housing Solutions and Community Initiatives.
The Center is the prime source for regional information and trends in housing in the Hudson Valley. Established in 2012, the Center conducts research, and produces analyses, drafts housing policy recommendations, provides technical assistance, strategic planning, and financial underwriting for public, private, and nonprofit organizations, to identify action items that can address the challenges and issues raised to chart a pathway for success.
<!——EndFragment——>