Images courtesy of Thruway Wines & Liquor
When planning your wedding, you want to get all the details right, down to curating just the right kind of wine and spirits to honor the occasion and send guests home happy while staying on budget.
Thruway Wines & Liquor
has a diverse selection of popular and boutique beverages, as well as a personal consultant on staff to guide couples through planning for their big day. Specializing in self-catered and smaller events such as micro-weddings, the Walden shop can shoulder the burden of beverage planning.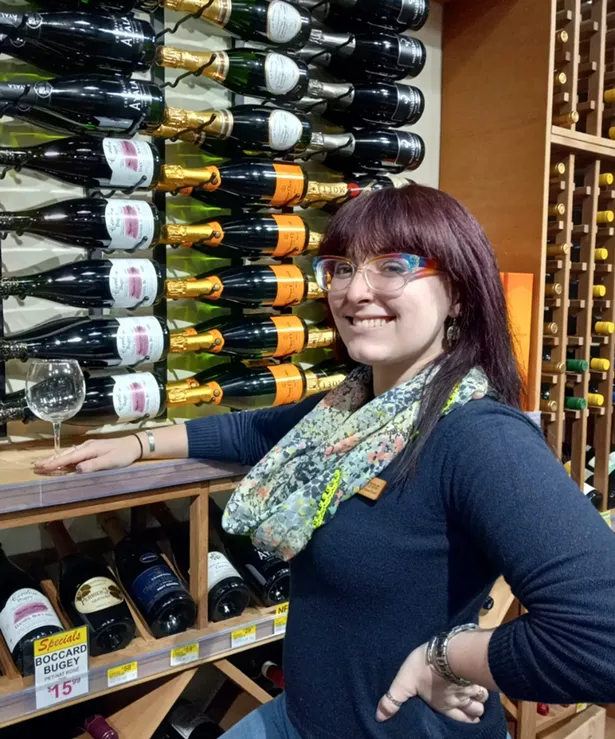 Potential brides and grooms can
make an appointment
with Consultant Devynn Ferrero, who will steer them to the best wines and liquors to suit their event and their price points. Ferrero works with caterers to provide wine pairings for each course, and can help create a signature wedding cocktail. With Ferrero's guidance, couples can set up an exclusive offering such as a flight of whiskeys from among Thruway's wide selection of local producers and renowned brands.
Images courtesy of Thruway Wines & Liquor
A boutique-style shop with a large-store inventory that includes natural, organic, and vegan wines,
Thruway Wines & Liquor
can meet nearly any budget and taste. Their enclosed, temperature-controlled wine room carries bottles that range in price from everyday sips to more than $150 each for a special-occasion splurge. Thruway can special-order bottles as well.
Splits—375ml bottles of wine—are popular wedding favors, and Thruway can provide some great suggestions. For couples who want to gift themselves, the shop offers an online
gift registry
—guests can log in and help stock the couple's burgeoning wine or spirits collection.

Images courtesy of Thruway Wines & Liquor
Thruway Wines & Liquor is a little off the beaten path, but isn't far from New Paltz and the Shawangunk Ridge. Steeped in history, the shop is located on the site of a former woolen mill and knife factory, and is worth a visit for couples who want a personalized guide to the perfect reception.
Thruway Wines & Liquor
78 Oak Street, Walden
Shopthruway.com/wines-and-liquor
(845) 778-7114
For more information about beverage planning with Thruway Wines & Liquor, please fill out the form below.