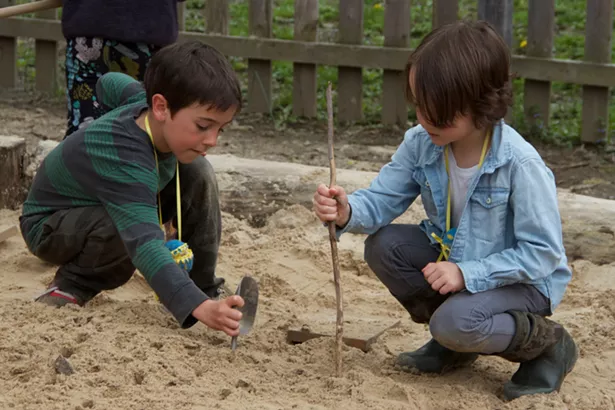 Located on 7.5 acres at the edge of the Village of Rhinebeck, Primrose Hill School offers several
summer programs
for ages 3-12 years, that are based in the curricular indications of Waldorf education. The programs include:
Farm and Garden Camp

Nature Camp

Cooking Camp

Circus Camp

Children in Farm and Garden Camp come together to learn, play, sing, plant, and care for our little farm. Some of our tasks may include feeding the animals: horses, sheep and goats, seeding in the greenhouse, and tending the plants. The mornings will be dedicated to working and learning in the garden; afternoons will be devoted to exploring nature all around the school, working on shelters, building fires, wilderness tracking skills, and games.
Nature Camp includes crafts, stories, songs, outdoor exploration, water play, and animal care on our farm.
Cooking Camp participants will spend the morning in experiential learning: getting familiar with the recipe of the day, exploring ingredients, tastes, and smells. We use many ingredients from the school's garden. We take mid-morning breaks for free play and a craft, and then return to the kitchen to put together our meal.
In Circus Camp, we will be building balance and coordination through fun and challenging skills like juggling and acrobatics. Campers will learn "flow arts" including devil sticks, poi, and plate spinning. We'll do aerial silks too!