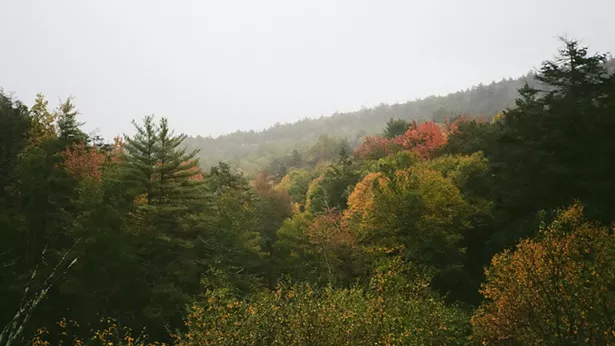 Phillip Pantuso
Under Governor. Cuomo's proposal, more than 630 acres would be added to Minnewaska State Park Preserve.
The Hudson Valley's already sizable state parklands may soon grow. A recent proposal by New York Governor Andrew Cuomo would earmark $11.4 million of the state's Environmental Protection Fund and the Hudson Highlands Conservation Act to preserve 2,000 additional acres of open space in the Mid-Hudson Valley. The land acquisitions would expand existing state parks, adding trails and viewpoints and protecting wildlife habitats, natural resources, and ecological corridors.

If approved, the proposal would expand on and improve six state parks in the region. Minnewaska State Park Preserve, which is the third-largest state park in New York at 24,000 acres, would gain 633 acres to add recreational opportunities to the north end of the park and to protect a wilderness gorge and several rocky summits, including Dickie Barre, Ronde Barre, and portions of Rock Hill.
A smaller allotment would be given to Schunnemunk State Park in Orange County, which would get nearly 160 acres, allowing a link to an anticipated public trail between the park and Storm King Arts Center while protecting the Moodna Creek Watershed. The 22,000-acre Sterling Forest State Park would then get an additional 112 acres, creating access to the Appalachian Trail from the western side of the park. And Fahnstock State Park would add 150 acres, protecting natural resources and connecting it to a local Scout reservation that has a public trail.
But the largest parcel of 965 acres would go to Hudson Highlands State Park Preserve. The additions would create new trail routes, provide new views of West Point and the Hudson River, and connect Arden Point with the remainder of the park, and the newly added Scofield Ridge. It would also link the region's most popular hiking destinations: Breakneck Ridge and Mount Beacon.
These 2,000 acres would join the more than 15,000 acres of open space that have been added to New York State Parks since Governor Cuomo took office in 2011. Not only that, the day after the governor's announcement, Kingston Mayor Steve Noble said that the state would use funds in the Restore Mother Nature bond act to purchase 508 acres along the Hudson River in Kingston and the town of Ulster. That land would then be turned into a new state park. So whether you are visiting to enjoy the outdoors or are a local who cares about their environment, there could soon be more beautiful landscape to take in as protections for the Hudson Valley expand.
Link: https://therivernewsroom.com/2020/01/22/hudson-valley-state-parklands-may-soon-increase/